Bookmakers Paddy Power has said the year has started well despite sports results proving "unfavourable" across the sector.
In an interim management statement ahead of its AGM today, the company said the sporting results were offset by strong top-line growth, especially in Australia.
The company also said that Gary McGann will become its new chairman, replacing Nigel Northridge who is stepping down at the end of June. Mr Northridge has been chairman for the past 11 years
Mr McGann joined the board last year as non-executive director and recently announced that he was retiring as CEO of the Smurfit Kappa group.
In its trading update today, Paddy Power said it has completed a strategic review of the group's Italian business, adding that it has identified operational improvements. 
Paddy Power had announced the review in March as part of the first set of results presented by new chief executive Andy McCue after experiencing slower than expected growth since entering the Italian market in 2012. 
It said today that it expects its Italian losses to fall this year and next, before substantially eliminating losses and moving to profitability.
The company, which has more than doubled annual profit since 2009 via overseas expansion and a stronger online performance than rivals, said revenue had grown by 28% this year, driven by strong growth online and in Australia. 
It added that a weaker euro this year had helped offset the impact of new taxes and regulations levied on the betting industry.
Sport betting stakes were up 24% in its online operations, while total net revenue rose by 36%. In its retail operations, sports betting stakes were up 14% and total net revenue rose by 21%. 
Total group sports betting stakes increased by 21%, with net revenue up 28% for sports betting, the company added.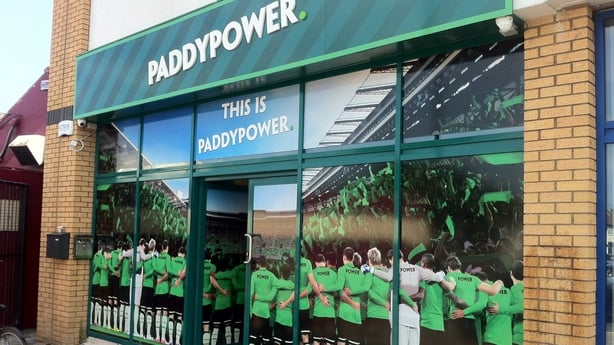 In its Irish retail business, Paddy Power said that new legislation here, which has allowed betting shops to open in the evenings throughout the year, contributed to its like for like growth of 7% in stakes and 10% in net revenue.
Sports betting stakes in its UK Retail operations rose by 7%, while sports betting net revenue increased by 15% and machine gaming net revenue was up 10%.
During the period from January to May, the company has opened eight new shops in the UK and bought two shops in Ireland.
Shares in the company closed 1.1% higher in Dublin trade today.