The UK's Competition and Markets Authority (CMA) said it would not change an order for Ryanair to sell down its 30% stake in rival Aer Lingus because of IAG's proposed bid for Aer Lingus. 
Ryanair had asked the CMA to reconsider its 2013 decision.
The airline said the fact that IAG had secured support from the Aer Lingus board for the €1.36 billion bid disproved the regulator's argument that its shareholding might be an obstacle to Aer Lingus being acquired by another airline. 
The CMA published a provisional verdict this morning.
This said that as British Airways owner IAG has made its bid conditional on securing Ryanair's support, the low budget airline remains a significant hurdle to any merger. 
Ryanair has described the CMA's provisional decision as "manifestly wrong".  
The airline has made a series of legal challenges to the CMA order to reduce its shareholding by at least 25% and is planning to appeal to the UK's Supreme Court. 
'Variety of Government views on IAG proposal for Aer Lingus'
The Minister for Transport Pascal Donohoe has confirmed he will be bring a recommendation to the Cabinet in the coming weeks on whether the State should sell its stake in Aer Lingus. 
"I have maintained this should be brought to a conclusion as soon as possible," he stated.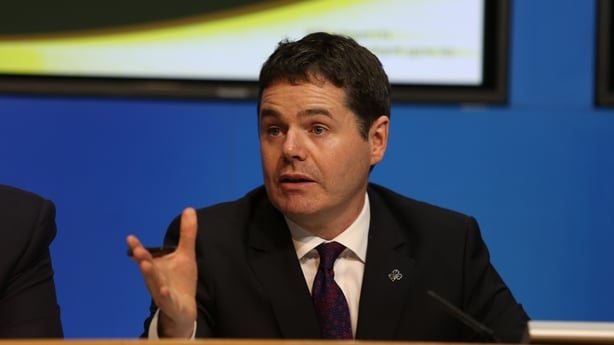 The airline is currently subject to a bid by IAG which owns British Airways. 
Minister Donohoe said there were a "variety of views in Government of this proposal."
The Government's review group hired IBI Corporate Finance and Credit Suisse to value the Heathrow slots used by Aer Lingus. 
Mr Donohoe said the slots were "hugely important" and added that he had not yet received the final report from the steering group. 
Shares in both Ryanair and Aer Lingus were lower in Dublin trade by the close of business.