Ferries group Irish Continental Group has reported pre-tax profits of €56.7m for last year, up from €23.7m in 2013.
ICG's revenues for the year to the end of December rose by 9.6% to €290.1m on the back of 14% growth in its ferries division and 2.6% growth in its container and terminal division.
Operating profits for the year rose by 9% to €32.7m from €30m the previous year.
ICG carries passengers and cars, Roll-on Roll-off freight and container lift-on lift-off freight on routes between Ireland, the UK and continental Europe.
Shares in the company closed over 5.6% higher in Dublin trade today.
The number of passengers it carried on its ferries last year increased by 4.8% to 1.643 million from 1.568 million in 2013, while the number of cars it carried rose by 8.8%.
Its RoRo numbers for last year jumped by 20.8% while container freight volumes dipped by 0.7%.
The ICG board is proposing a final dividend of 7.035 cent per ICG unit, making a total dividend of 10.5 cent, up 5% on the previous year.
ICG chairman John B McGuckian said that 2014 was another successful year for the group.
"The strong momentum, evident in Q4 of 2014, has continued into early 2015 giving us confidence that we can look forward to 2015, in the absence of unforeseen developments and assuming lower oil prices, to strong growth in revenue and earnings," he added.
ICG said its operating costs for the year rose by 11.2% to €239.6m as it absorbed the full year cost of its new vessel, Epsilon, which was introduced at the end of 2013.
This vessel has provided 18 additional weekly sailings between Dublin and Holyhead as well as a weekly round trop between Dublin and France.
The company said that while underlying fuel costs were lower last year compared to 2013, the operation of the Epsilon meant that its ferries division's total fuel costs rose by 13.7% to €40.7m.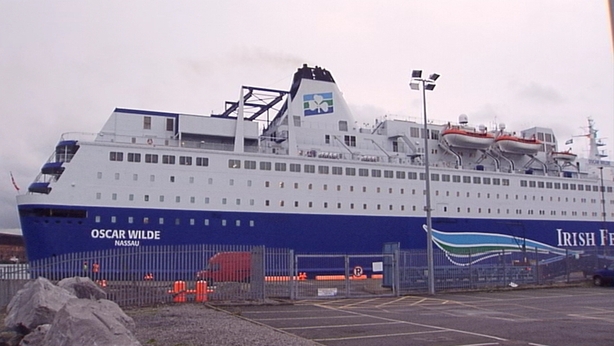 Since its last trading update, ICG said that trading conditions have continued to improve. Its car numbers are up 16% so far this year and passenger numbers are up 3%. RoRo freight volumes are also 14% higher in the first two months of 2015 while containers are down 1%.
It noted that lower world fuel prices have softened the impact of the introduction of the low sulphur directive in the English channel and are also providing a stimulus to the transportation sector generally.