Paddy Power has reported a record annual pre-tax profit for 2014 of €167m, up 21% on the previous year's figure.
Revenues for the year to the end of December rose by 18% to €882m.
Shares in the company moved 8.1% higher in Dublin trade today.
The bookmaker is capitalising on strong growth in betting on mobile devices. It makes more of its operating profit from online gambling than it does from its shops and mobile now represents more than half of its online revenue.
UK rival Ladbrokes recently announced a "fundamental review" of its Irish betting shop chain and said it may have to take "drastic action" to stem losses here.
But Paddy Power today reported a 15% increase in operating profit to just over €15m from its Irish retail operations.
It now operates 243 shops in Ireland and opened a total of 20 new shops last year. Its Irish retail stakes exceeded €1 billion for the first time. 
Its UK Retail operations saw operating profits of €21.2m for last year, up 53% on 2013 and the company now runs 322 shops in the UK market, with 55 new shops opened during the year.
Operating profits in its Online Australia division jumped by 56% to €52.4m, while operating profits in its Online operations (excluding Australia) rose by 3% to €75.3m. 
Paddy Power also entered the Italian online market in 2012. It said that while it has seen "meaningful" sportsbook market share, the overall market growth remains slower than expected. The company is undertaking a review of the business there.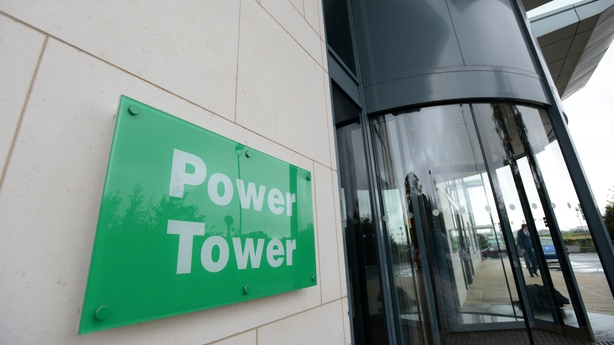 On top of its dividend the company has also today announced plans to return €8 per share - around €392m in cash - to shareholders.
It said that while it has evaluated the attractiveness of a number of possible acquisitions in recent years, it has yet to see any substantial opportunities that are as "compelling" as its own organic growth strategy.
"We therefore believe that this is an opportune time to return a material amount of capital to our shareholders, whilst retaining the flexibility to respond to opportunities that may arise, " the company's chief executive Andy McCue said.
The firm said its earnings per share rose by 18% and the board's proposed final dividend makes for a total 2014 dividend of €1.52 per share, up 13% on the 2013 dividend. 
"2004 was was an excellent year for Paddy Power with robust double digit growth in stakes, revenues and profits, and a marked increase in customer acquisition," Mr McCue said in today's result statement.
Mr McCue, who took over in January after Patrick Kennedy's ten years in charge, said the company is strongly positioned in the key growth areas of online and mobile, whilst also benefiting from a differentiated and resilient retail presence.  
He said that 2015 had started well, including a positive impact from recent euro depreciation. He said that sportsbook stakes were up 18% online and by 8% year-on-year in shops.
Sports results have also been broadly in line with the company's expectations, compared to adverse results the same time the previous years. 
"I am delighted with the opportunities that lie ahead and I am confident in our ability to exploit them," the CEO added.