Shares in insurer FBD Holdings slumped in Dublin trade today after it said that 2014 was the worst year for weather-related claims in its history.
FBD Holdings today reported a pre-tax loss of €4.5m for year to the end of December. This compared to a €51.5m profit in 2013.
FBD said it incurred net claims worth €261m last year, up almost 30% year-on-year. 
Storm damage-related claims from February last year alone cost it €15.2m with 9,000 of its customers directly affected by Storm Darwin. 
Shares in the company were down more than 11% in Dublin trade today.
FBD said its loss ratio increased from 67.9% to 86% in 2014 and the company added that the claims environment for the whole Irish insurance market was challenging and deteriorated significantly as the year progressed.
It said that action was taken to adjust premium rates upwards, leading to the first increase in the size of the property and casualty insurance market since 2003.
The company said today its board was recommending a final dividend of 34 cent per share, up 2.3% on 2013 and resulting in full year dividend growth of 4.1% to 51 cent.
Its gross premium written increased by 3.6% to €363.7m last year. 
FBD said this reflected its "prudent approach" to volume growth in a recovering economy which was seeing increased frequency of motor and liability claims and an otherwise deteriorating claims environment.
FBD's chief executive Andrew Langford said that last year was a very difficult year for the Irish insurance industry and for FBD.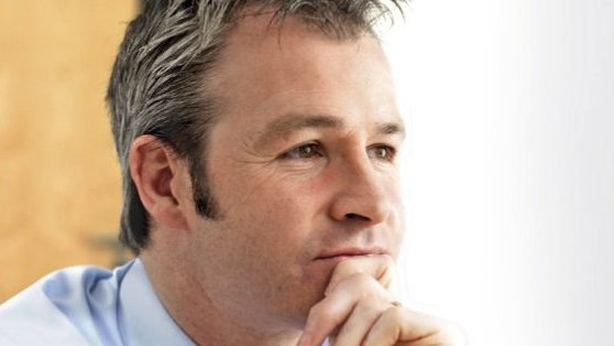 Mr Langford said that the claims environment has deteriorated significantly and at a speed which exceeded expectations.  
As the Irish economy moved from contraction to recovery more quickly than expected, he said the increased activity led to higher claims frequency. 
The group also saw an increase in large claims due to a very small number of very large accident and liability claims - where the cost was greater than  €1m, net of reinsurance. 
FBD said these claims cost €4m more than expected and the company said that while the occurrence of such large claims can be expected to revert to normal over a linger period, it noted that their severity is trending upwards. 
FBD said the trading performance of its property and leisure joint venture improved again last year, driven by growth in occupancy and yield, especially in the Irish market, where revenue per room increased by 9%.
Operating profits at the division rose from €3.9m to €7m, while the group's share of the joint ventures results was a profit of €1.9m, up from €1.3m in 2013.
"Our focus for 2015 is on ensuring that we continue to support our customers when they need us, while ensuring that our business model remains robust and delivers a return for shareholders. FBD has taken significant, targeted actions to return to profitability," the company's CEO said.
"As a result, FBD is better positioned to manage the immediate challenges within the industry as it moves through the underwriting cycle and ultimately to take advantage of the improving Irish economy," Andrew Langford stated.