2014 marked five years in a row of double-digit earnings growth for Kingspan.
The Co Cavan-based building products firm today announced a 16% increase in earnings to €189.3m, profit after tax of €106.5m - up 20% - and revenue of €1.8 billion, a 6% rise. 
The company has proposed a final dividend per share of 10 cent and the total dividend for the year is up 16% to 16.25 cent.
Kingspan said that volumes in Ireland are still "relatively low by historic comparison", but that there was significant growth in activity in 2014. 
That is likely to continue as Ireland gradually rebuilds itself, and the overhang from the 'boom' years gets absorbed, giving way to further newbuild opportunity, the company added.
Ireland now makes up just 4% of Kingspan's business.
Kingspan's chief executive Gene Murtagh said conditions in the company's core markets are improving, and its activity pipeline starting the new year is encouraging.
He said the group is broadening its geographic base through acquisitions, and will focus intensively this year on the integration of the companies it bought in 2014.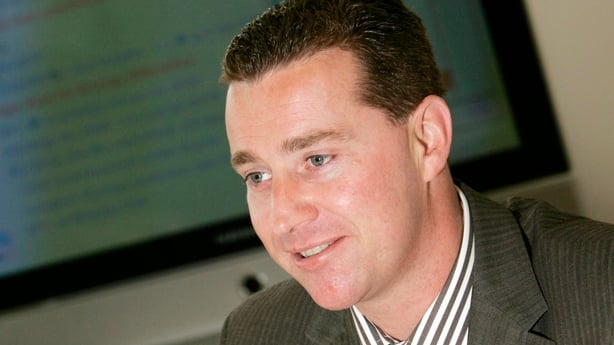 Shares in Kingspan were 6.9% higher by the close of business in Dublin today.
Revenue at Kingspan's Insulated Panels business rose by 7% to €1.111 billion while trading profits increased by 18% to €89.2m. 
It said its performance was varied across mainland Europe. Sales in Germany were broadly flat, while France showed encouraging improvement and growth resumed in the UK after a number of fairly stable years.
But Central and Eastern Europe weakened towards the end of the year, partly due to the Russian crisis and Turkey's economic fragility. It also noted that last year was a year of "significant advancement" for its business in North America.
At Kingspan's Insulation Boards business, turnover for last year rose by 8% to €477.1m while trading profits grew by 35% to €39.9m.  
The company said that the strong revenue growth pattern seen in the first half of the year in the UK continued to the end of 2014, on the back of a combination of positive residential and non-residential construction. The business also showed a marked improvement in the Benelux countries with mid-single digit growth in Germany.
It said that after its purchase of Pactiv Insulation in North America last year, its rigid board presence has increased there substantially. 
Trading profits in Kingspan's Access Floors division rose by 12% to €18.2m last year, while revenues inched 1% higher to €155.1m. It said that last year was characterised by solid data centre related activity in North America compensating for "stubbornly lethargic" office construction activity.
And revenues at its Environment business last year rose by 2% to €147.6m while trading profits were flat at €1.2m.
Looking ahead, Kingspan said that the positive momentum experienced in the latter part of last year has carried through into the early part of 2015, and should lead to a solid first quarter. This is especially so in the UK, North  America and Germany.
Central Europe and Turkey, however, remain somewhat fragile due to the neighbouring political situations, the outcomes of which remain uncertain.