New Tesco chief executive Dave Lewis plans to slash costs, investment and assets in the first stage of a plan to revive Britain's biggest grocer and take the fight to fast-growing discount supermarkets.
Seeking to recover from an accounting scandal and four profit warnings, Lewis also took a knife to the company's dividend, pension scheme and headquarters north of London.
Shareholders largely welcomed the moves as a sign Britain's biggest private sector employer, with 320,000 staff in the country, was finally getting to grips with the threat posed by discount groups Aldi and Lidl.
Tesco shares closed almost 15% higher in London trade in the biggest one-day jump since 2008.
The world's third-largest retailer also appointed Matt Davies as the new boss of its UK and Ireland business after he excelled at turning around bike-to-car parts retailer Halfords.
With ratings agencies threatening to downgrade Tesco's debt to junk, the group said it would explore a sale of its data company Dunnhumby, halve its investment programme to £1 billion and cut annual costs by £250m to bolster its balance sheet.
In a sign of how significant the changes are, Tesco's plan for capital expenditure in 2015/16 of £1 billion compared to the near £5 billion it spent as recently as 2008/09.
Lower spending and costs will enable the 95-year-old group to lower the prices of hundreds of branded products, following a period when it raised prices to protect profits and confused shoppers with often changing promotions.
Early moves to cut the prices of some core staples such as vegetables over the Christmas period showed promise, with the group also reporting a marked improvement in trading.
One large investor told Reuters the changes were "a step in the right direction," with Lewis recognising the need to shrink the group by closing 43 unprofitable stores in the UK and canning 49 planned openings.
"I'm acutely aware that the decisions we've taken today have wide reaching implications for just about every stakeholder in our business," Lewis said. "Securing the future of the business means making those choices," he stated.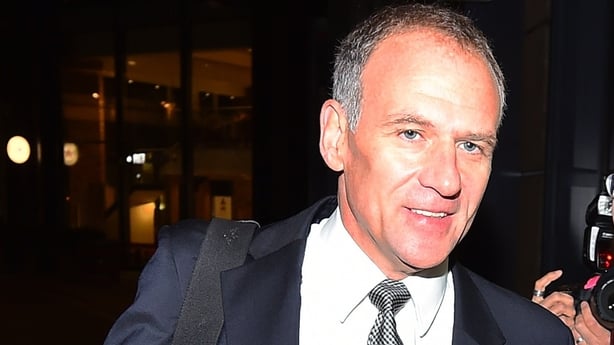 After two decades of uninterrupted growth in which it dominated the British retail landscape, Tesco lost its way when it became distracted by an expensive overseas expansion strategy and failed to spot the threat from discount outlets.
It was also wrong-footed by a boom in convenience stores and online shopping that took customers away from its huge out-of-town sites.
The UK's biggest supermarket group, like rivals Asda, Sainsbury's and Morrisons, is now losing sales at a rapid rate to German discounters Lidl and Aldi, whose limited ranges of low-priced products are increasingly popular.
However, Tesco showed signs of improvement over the key Christmas period, when UK like-for-like sales over the six weeks fell a smaller-than-expected 0.5%, compared with a 4.4% drop in the previous three months.
Irish sales were down 5.5% over the Christmas period, and the company said the performance of its Irish operations was holding back its overall European operations.

Lewis, nicknamed "Drastic Dave" after fixing units of Unilever with cost cuts and innovative marketing, said the steps were just the start of a drive to strengthen the balance sheet and further initiatives were under consideration.
But his initial changes are likely to ease the need for a rights issue - a concern for investors - and could be followed by moves in Europe and Asia to spin off or sell assets to raise further cash.
Tesco has appointed Goldman Sachs to explore options for Dunnhumby which could include a stock market flotation or a sale. Analysts value the business at £1-2 billion

Tesco sold its Blinkbox digital entertainment service and Tesco Broadband to TalkTalk for an undisclosed sum.
It said today it also planned to close its defined pension benefit scheme to all staff and scrap the final dividend.
No plans to close Irish stores but voluntary redundancies announced
Tesco says it has no plans to close stores here despite its intention to shut down 43 unprofitable stores in the UK.
A spokesperson for Tesco Ireland said today the company had made 350 night staff redundant through a voluntary scheme, mostly in shelf packing.
260 of these posts will be back-filled with day time working arrangements, leaving a net loss of 90 jobs.