Shares in Ryanair closed 7.7% higher in Dublin trade after it lifted its profit forecast for the full financial year to between €750m and €770m from its original guidance of €650m.
In its first half results published this morning, Ryanair said its net profits were up by over a third to €795m compared to €602m the same time last year.
Revenues for the six month period to the end of September rose by 9% to €3.537 billion, while passenger numbers were up 4% to just over 51 million.
Ryanair said it filled 89% of its seats during that six month period, up from 85% a year ago, due to a stronger Easter and the success of its new policy of enhanced customer service
The airline said its average fares were up 5% to €54.
Its half yearly ancillary revenue grew by 4% to €741m in line with traffic growth as airport and baggage fee reductions were offset by the increased uptake of allocated seating.
Forward bookings for December to March are running on average 5% ahead of this time last year, the airline noted.
During the six month period, Ryanair opened four new bases - Athens, Brussels, Lisbon and Rome - and launched 57 new routes.
It also said that forward bookings on its four new winter bases - Cologne, Gdansk, Glasgow and Warsaw - are building quickly. It is re-entering into the two big UK domestic routes - Glasgow-London and Edinburgh-London - and is aiming to win a significant share of the Scotland-London business market this winter.
On fuel hedging, the airline said it has taken advantage of the recent fall in oil prices to extend its hedges to 90% for 2016 at $93 a barrel. Ryanair said that in euro terms, this will result in a 2% reduction in unit fuel costs over the next 12 months.
Ryanair said that based on its "solid" half year results, it now expects traffic in the second half of the year to rose by 16% or 5.3 million passengers - 2.2 million more than previously guided. However, it still believes that fares will fall in H2.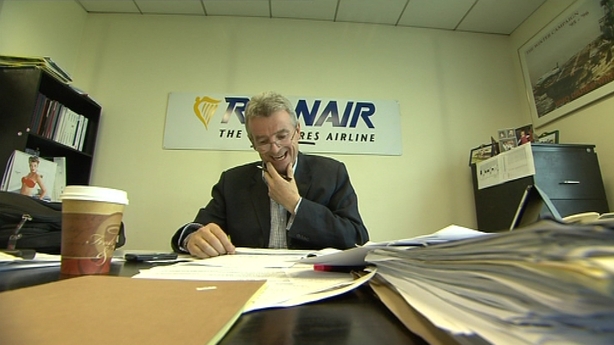 "While encouraged by the continuing strength of forward bookings, we would caution that close in bookings for the remainder of this winter will be subject to unforeseen events which always overhang our business, and so extreme caution rather than irrational exuberance should underpin any medium term forecasts," commented Ryanair's chief executive Michael O'Leary.
"As these strong H1 results and raised full year guidance demonstrate, our business model is performing well but much work remains to be done over the next 12 months to continue to develop and improve our "Always Getting Better" programme for the benefit of our customers, our people, and our shareholders," he added.