The Irish Fiscal Advisory Council was established to be an independent watchdog on Government budgetary policy.
It publishes two big reports, one in early summer and one after the Budget. It also publishes lots of analyses and other official documents.
Its role is part of a whole batch of reforms and rules introduced after the economic crash both here and across the EU.
In recent years, the council has consistently highlighted how unexpected windfalls in corporation taxes, lower interest rates on Government debt and more buoyant Government revenues from the rebound in the economy, have been largely used to fund increases in spending.
This report goes a bit further in its analysis.
It shows how increases in spending up to this year compared to forecasts set out in Budget 2017 have gone largely on current spending.
It says €1.1 billion less was spent on interest on the national debt over this period. There was €1.4bn more spent on capital expenditure and €4.5bn more spent on current expenditure.
The problem with current expenditure is that it often locks in commitments that are hard to reverse. Capital expenditure, on the other hand, is usually on a one-off project like a school or a road.
The council finds that overruns in health budgets have soaked up a big chunk of the increases in current expenditure.
Over the period 2014-18, overruns amounted to €500 million a year. Most of this was spent by hospitals, overwhelmingly on staff costs.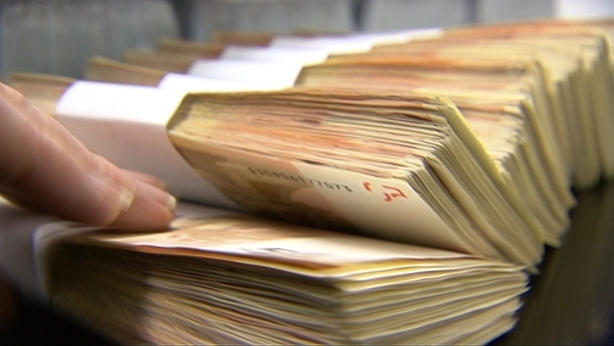 The council is worried that we've been living through a happy coincidence of bumper corporation tax receipts, low interest rates and a stronger than forecast bounce back from the crash.
But we haven't been using this to improve our public finances as much as we should have.
It estimates that all of these benign circumstances have delivered between €10bn and €14bn a year between 2015-2018. But the budget deficit has only improved by €3bn over the same period.
Next week we'll find out if this year's corporation taxes will once again come in higher than expected.
They're currently running over 10% more than forecast. We've also got an estimated €335m hole in the health budget to fill and a Christmas social welfare bonus to be paid.
Relying on the corporate tax fairy every year to help with this, however, may eventually end in tears.
The other new finding in this report is the big increase in non-Exchequer spending.
In simple terms, the Government announces spending in the Budget which is voted and approved by the Dáil. This is Exchequer spending. But the definition and measurement of Government spending also takes in expenditure by county councils and approved housing bodies.
In Budget 2020, this amounts to €900m. The council is concerned that's a big increase in expenditure happening with little information or transparency.
It says this puts Government spending "...right at the limit of what is considered sustainable..."
And then there's Brexit.
The council has looked back at past crises and "shocks" to Ireland's economy and other economies around the world.
The eventual impact on employment, wages and investment was far worse than the scenarios under a disorderly Brexit upon which the Government has based its forecasts for the next few years.
The council concludes, while there's still a lot of uncertainty, a hard Brexit could turn out worse than we thought.