Budget 2022 is a financial package with €1.5 billion of new money and yet, somehow, it feels like our economy is merely being kept in a holding pattern.
Like a plane circling an airport waiting for permission to land, Budget 2022 has the appearance of a transit lounge. The final destination has yet to be determined.
There had been a clear signal from Government about what was coming.
Finance Minister Paschal Donohoe had said that pandemic borrowing would not be discontinued this year but would instead be arrested in Budget 2023.
So maybe we shouldn't be surprised that this was a "Late Late Show Budget", with a little bit for everyone to get us through to next year.
The bigger decisions, maybe, will come in 12 months' time.
In the Dáil today, Minister Donohoe said that one of the aims of his budget was to put our finances on a sustainable path.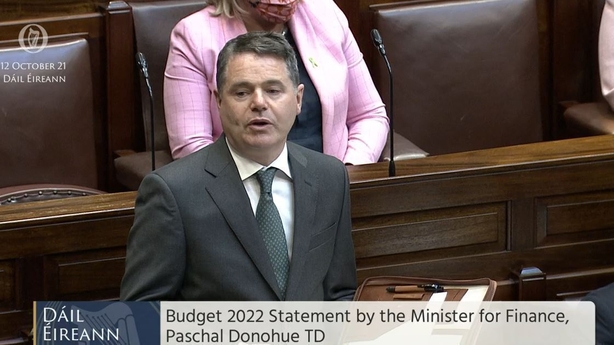 He argued that the Exchequer was in a relatively secure position given "strong tax receipts throughout the year, particularly VAT and income tax, reflect the positive momentum in the economy."
The Dublin Central TD said his other budgetary aim was to meet the needs of today and deliver the required investment.
The Opposition parties focused their fire on the problems of today, arguing that a gilt-edged opportunity for radical change has just been missed.
Sinn Féin's Pearse Doherty used a wartime analogy: "Never has so much been spent to achieve so little."
He zoned-in on Budget 2022 delivering "nothing" for renters in difficulty today; families are still being "fleeced" on childcare costs every day; and 900,000 people are on hospital waiting lists - including 100,000 children - which are elongating each day.
However, his strongest language was reserved for the year-on-year increases in the carbon tax.
Deputy Doherty described carbon taxes as "a con-job" which is about "penalising not incentivising" - adding it was "simply wrong to increase energy prices" amid a spike in prices.
Minister Donohoe had been equally strong in his rhetoric, saying "... the world is burning" and the Government is obliged to act for "future generations."
---
Latest Budget 2022 stories
Podcast: The big talking points of Budget 2022
---
Public Expenditure Michael McGrath said the government had taken account of recent but significant energy price hikes: "To directly address this, I am increasing the weekly rate of the Fuel Allowance by €5."
It's an issue this coalition is going to have to explain clearly - why introduce a green tax on fossil fuels with one hand, and then off-setting the financial impact with the other?
It requires explanation given the significant public buy-in which is going to be required to achieve the onerous mid-term objective of slashing emissions by 51% by 2030.
The carbon tax is projected to take-in around €412 million in 2022 - and that will only get bigger every year up to the year 2030.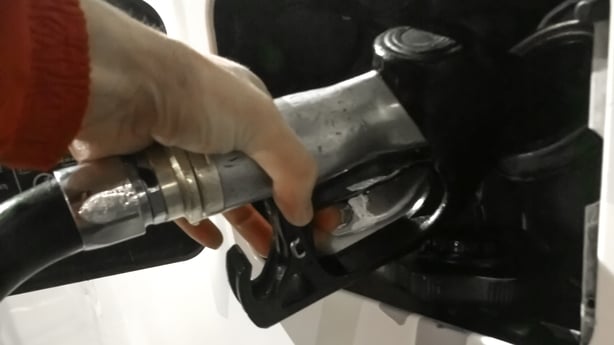 This is, by any stretch of the imagination, a radical proposal involving a lot of money.
It requires careful attention, and explanation, or it could blow-up in the Government's face.
It was also noteworthy how the contributions of the Opposition parties to the Budget debate were, in many cases, similar.
Like Sinn Féin before him, Labour's Ged Nash decried a lost opportunity - saying the budget "utterly fails" to meet the tests that his party had set down. He described it as "anaemic" at best.
The Social Democrats co-leader Róisín Shortall said the "chronic deficits" in health, childcare and social welfare have to yet be addressed in any real or progressive way.
Maybe that commonality isn't really a surprise given that the three main parties - Sinn Féin, Labour and the Social Democrats - are all on the left of the political spectrum.
And yet this is a Coalition which has bought-into the idea of "big government" - one in which the State plays a far bigger role in society.
Our national debt in 2020 was €219 billion and the Government intends to continue borrowing right up until 2025, we found out in the Budget, when it will stand at a staggering €252.2 billion.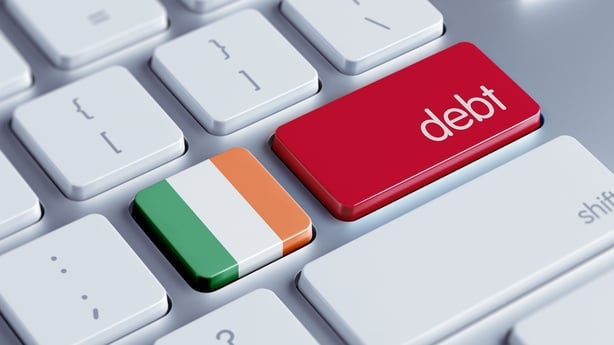 It's one thing to borrow when interest rates are at a historic low, but it's quite another to deal with significant debt when Central Banks start to increase the rates.
All indications are that the European Central Bank will start pushing rates north sometime next year.
There is no right-of-centre parliamentary block demanding "small government"; the books to be balanced; debt to be paid down; and business to be given a free-hand.
It seems the main body of Irish politics is, to a greater or lesser extent, now on the left.
What must former Socialist TD Joe Higgins be thinking?
Back in 2004, he famously returned from political work abroad only to learn that then Taoiseach Bertie Ahern had claimed he was a socialist.
On his next opportunity in the Dáil he quipped: "You can imagine, Ceann Comhairle, how perplexed I was when I returned to find my wardrobe almost empty. The Taoiseach had been busy robbing my clothes."
In the Dáil this evening, the socialist deputy from the Solidarity Party, Mick Barry, compared Ireland's economy to the South Korean hit show "Squid Game".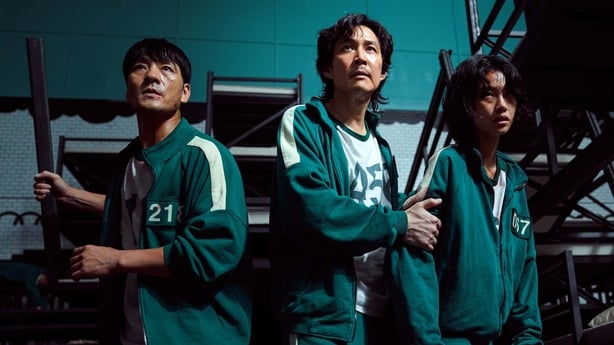 In the first episode, dozens of fictional contestants, who are heavily indebted, end up getting shot dead by a giant doll.
But that's going to require a completely different blog to deconstruct.