From fears that their businesses will not survive to concerns about social isolation, loneliness and mental health - we asked businesses in Naas, Co Kildare, how they are feeling and coping ahead of Budget 2021.
Mary Fielding, owner of Finishing Touches interiors shop
"I'm the old dog for the hard road."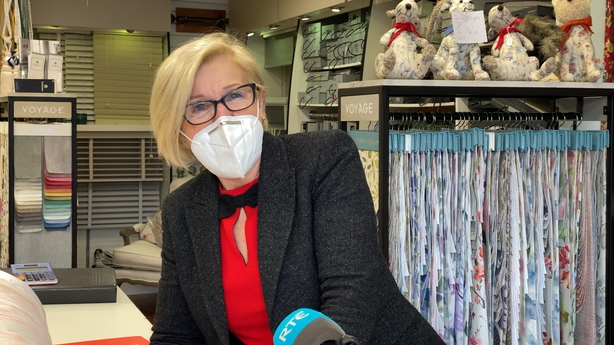 "Probably resilient because we've been through different recessions, etc. So I suppose, in one sense, it's nothing new and, by the same token, it's all new. We're hopeful but frightened."
---
Jim McCann of Vincent's charity shop
"The impact on people, generally, is quite bad."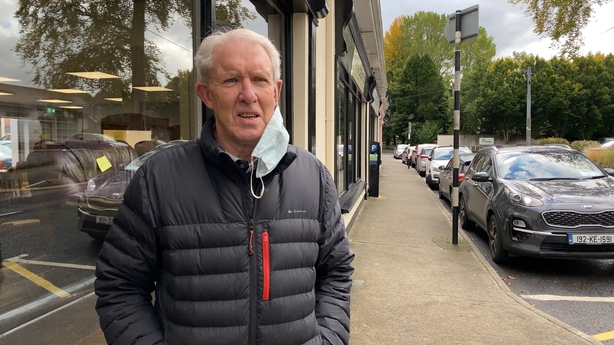 "Financially, and of course, mentally. It's going to impact people mentally as well. Are they going to get back to work? Are they doing to be able to afford the future?"
---
Rachel Joyce works in Yum Yums coffee shop
"A hug. Do you know how happy a hug makes some people?"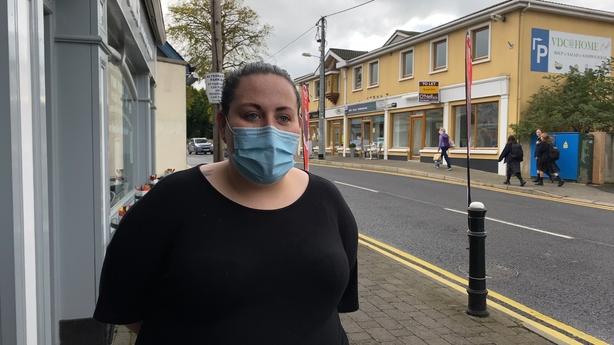 "It's physical contact that us Irish are so good at doing. We're a very loving nation. It's weird not getting that . And you can go, you can't visit your family and you can't go out to dinner with your friends."
---
Brian O'Reilly, owner of O'Reilly CarePlus Pharmacy
"I fear for mental health now at this stage."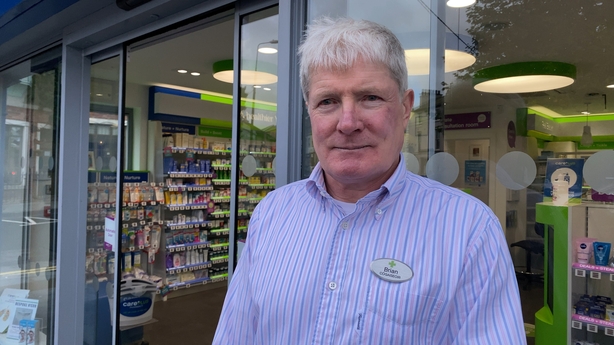 "For all age groups but particularly the elderly. They know their time is finite. That's a big thing."
---
Mercedes Bagnall is Director of Sales and Marketing with Lawlor's Hotel
"It's so hard to keep going."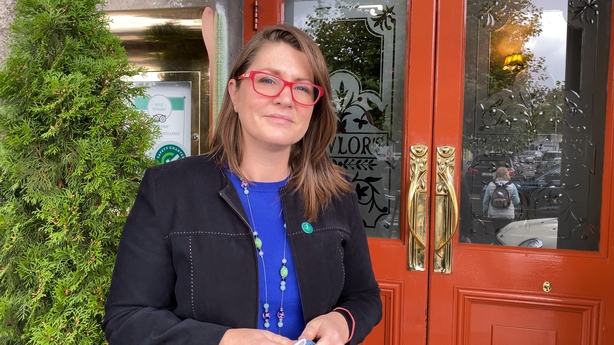 "We've a great team. We've been very adaptable. We've had tables outside. We've built gazebos. We've made click and collect. We've done everything we could. But realistically, in order to survive now, we need the Government's support in terms of the Wage Subsidy Scheme. Otherwise, we really don't know how we'll keep going."
---
Karolynn MacHale is owner of Aria Boutique
"You are tired. It is hard going."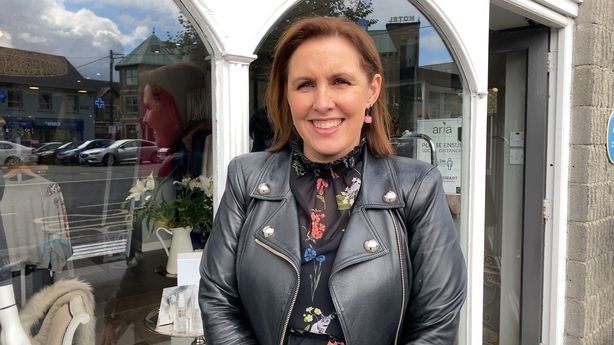 "Because, I suppose, there's no light at the end of the tunnel at the moment. Everybody really gave it their all in March, April and May with the lockdown that we had. Now we're on to another three-week lockdown.
"There's rumblings. Are we going to go to Level 5? There's a lot of uncertainty. And then because there's no light, there's nothing to look forward to. You can't book holidays. You can't visit parents, grandparents, friends. You can't have social outings."
---
David O'Brien is owner of Yum Yums coffee shop
"We've had to lay off a number of our staff."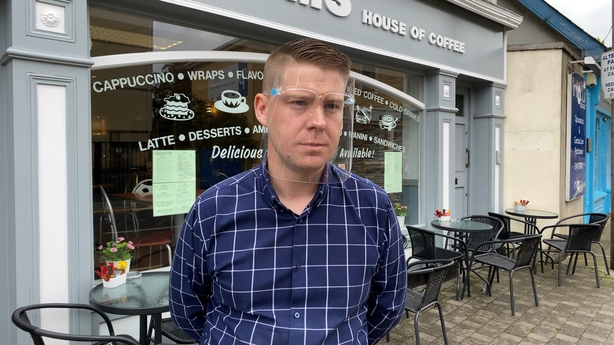 "We would have kept those staff in work had the Wage Subsidy Scheme been kept on by the Government. But, unfortunately, the subsidy is just not enough to keep staff on when we are not making our standard turnovers. We need assistance in all facets of the business."
---
Kate Hayes is manager of Barker & Jones book shop
"I think it is worrying for people."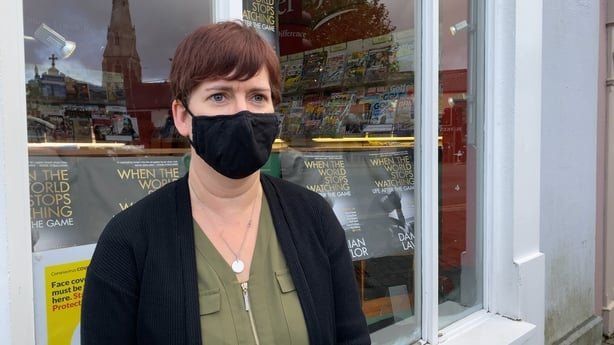 "I mean people haven't seen family members for a long time if they live away or whatever. And that is hard. My parents are both in the UK. I haven't seen them all year. So, it is hard like that. You just have to try and mind yourself a little bit more as well than you normally would."
---
Joe Campbell works at Nolan's Butchers
"We always try to put a smile back on their faces."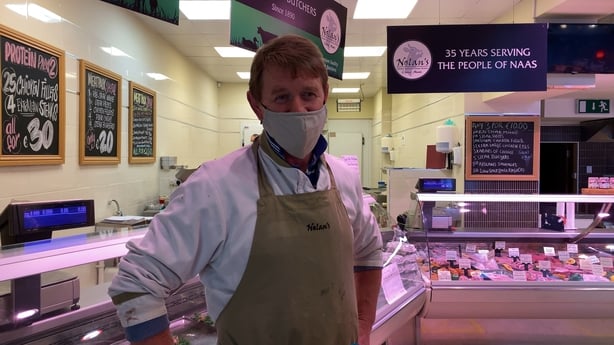 "We've a lot of nice customers coming in here. We enjoy a bit of fun with them, of course. When you have a couple of lads working together, at the butchers, we always have the joke and a laugh with them. We try and cheer them up as best we can."