The Minister for Public Expenditure and Reform has told the Dáil that the days of spending cuts are behind the country.
He said the country's economic turnaround is by any standards "remarkable" and is a tribute to the resilience to the Irish people.
Delivering Budget 2016, Brendan Howlin said that income inequality after taxes and social transfers have reduced since the economic crisis, but he said the best weapons against inequality are decent jobs and fair wages.
Mr Howlin said, to this end, that the new statutory minimum wage will rise from €8.65 to €9.15 an hour from 1 January, 2016. 
He said that the Low Pay Commission have recognised that a recovery based on low wages was no recovery at all.
The Minister noted that under the current Government, the minimum wage has increased by almost 20%.
Mr Howlin The Minister said the Government remains conscious of the need to continue to address the challenges that face Irish families, adding that it is aiming to ensure that recovery is felt in every home and in every community across the country.
He said that under current expenditure, allocations will target critical areas in childcare, education, social protection, employment, health and housing.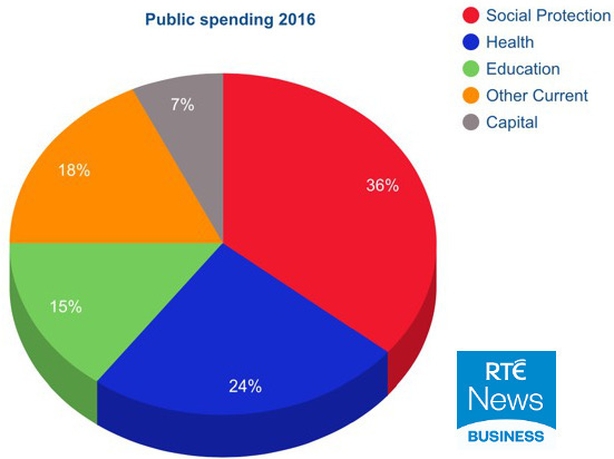 The Minister  also told the Dáil that funding has been made available to recruit and train an additional 600 gardaí next year as part of a €2.2bn funding for the Department of Justice.
Mr Howlin said that resources have also recently been made available for improved ICT and the new Policing Authority. 
The Minister added that €903m has also been allocated to the Department of Defence, while €2m has been made available to put the Emergency Aeromedical Service on a permanent footing. 
On the Arts and Heritage sector, the Minister announced €50m in funding for an extensive range of events and initiatives under the Government's Commemorations Programme for the centenary of the 1916 Rising. 
This will allow for the development of the GPO Interpretative Centre, the National Monument on Moore Street in Dublin as well as other projects nationwide.