The Finance Minister has announced an increase in the Capital Acquisitions Tax Group A threshold from €225,000 to €280,000.
Delivering Budget 2016 in the Dáil today, Mr Noonan said that this threshold broadly applies to transfers between patents and their children. He said he was making the move in recognition of the recovery in asset prices.
Mr Noonan also said that he is proposing to postpone the revaluation date for the Local Property Tax from 2016 to 2019. He said this means that home owners will not face big increases in LPT in 2017 due to increased property values.
He said that legislation to implement the postponement will be brought forward in due course.
Mr Noonan said that the pension fund levy "has done its job" and is no longer needed to fund the reduced 9% VAT tourism rate because it is more than made up by increased activity and employment.
The remaining pension fund levy of 0.15% introduced for 2014 and 2015 will end this year and will not apply in 2016.
The Minister said he was extending the bank levy to 2021, which will bring in an additional €750m up to 2021.
The levy, which brings in €150m a year, is currently calculated on the basis of DIRT payments made in 2011.
He said the scale of the levy up to 2021 is equivalent to the cost of the new national children's hospital.
On exemptions for properties "significantly" affected by pyrite, the Minister said he has asked Revenue to agree to a change in Local Property tax procedures on an administrative basis.
Mr Noonan said that after reviewing the film tax credit, he was increasing the cap on the eligiible expenditure to €70m.
He said this limit will be kept under review in the future, adding that Ireland has a significant opportunity as a location for the production of films and television programmes.
Finance Minister Michael Noonan also told the Dáil that NAMA is aiming to deliver a target of 20,000 residential units before the end of 2020.
90% of these units will be in the greater Dublin area and about 75% of these units will be houses - mainly starter homes.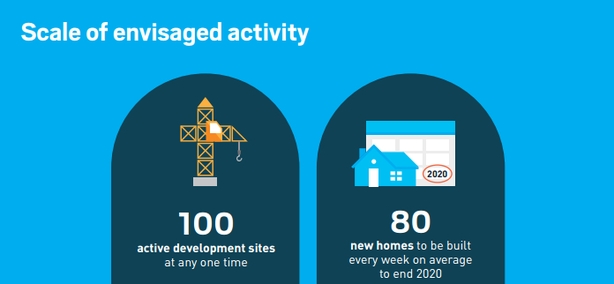 Mr Noonan said this target means delivering an average 80 new housing units every week across about 100 sites and will cost about €4.5 billion.
He said this initiative will not compromise NAMA's debt repayment commitments.