Minister for Finance Michael Noonan has announced in Budget 2016 that the Home Carer Tax Credit is to be increased by €190, bringing it up to €1,000 per year.
This is aimed to assist single-income married couples with children or who care for an elderly or incapacitated relative.
The income threshold up to which the home carer can earn has also been increased by €2,120.
This measure will allow the home carer to earn up to €7,200, while still benefiting in full from the tax credit.
These changes mean every worker and every pensioner who currently pays income tax or USC, or both, will benefit from today's Budget changes.
The new measures will mean a one-income family with two children earning €35,000 will see their take home increase by €57 a month, and a single person working full time on the minimum wage earning €17,542 will see an increase of 4.2% (€708) a year.
Under the measures family with three children with parents working as a Garda and a nurse earning €55,000 and €50,000 respectively will be €196 per month better off.
A self-employed worker earning €40,000 will see a gain of €1,002 in their annual net income, an increase of 3.5%.
Meanwhile, the Minister for Public Expenditure and Reform has said it is planned to extend free GP care to all children aged 11 and under, subject to successful negotiations with representatives of doctors.
The programme was made available to under 6s and over 70s in the current year.
Brendan Howlin said a total of €13.2 billion would be allocated to the health services in 2016.
He said €940 million of this would be made available to the Fair Deal nursing home scheme.
Funding would also be made available to provide therapeutic services for children, particularly for speech and language therapy.
Pupil teacher ration to ease
And the pupil teacher ratio in primary and secondary schools will fall slightly next year, as part of measures announced in the Budget.
Classes in primary schools will see their level reduce from 28 pupils to one, to 27 to one.
In secondary schools, the ratio will fall from 19 to one to 18.7 to one.
Minister for Public Expenditure and Reform Brendan Howlin said he was allocating €8.5 billion for education next year.
This would include 2,260 new teaching posts, including 600 resource teachers.
Meanwhile, €3m would be provided to develop after school services in school buildings.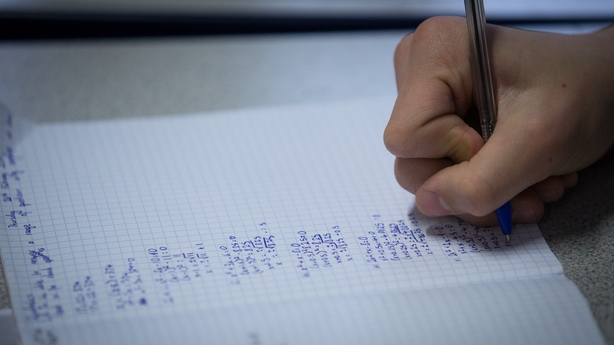 Child benefit increase
Child benefit is to be increased by €5 per month per child from next year to €140.
Minister for Public Expenditure and Reform Brendan Howlin said that the reduction in unemployment allowed him to make this change.
Mr Howlin also announced that children would be eligible for free childcare for two and a half years, between the ages of three and five and a half years.
This extension to the Early Childhood Care and Education Scheme would bring children up to primary school age, he said.
Funding of €15m would also be introduced which would facilitate the participation of children with disabilities in the scheme, he said.
Meanwhile, the Government would legislation for statutory paternity leave of two weeks, which would take effect from September 2016.