UK Brexit minister David Frost has said that his government's preference is to strike a deal to improve post-Brexit trade arrangements for Northern Ireland and that agreement can be reached by Christmas.
Britain and the EU agreed last week to intensify efforts to solve issues around the Northern Ireland Protocol.
The EU cautiously welcomed a change in tone from London, though Mr Frost said "significant gaps" remained.
"I think it can be done, whether it will be done is another question," he told BBC Northern Ireland when asked if a deal could be reached by Christmas.
He added that triggering emergency safeguard measures remains "a very real option".
Article 16 of the protocol allows either side to unilaterally suspend elements of the deal if it creates serious economic, societal or environmental problems.
The arrangement effectively keeps Northern Ireland inside the EU's single market for goods, resulting in some checks for products crossing the Irish Sea from Britain.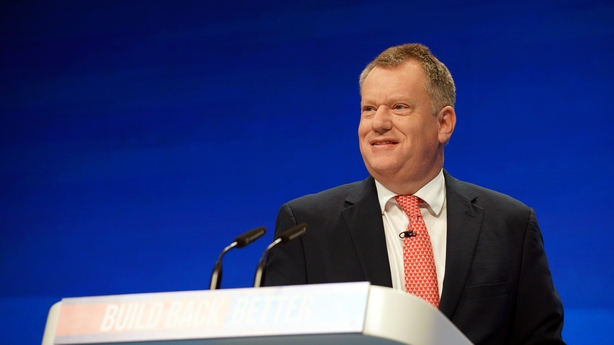 Mr Frost said there is a "gap" between the UK and EU positions.
"We are in a situation where the EU have made some proposals … I'm not sure they would solve these problems of checks and processes for goods moving into Northern Ireland, but we keep talking and we're seeing if we can move this forward in a way that does produce consensus."
Mr Frost said the UK has proposed an "ambitious compromise" in the talks.
"It does not require infrastructure or checks at the border between Northern Ireland and Ireland, it involves us accepting responsibility to police goods going into Ireland in the Irish Sea, and we think that is a reasonable compromise.
"But the other side of that compromise has got to be that goods move freely into Northern Ireland if they are staying in Northern Ireland, and that seems to us to be a reasonable balance, and consistent with Northern Ireland being part of the United Kingdom, part of the UK's internal market, part of the UK's customs territory, all of which is set out in the protocol."
Additional reporting PA