There has been a guarded welcome to a Seafood Sector Taskforce set up by Minister for Agriculture, Food and the Marine, Charlie McConalogue, in the wake of Brexit to make recommendations on measures to mitigate the impacts of fish quota cuts on the Irish fishing industry and on coastal communities.
Speaking in Greencastle, Co Donegal, Minister McConalogue said that the quota reductions which begin this year for some key stocks, most notably mackerel and prawns, will "result in a loss to Ireland of stocks worth €43 million per annum by 2026 or a 15% reduction overall in Irish fish quotas. The effects are immediate, with 60% of those reductions to take effect from April".
The Minister said Government is committed to providing financial supports to those most affected to help the seafood sector and coastal communities adjust to the blow.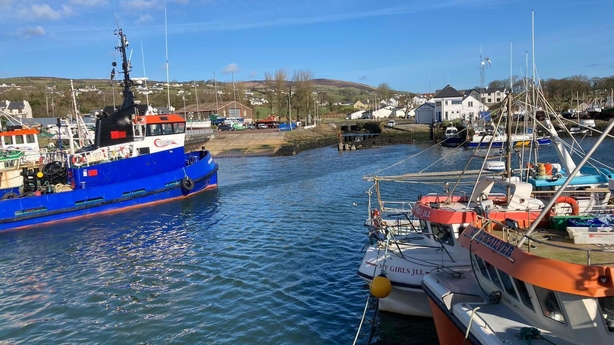 However, in Greencastle today there was concern that the terms of reference and representation on the task force was not broad enough.
Andrew Ward of The Inishowen Development Partnership said while the task force was welcome it was also a missed opportunity with no community representation on it.
Mr Ward said communities like Greencastle are in severe danger of disappearing and Brexit could be a death blow. Fisheries are the backbone of communities like this, he said, and the task force needs to be more community focussed.
The Minister said the taskforce, will be asked to examine the impacts on our fishing fleet and coastal communities and report back with recommendations on how best to mitigate these and will be asked to produce an interim report within two months, "focusing on recommended arrangements for a voluntary fleet tie up scheme to temporarily counter the impact of the reduction in quotas, which will begin to occur from April".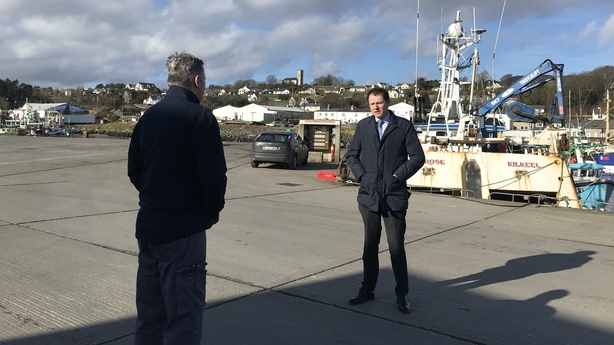 "The final report, to be delivered within four months, will address their recommendations for a voluntary fleet decommissioning scheme to adjust and re-balance certain segments of the fleet with the reduced fishing opportunities available and any other recommended initiatives to support our seafood sector and coastal communities.
"The taskforce will also consider and recommend constructive actions that would help to alleviate the inequitable relative contribution of quota share by Ireland in the EU/UK Trade and Cooperation Agreement. In producing the Interim and Final Reports, I am asking the Taskforce to take account, to the extent possible, of all available funding streams."
The General Manager of Foyle Fishermen's Co-op, which has just invested €3 million in a new facility on the pier, said the task force was a positive move by the Minister.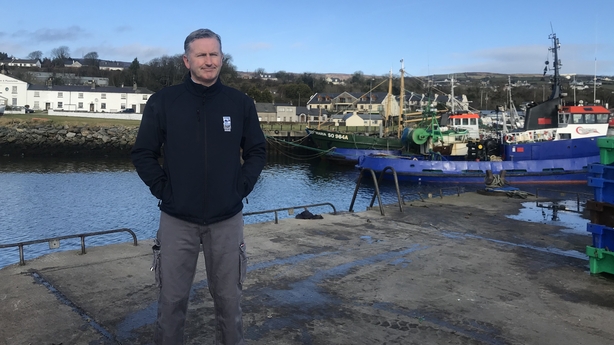 However, John D O'Kane said that it cannot only be about a tie up scheme and decommissioning.
"We have lost a huge amount, he said, and we need to get our fish back. Ireland has taken a bigger hit than anywhere else in Europe and the north west has taken the biggest hit in Ireland, and the key thing in all of this is equal burden-sharing throughout Europe. "
Mr O'Kane said that coastal communities need fish to survive - if we don't have fish we are in trouble and a tie up scheme will only get us over a hump for a while. Nobody wants to see decommissioning, he said, what we want is to see an increase in our fleet and a thriving industry into the future and we need to fight for that in Europe.
The taskforce will be chaired by Aidan Cotter, barrister and former CEO of Bord Bia with a steering group comprised of Margaret Daly - Deputy CEO of seafood processor Errigal Bay Ltd and Mícheál Ó Cinnéide, former Deputy CEO of the EPA and former Director in the Marine Institute and presently on the board of the Aquaculture Licensing Appeals Board.