The United Kingdom's Brexit transition period expired at 11pm last night, ending a 48-year history with the European project.
New trading rules now apply between Britain and the EU.
Speaking on Wednesday, British Prime Minister Boris Johnson said the destiny of the UK now lies firmly in its people's hands.
He said his government would take on the duty "with a sense of purpose and with the interests of the British public at the heart of everything" it does.
Mr Johnson spoke of wanting a new relationship with the EU as its biggest ally, after MPs approved the Brexit Withdrawal Agreement yesterday with an overwhelming majority in a House of Commons vote.
17.4 million voters, or 52% opted to leave the EU in a referendum on 23 June 2016. 16.1 million, or 48%, voted to remain. 
The result of that referendum has dominated British politics ever since and seen the departure of two Prime Ministers, David Cameron and Theresa May, as debate raged about whether another referendum should be called, and how the result of the 2016 vote should be implemented.
The referendum showed a United Kingdom divided about much more than the European Union, and has fuelled soul-searching about everything from secession and immigration to capitalism, empire and modern Britishness.
After the United Kingdom leaves the Single Market and the Customs Union tonight, there is almost certain to be some disruption at borders. More red tape means more cost for those importing and exporting goods across the EU-UK border.
The English Port of Dover expects volumes to drop off in early January. The most worrisome period, it says, will be in mid to late January when volumes pick up again.
Walking away from almost half a century of membership means change to everything from pet passports and driving licence rules for the British in Europe to data rules.
---
---
After clinching a Christmas Eve trade deal intended to smooth out the worst disruption, European Commission President Ursula von der Leyen quoted both William Shakespeare and TS Eliot.
"Parting is such sweet sorrow," she said. "What we call the beginning is often the end. And to make an end is to make a beginning."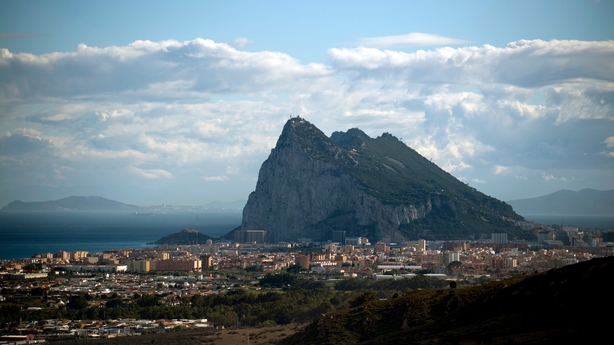 Deal reached to keep Gibraltar border open
Gibraltar's border with Spain will remain open following the end of the Brexit transition period, after the UK and European Union agreed a draft deal.
The Rock's status was not covered in the trade agreement reached by Boris Johnson on Christmas Eve, prompting concerns about what would happen when the transition period ends at 11pm tonight.
Gibraltar, whose sovereignty is disputed by Spain and Britain, will remain subject to the rule of the free-travel Schengen area, Spain's foreign minister said.
Arancha Gonzalez Laya announced that the "agreement in principle" means people in Gibraltar "can breathe a sigh of relief".
She said that further details on the agreement would be published in the New Year.
Foreign Secretary Dominic Raab said: "Today, working side by side with the chief minister of Gibraltar, and following intensive discussions with the Spanish government, we reached agreement on a political framework to form the basis of a separate treaty between the UK and the EU regarding Gibraltar.
"We will now send this to the European Commission, in order to initiate negotiations on the formal treaty.
"In the meantime, all sides are committed to mitigating the effects of the end of the transition period on Gibraltar, and in particular ensure border fluidity, which is clearly in the best interests of the people living on both sides.
"We remain steadfast in our support for Gibraltar and its sovereignty. I am grateful to foreign minister Laya and her team for their positive and constructive approach.
"We have a warm and strong relationship with Spain, and we look forward to building on it in 2021."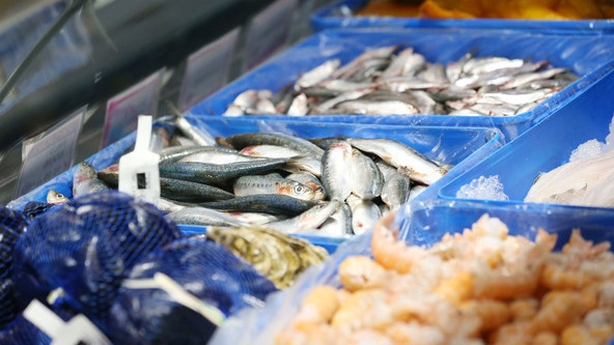 Minister updates Cabinet of impact on fishing
The Minister for Agriculture has said that while trade can continue tariff-free, he updated the cabinet on the potential impacts on the agri-food and fishing sectors earlier this week. 
"The main impacts in relation to administrative costs in doing trade with Britain and also health certification and SPS checks which agri-food products have to undergo," Charlie McConalogue said.
"There is differing assessments in what that might mean," he added.
Speaking on RTÉ's Today with Philip Boucher Hayes, he said there has been significant support assured already in advance of Brexit for the agri-food sector in terms of grant aid and financial support.
He also said post-Brexit he will be going to Brussels to fight the Irish case as strongly as possible for the fisheries sector.
"The Brexit adjustment reserve, we will be looking for our significant share of that in terms of the compensation.
"Also, in terms of working with my European colleagues to ensure we have a strong allocation of quota as we possibly can." 
Meanwhile, Revenue has confirmed that its specialised Customs Service is already operating in advance of the Brexit transition period ending tonight
From 11pm a valid Pre-Boarding Notification (PBN) is required for all goods carried by commercial vehicles to and from Britain by ferry.
Revenue says its Customs Roll on-Roll off (RoRo) Service is up and running and a transport company, haulier, importer, exporter or customs agent can create a PBN for any ferry due to sail after 11pm.
The Customs RoRo Service was designed to help efficiently move goods and vehicles between Ireland and Great Britain.
The service also allows truck drivers to check, prior to disembarking a ferry in Ireland, if a vehicle can exit the port or if it is required to call to Customs.
Additional reporting Mícheál Lehane