It's not yet gone 6am, but a corner of the capital is already at full tilt. At Smithfield, fork lifts are zipping by and the deliveries are constant.
At Jackie Leonard & Sons, the orders of the day are being finalised. Earlier this month, the wholesaler market 120 years in business, selling fruit and veg.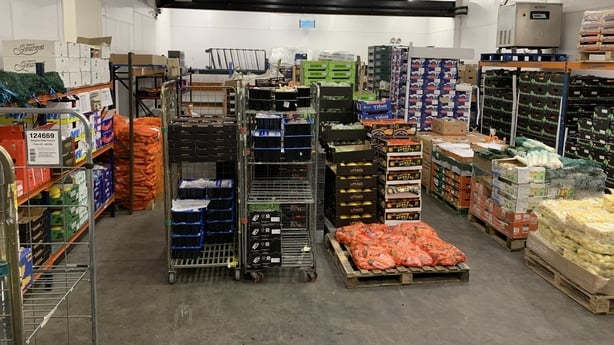 Brexit, and its uncertainty, though is dampening down any celebrations.
'It's a nightmare,' says Justin Leonard.
He says he gets fresh produce delivered six days a week. Seventy per cent of it comes from mainland Europe, with virtually all of it transported via the UK landbridge.
His worry is that a no trade deal exit from the EU by the UK will mean severe disruption, and even if an agreement is struck, delays are expected.
"It's a time critical business that we're in. Fresh produce is a living thing and it's going off as we speak, so therefore, any delay - 24 or 48 hours - within Britain or in Dublin Port due to Customs' restrictions or Customs' searches could make the difference between us having something to sell or having nothing to sell".
Justin has been following the ins-and-outs, ups-and-downs of Brexit closely over the last few years.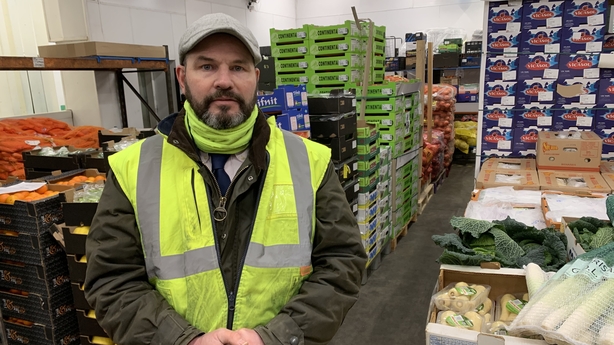 The one thing he wants to have soon is certainty over how vital supply routes will be affected come 1 January.
He needs to make plans for alternative routes, bypassing the UK mainland if delays there are too many.
However, he knows shipping directly from the continent takes longer and in his business, time is of the essence.
It's a similar story at Joseph Duffy Flowers. The business has been on the go for over 100 years. This year though has been a torrid one for trading - due to Covid-19 - fewer weddings meant fewer flowers.
The current Joseph Duffy running the place now says business is down 70-75% last year. And now there's Brexit to contend with as the end of the transition period edges closer.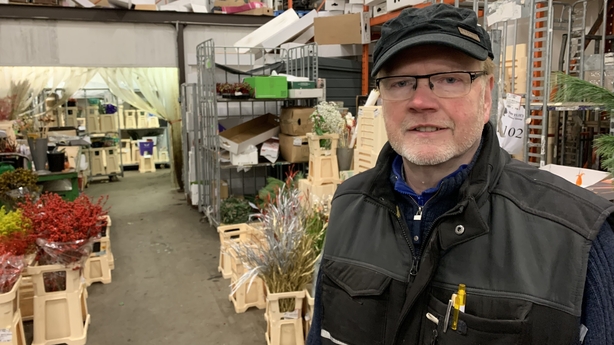 He too is expecting delays, no matter what the result of the latest round of EU/UK negotiations. He relies on deliveries coming from Holland twice a week.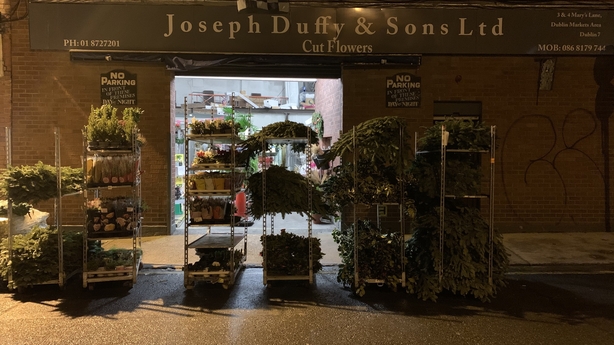 "It's going to be very tricky", he says.
"We need flowers as fresh as possible and it's going to be very hard to get them in on time. I'm 45 years full-time in the flower business and it's one of the biggest daunting things".
Here on this aptly named Dublin street - Little Britain Street - it's clear why negotiations in Europe matter.