British Labour Party leader Jeremy Corbyn pledged to adopt a "neutral stance" in another EU referendum under Labour as he came under fire from voters during a televised grilling.
Mr Corbyn was questioned over fears for businesses, anti-Semitism, misogyny, freedom of speech and his support of ousted Bolivia president Evo Morales during a special episode of BBC's Question Time today.
As they try to tip the balance in the campaign for the 12 December general election, each leader was being quizzed for half-an-hour during the show hosted by Fiona Bruce.
Mr Corbyn, who plans to re-nationalise key utilities and increase corporation tax, went first and faced a barrage of tough questioning and groans.
He made his clearest comment to date over how he would act in another referendum, which Labour plans to hold between a new deal and the option to Remain within six months of taking power.
Having been asked how anyone could vote Labour without knowing what outcome he would campaign for, Mr Corbyn said that he would start by negotiating a "credible" Leave deal before he was interrupted by laughing.
"My role and the role of our government will be to ensure that that referendum is held in a fair atmosphere and we will abide by the result of it," he continued.
"And I will adopt, as prime minister, if I am at the time, a neutral stance so that I can credibly carry out the results of that to bring communities and country together rather than continuing an endless debate about the EU and Brexit."
Asked how important it was for someone in his position to always tell the truth, Prime Minister Boris Johnson said: "I think it is absolutely vital.
"And I think that the issue of trust in politics is central to this election.
"And fundamental to the corrosion of trust in politics at the moment is the failure of politicians to deliver Brexit."
The audience laughed and groaned when Mr Johnson said MPs were "given every opportunity" to pass his Brexit bill.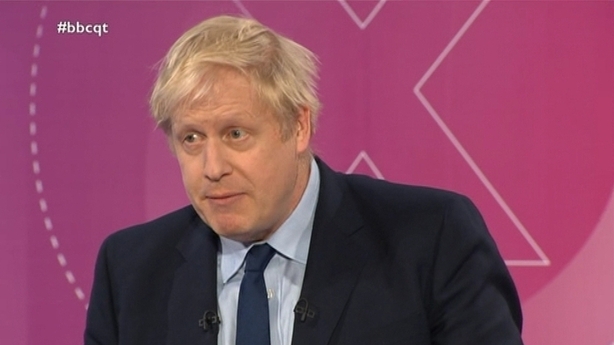 Responding to a question about scrutiny, Mr Johnson said: "On your point about the reasons for having an election, let's be in no doubt, I didn't want to have an election. No prime minister wants to have an election on December 12. We had to do it because parliament is blocking Brexit."
The audience erupted into groans when Mr Johnson said: "They were given every opportunity to pass it ... every opportunity to pass and they passed a law to insist that extended beyond October 31."
SNP leader Nicola Sturgeon said that in return for her party's support any Labour government would need to respect the right of the Scottish people to "choose their own future".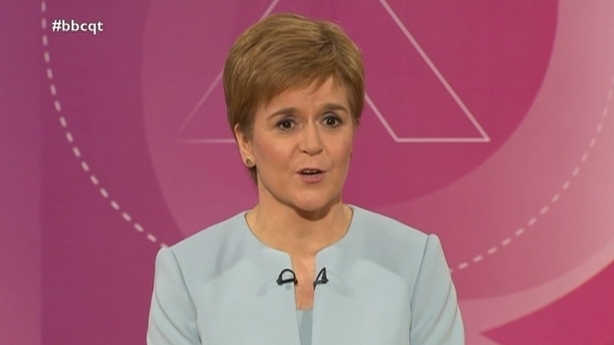 Ms Sturgeon doubted Mr Corbyn's current stance on not sanctioning another independence referendum in the early years of a Labour government.
She said: "Do you think he's going to walk away from the chance to end austerity, to protect the NHS, stop universal credit, simply because he wants for a couple of years to prevent Scotland having the right to self-determination?
"I'm not sure he's going to compromise the chance to have a Labour government for that issue."
Jo Swinson was challenged on her record as a minister when the Liberal Democrats were in coalition with the Tories.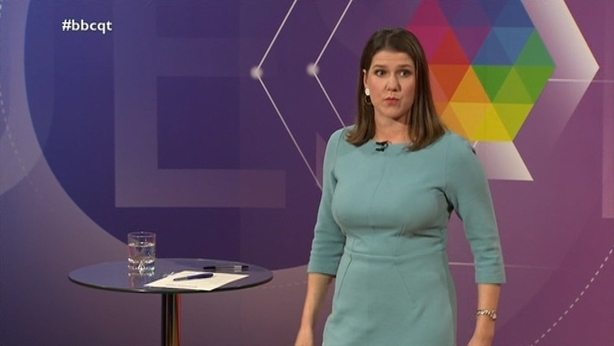 Responding to an audience question, Ms Swinson said: "We also had plenty of fights with the Conservatives and we won some of those fights and we lost some of those fights and I am sorry that we did not win more of those fights in coalition."
The Question Time audience was made up of around 150 people which, the BBC said, was a roughly equal split between Conservative and Labour supporters with a smaller number for the Liberal Democrats and SNP.
It added that there was a slim majority for people who voted Leave over Remain, except for some who were too young to vote at the last election.