Here are copies of the three letters from the UK to the EU, sent after the House of Commons refused to support a divorce deal Prime Minister Boris Johnson struck with Brussels last week.
It triggered a law demanding Mr Johnson asks to delay Brexit to avoid the risk of a damaging no-deal exit.
The Conservative leader duly sent a letter to European Council President Donald Tusk late last night asking for the required three-month delay - but did not sign it.
EU mulls Johnson's reluctant Brexit delay request
Under the terms of the so-called Benn Act, which was passed against the PM's wishes, Mr Johnson was compelled to write to the EU asking for a three-month Brexit extension if he had not secured a deal by 11pm on 19 October.
He told the Commons: "I will not negotiate a delay with the EU, and neither does the law compel me to do so."
But the Prime Minister did send two letters to European Council President Donald Tusk.
First, there was the unsigned photocopy of the request he was obliged to send under the Benn Act.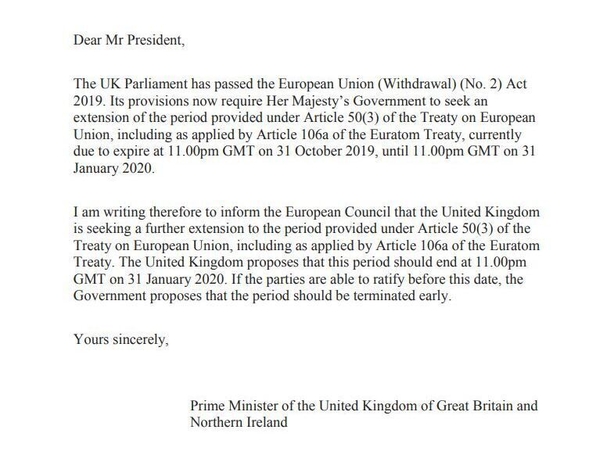 It was followed by a letter explaining why the government did not actually want an extension.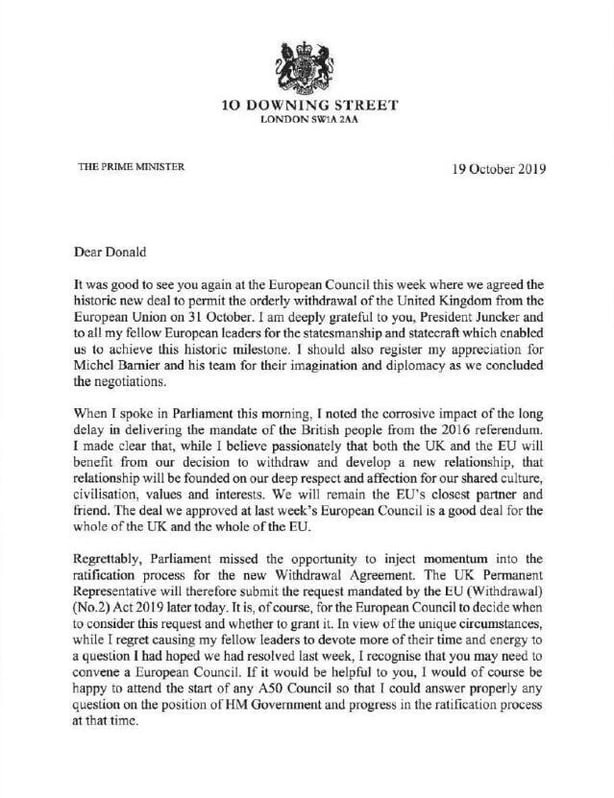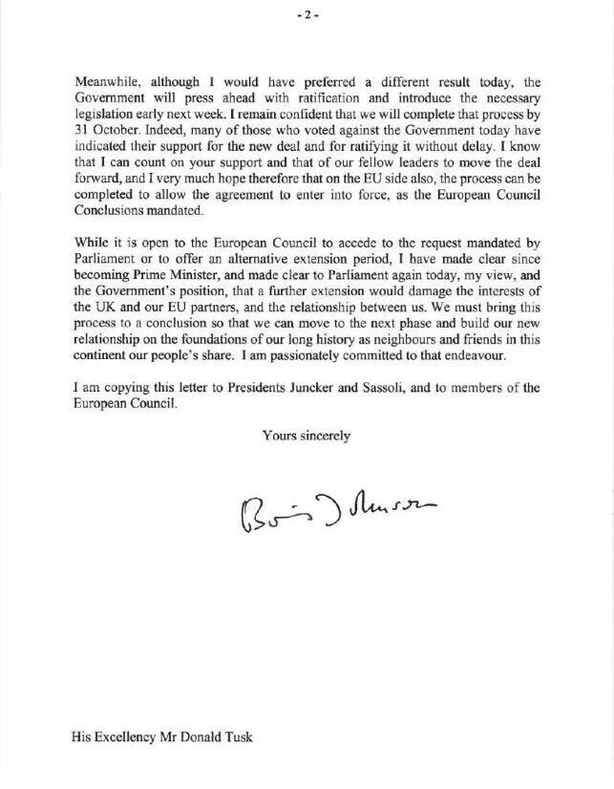 Finally, there was also an explanatory letter from Tim Barrow, the UK's ambassador to the EU, which was sent to Jeppe Tranholm-Mikkelsen, the Secretary-General of the Council of the European Union.