British Prime Minister Boris Johnson has played down hopes of a breakthrough in his last-ditch bid to strike an amicable divorce deal with the European Union.
Negotiators went behind closed doors for intensive talks in Brussels after Mr Johnson outlined a new set of proposals to Taoiseach Leo Varadkar on Thursday.
They have very little time left to succeed.
EU leaders will meet on Thursday and Friday for a summit, with the 31 October Brexit deadline just two weeks away.
The 27 remaining EU leaders would ideally like to have a full proposal to vote on by then.
But the sides are trying to achieve in a few days what they had failed to in the more than three years since Britons first voted to leave the European Union after nearly 50 years.
German Chancellor Angela Merkel will discuss the available options with French President Emmanuel Macron late tonight.
Meanwhile, EU sources have downplayed prospects of a major breakthrough in the Brexit negotiations in the coming days.
Downing Street said Mr Johnson told his cabinet to brace for a cliffhanger finish in the coming days.
Mr Johnson reiterated "that a pathway to a deal could be seen but that there is still a significant amount of work to get there and we must remain prepared to leave on October 31," a Downing Street spokesman said.
Mr Johnson rose to power in July on a promise not to extend Brexit for a third time - even for a few weeks.
Breaking that pledge could come back to haunt him in an early general election that most predict for the coming months.
The Tory leader is under parliamentary orders to seek an extension until 31 January if no deal emerges by Saturday.
He has promised to both follow the law and get Britain out by 31 October - a contradiction that might end up being settled in court.
'Strong possibility' of election this year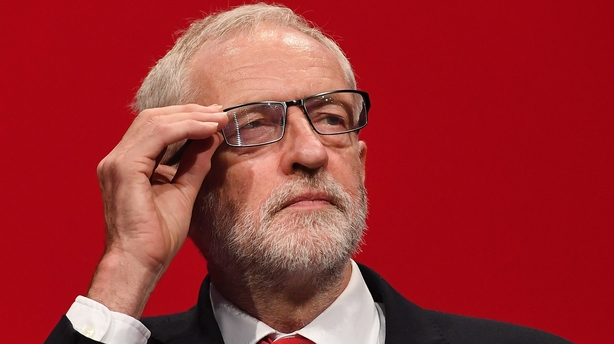 Meanwhile, Labour leader Jeremy Corbyn has said there is a "strong possibility" that there will be a general election before Christmas.
Speaking on Sky News, Mr Corbyn said the prospects could depend on what happened when Mr Johnson goes to the EU summit.
Asked about the chances of an election before Christmas, he said: "That is obviously a strong possibility, We are ready for an election at any time."
He said that it was "ludicrous" for the government to be holding a Queen's Speech tomorrow when it was more than 40 votes short of a Commons majority.
"It obviously depends on what happens this week, but we have a government that is now in minus 40, it hasn't yet won a vote in Parliament.
"Having a Queen's Speech and a State Opening of Parliament tomorrow is ludicrous. What we have got in effect is a party political broadcast from the steps of the throne."
Mr Corbyn refused to say if he would stand down as party leader if Labour lost the next general election.
Shadow chancellor John McDonnell has said he expected that they would both step down and that there would be a leadership election if Labour was defeated.
However Mr Corbyn said: "We are not expecting to lose the next election. It is a hypothetical question. It is up to the members of our party to decide who the leader is.
"John gave an answer to an interview that he undertook. My answer is this: I am leading this party to go into an election. We have hundreds of thousands of members determined to win that election.
"I am determined to get a message that it is only Labour that is going to get a message out there, that it is only Labour that is going to end austerity and invest in a better future for this country. I want to lead the party to do that."