UK's Westminster is on resignation watch after reports that Boris Johnson is setting himself up for an explosive Supreme Court battle over a no-deal Brexit.
A law drafted by opposition figures demanding the Brexit deadline is extended to January 2020 to avoid Britain leaving the European Union without a deal is expected to receive Royal Assent this week.
But the Prime Minister is threatening to disobey the terms and push ahead with his plan to keep no-deal on the table when he meets fellow leaders at the European Council summit on 17 October.
Mr Johnson has said he would rather be "dead in a ditch" than ask the EU for an extension beyond Halloween.
The Conservative Party leader buttoned down on his position further on the weekend, telling The Mail On Sunday: "I refuse to accept (Jeremy) Corbyn's pointless delay."
His stance has led to fears that more front bench ministers could walk out on the government.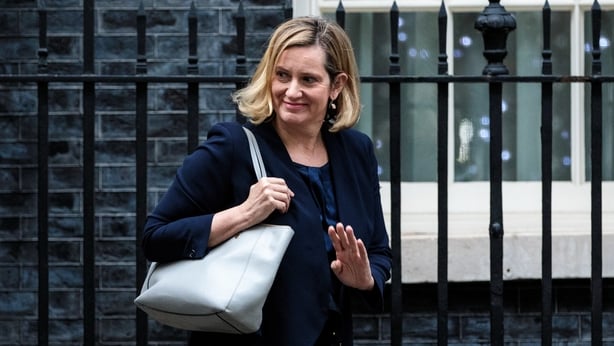 Yesterday, former UK work and pensions secretary Amber Rudd unexpectedly quit Boris Johnson's Cabinet because there was not enough evidence of planning for a deal on Brexit.
Speaking on the BBC's Andrew Marr Show, Ms Rudd said she was shown a "one-page summary" when asked for evidence of the government's work in negotiating a deal with the European Union.
"I have not seen enough work going into to actually trying to get a deal. When I asked Number 10 for a summary of what the plan was for actually getting a deal, I was sent a one-page summary," she said.
Referring to Mr Johnson, she continued: "I believe he is trying to get a deal with the EU, I am just saying what I have seen in government is that there is this huge machine preparing for no-deal,"
"You might expect in the balance between getting a deal and no-deal 50/50 in terms of work but it's not that, it's like 80% to 90% of government time going into preparing for no-deal and the absence of trying to get a deal has driven 21 of my colleagues to rebel, and I need to join them."
She added: "I am not leaving politics and I am not leaving the Conservative Party."
Ms Rudd, in criticism of those MPs currently occupying cabinet positions, said Britain would have "left the EU by now" if they had voted for Theresa May's Brexit deal at the time.
The former secretary of state said it was "unfair" to "single out" the 21 rebels for their rebellion over no-deal.
She said: "Under the last prime minister we had rebellions over European matters - I think Jacob Rees-Mogg rebelled, I'm told, 100 times, lots of people rebelled on the Withdrawal Agreement.
"If they hadn't, we would have left the EU by now and some of those people in Cabinet.
"I think this is disproportionately unfair to single out this group who have a different view on leaving the European Union."
---
Read more
UK Minister Rudd quits cabinet
Varadkar will stress to Johnson priority on protection of NI rights
Latest Brexit stories
---
Hastings & Rye MP Ms Rudd said Cabinet were not shown the legal advice on suspending Parliament.
She told the BBC that she "persistently" requested it but "I didn't get it".
She called leaving the EU without a deal an "inferior and dangerous option" compared with striking an agreement.
Referencing her resignation, she added: "This was a very personal and difficult decision."
Boris Johnson has appointed Therese Coffey as Work and Pensions Secretary after
the resignation of Msr Rudd, Downing Street said today.
Speaking on the same programme, meanwhile, British Chancellor of the Exchequer, Sajid Javid, has said the British government is "straining every sinew" to reach a deal with the EU.
Mr Javid also said there were many new ideas to solve the Brexit impasse; however he was coy in outlining any details.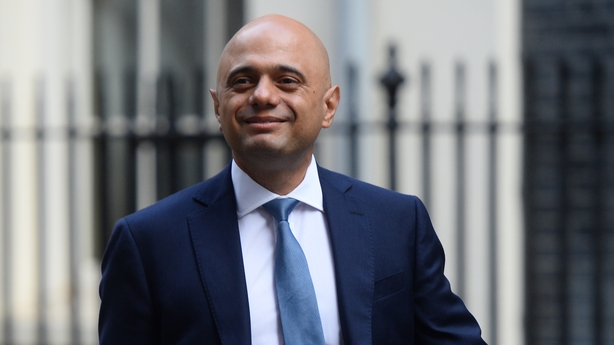 He said the central focus of the government was to leave the EU on 31 October with a deal, and said there have been numerous meetings in Brussels with EU officials, and he said there has been progress.
Foreign Secretary Dominic Raab insisted the UK government would not break the law but would test new legislation blocking a no-deal Brexit to its limit.
Separately, Labour's Shadow Chancellor John McDonnell told Mr Marr: "I want an election, I want it as soon as we possibly can and sometimes you do have to put your country before party.
"We've got to prevent Boris Johnson from forcing through a no-deal because of the damage it could do for our country."
Mr McDonnell said he believed the Prime Minister would potentially wait until no-deal was the only possible option and that a general election would not solve the issue.
He continued: "I think we're in an extremely serious constitutional position.
"We don't believe that we can pin him down and I don't trust him an inch, and I don't think anyone does. We've got a Prime Minister who has said he would not abide by the law.
"We're in a situation where no-one can trust while he's in place what could happen."
Mr McDonnell said he would campaign to Remain in a referendum, even if Labour was in power and had negotiated a deal with the European Union.