It is not too late for Irish companies to take actions to prepare for Britain leaving the European Union, according to the manager of Enterprise Ireland's Brexit unit.
Speaking on RTÉ's News at One, Jonathan McMillan said that Irish firms are looking for certainty and that has not appeared yet.
However, he said there are simple steps that can be followed in order for Irish firms to get Brexit ready.
"The first thing is to be aware of the issues, understand them and prioritise the areas that apply the most to you and then take some sort of actions, but companies should not also forget the medium to long term about diversifying, innovating and competitiveness."
Mr McMillan said the main thing Enterprise Ireland are getting enquiries around is the movement of goods to and from the UK.
He advised companies to take an online training course that focuses on this, on Enterprise Ireland's prepare for Brexit website.
"It takes 40 minutes," he said. "All companies should do that and understand what they need to do."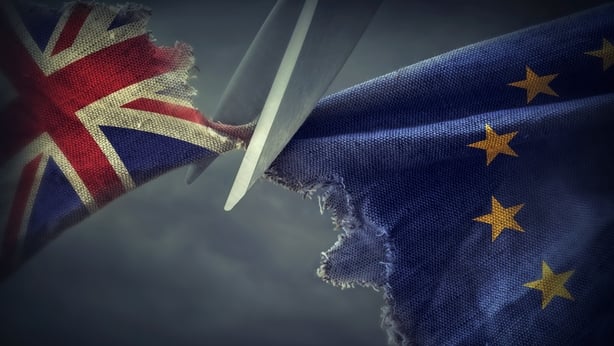 He also said that companies looking to trade with the UK after Brexit should apply to Revenue online to get their EORI number.
"It is the first step companies need to do if you want to buy or sell product in with the UK if it becomes a third country," he said.
But uncertainty around Britain's exit from the EU is affecting Irish firms' ability to plan for it, according to two companies that export much of their produce to the British market.
Merenda Inc employs 25 people in Manorhamilton, Co Leitrim, and manufactures wood veneer components. Approximately 65% of its output goes to the UK.
The company's managing director said the uncertainty about what might happen is leading to the deferral of decisions.
Ronan Hazlitt said the firm has done some forward planning, and "looked at how we can at least be prepared, within the uncertainty that is there".
He said the firm, which is based 10km from the border, has looked at "where the positives might lie", and has set up a company in Northern Ireland that would allow them access to the British market post-Brexit while retaining access to the EU market via their Co Leitrim base.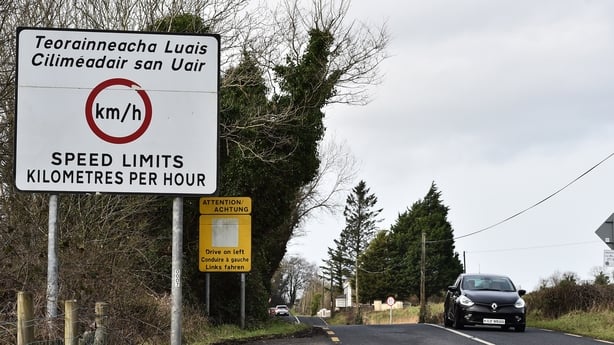 He added that the firm has also looked at diversifying away from the UK by opening a new market in the United States.
Mr Hazlitt also said Merenda has looked at its own supply chain in the wake of the Brexit vote.
"A lot of our raw materials were routed through the UK - now we've looked at trying to source them directly into Ireland to avoid potential delays at customs," he said.
Mr Hazlitt added that the prospect of tariffs on Irish goods entering the British market after Brexit is a challenge.
However, he said firms "can only control what we can control and what they decide to do at Westminster is what they will do and we will have to react accordingly."
Meanwhile, a Co Louth company which trades in oysters has said it is very hard to even put a plan in place for Brexit due to the "stricter" WTO rules around food exports.
Kian Louet-Feisser, from Carlingford Oysters, said that before Brexit, between 80 to 85% of their oysters went to the UK market.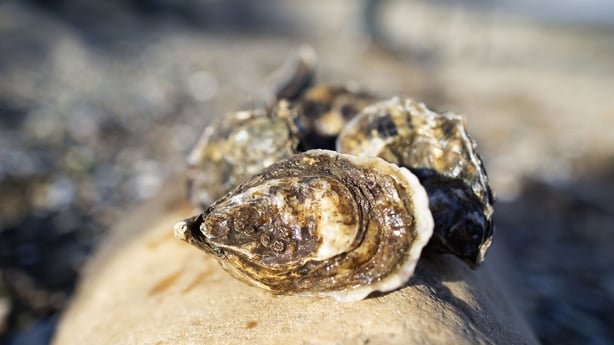 The company employs around 20 people in the Carlingford area, close to the border.
"The UK market is such an easy market to work with," he said. "They love our oysters, we like dealing with them, we speak the same language, we can get our product there overnight.
"We have spent about 20 years building up our trade there," he said.
However, he said that since Brexit the firm has focused on diversifying, and has grown the amount of oysters it exports to Asia from 3 to 4% in 2015, to 30% now.
"We hope we can still get our product to the UK, but because no decisions have been made, it is very hard for us to put a plan in place," he said.
"We don't want to walk away from that market, we have fantastic customers in the UK, we have a really strong brand, but it is just an impossible situation to be in."
He said that while bodies such as Bord Bia, Bord Iascaigh Mhara and the Irish Exporters' Association have provided assistance, "it is hard to make a plan when we don't know, at this late stage, what we are working towards."