Another extraordinary day in truly extraordinary times.
We have become used to so many unprecedented events over the course of the last two years that perhaps we are becoming inured to just how incredible these times are.
In any other era it would be unbelievable to think that a government defeat of 149 votes could be spoken of as something which 'could have been worse'. That the government of the day has suffered only the second worst defeat in a parliamentary vote could be seen as a win of sorts. Yet here we are.
Mrs May's Tuesday night Commons defeat was inevitable, but the numbers didn't reach the 230 of her January deal rejection.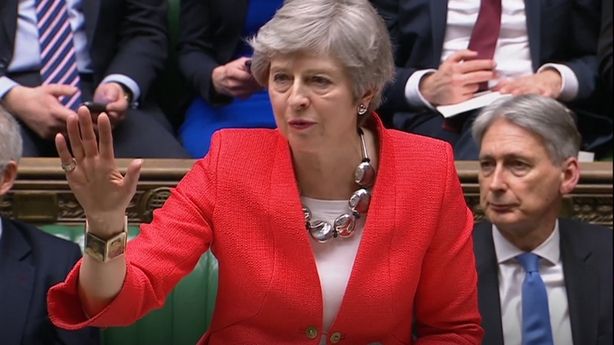 In the meantime, she had managed to convince some MPs to come on board. Or more truthfully, many MPs were simply becoming too scared of the alternative. For some, that's the thought of a no-deal Brexit. For others, it's the thought of a softer Brexit.
In any other era it would be astonishing that a sitting British prime minister would not be able to whip her party for a key parliamentary vote. Yet here we are.
Theresa May has called a free vote on a motion about a no-deal Brexit because she has no other option.
Last night, Mrs May spoke of allowing her MPs to vote however they wanted because of "the strongly held and equally legitimate views on both sides" of the debate. But the truth is that to whip her MPs in either direction risks almost certain rebellion, which her leadership and government could probably not withstand.
In any other era it would be remarkable that hours before a key parliamentary vote, no one is sure just how the prime minister will cast her ballot. Yet here we are.
Ever since Theresa May uttered the words "no deal is better than a bad deal" in Lancaster House in January 2017, that has been her mantra.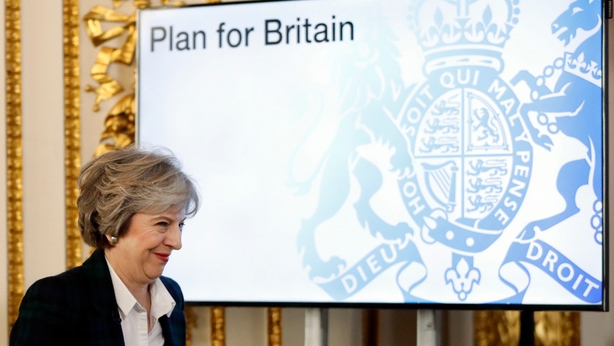 But Mrs May has also said time and again that the best departure for the UK from the EU would be under a deal. Both of these statements mean that no one can be completely sure in which lobby the prime minister will choose to vote tonight.
In any other era, it would be astounding that a British Chancellor would be getting to his feet to deliver a spring statement on the economy with no idea what trading rules his country will function under in just over a fortnight. Yet here we are.
This afternoon, Chancellor Philip Hammond will deliver his mini-budget to a Commons that has not yet decided how it wants to proceed with the most important issue in a generation.
Mr Hammond will deliver his statement on the same day that a new no-deal tariff regime has been announced in the UK. It is a proposed regime that has been described by the Confederation of British Industry as acting like a 'sledgehammer' to the UK economy.
All this while we remind ourselves it is still only Wednesday.