Make do and Mend was the title of a booklet issued in the UK during the darkest days of World War II. It urged people to look at ways in which they could get more from less, and in the process help the war effort.
Among the suggestions the pamphlet offered were how to unpick a knitted garment and then reshape it into something else.
Take a knitted skirt, unpick the threads and then reknit it into a cardigan. It would be the same yarn of course, but a little imagination could make it look like a brand new garment.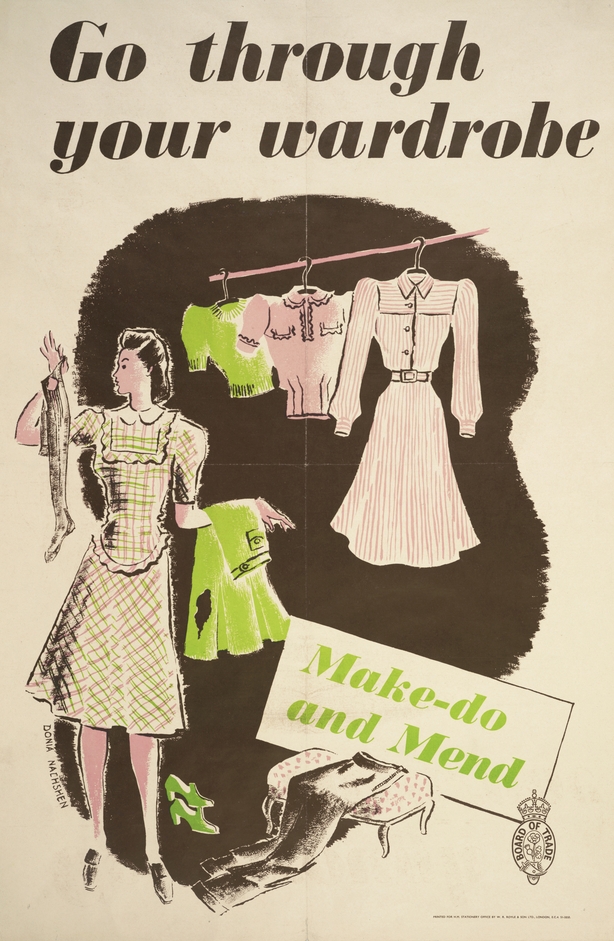 As the British Prime Minister grapples with the biggest political crisis since the war, it would perhaps be a little cruel to suggest that Theresa May is currently trying to do the same thing with the Brexit deal she agreed with the EU 27 before Christmas.
Mrs May might want to unpick the Northern Ireland backstop from the previous deal, but few in Westminster are convinced that she will be able to produce something that looks new and shiny enough to get through another 'meaningful vote' in the coming weeks.
We know now at least that that meaningful vote won't happen this week. That was finally confirmed by the Prime Minister at the weekend, as she promised that it would happen before (or possibly on) 12 March.
Instead, what will happen this week is that Theresa May will deliver a statement to the House of Commons on Tuesday. Then she will table a motion on Brexit. We don't yet know what that motion will say, although it's likely to set out the next steps Mrs May plans to take. Then on Wednesday, there will be a vote on that motion.
You could be forgiven for thinking that if this week's vote in the House of Commons is not meaningful, then by process of elimination it is meaningless. Not so. As has happened recently, it is not the vote on the motion which will cause controversy, but the amendments which attach to it. MPs are already working hard to formulate amendments that could shape where Brexit goes now.
As we inch closer to the Brexit day of 29 March, those amendments could prove crucial.
We should start with some caveats - the amendments will be worked on by MPs from all sides, right up until the day of the vote itself. They will be looking to fashion something that has the biggest likelihood of getting them where they want to go - be that a delay in Brexit or a second referendum. They also want something that has the biggest chance of success by appealing to as broad a cross section as possible.
Not all amendments will be chosen for a vote. The Speaker of the House of Commons ultimately decides what will be voted on by MPs, and, even if chosen, the MPs proposing an amendment can choose to withdraw it before the vote. Perhaps the biggest caveat - the amendments are not legally binding. If passed they are a political statement, but they are not law.
We have a strong indication already of some of the most controversial. Two weeks ago, MPs were asked to hold off on trying to change Mrs May's plan as she pledged to go back to the EU to seek concessions on the backstop.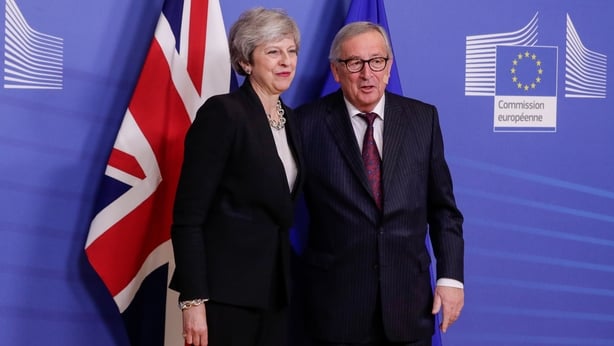 But now MPs are two weeks closer to the Brexit deadline and all they have seen change in that time are splits in the two main parties as some of their number lose faith in their leaders.
Expect to hear a lot this week about an amendment titled Kyle/Wilson. Two Labour MPs - Peter Kyle and Phil Wilson - want to attach an amendment to the motion that would offer support to get Theresa May's Brexit deal through a parliamentary vote as long as the Prime Minister is then prepared to put the deal to a public vote.
As the Labour leadership appears to be moving, albeit very slowly, towards the idea of supporting a possible second referendum, everyone will be watching to see what the final form of the amendment would be. And, crucially, will the Labour leader support it?
Also this week, there will be a sharp focus on Labour MP Yvette Cooper, and her plan to try to give parliament more control of where Brexit goes now. Ms Cooper believes that a Brexit delay may be necessary to stop the UK leaving without a deal on 29 March, and so has put in place a suggestion in which Theresa May would have to return to parliament in the middle of next month if she cannot get a deal through another vote.
At that point, parliament would get to vote on whether a no-deal Brexit should be allowed happen, or whether a delay should be sought. With no majority for a no-deal Brexit in the Commons, it would be widely expected that MPs would immediately take that threat off the table.
A delay to Brexit holds a lot of fear for Brexiteers. Any delay risks the possibility of them losing Brexit altogether. More time might change minds and the prospect of a second referendum is even worse. They have fought to get this far and do not want to lose now. So they must start to consider whether supporting Mrs May - and a deal they despise - might be the only way to ensure they get to walk away from the EU on 29 March.
Others believe the UK is now at the precipice. They believe that to leave with no deal is indefensible and reckless. Some of those people sit around the Cabinet table. They must now decide if they believe they can convince the Prime Minister to take the threat of no deal off the table, and if they can't, might they be prepared to resign in protest.
This week may not see all of those moves happen, but this week has the very real potential to shape the way ahead. Even if that means unpicking the threads of what has gone before and trying to knit something new.