On a bright, cold November afternoon the seafront walkers are out in force on Roker Pier. Built in the late 1800s the pier and lighthouse is a popular spot for fishing. It's closed for fishing today because of high winds but locals are undeterred by the cold weather, living up to their reputations as 'hardy Northerners', and heading out to take in the North Sea air.
When I ask about Brexit the universal response is an 'eyes up to heaven' look which suggests many are fed up of the process which has gripped British politics since June 2016. 
There are a lot of Leave voters here. Sunderland voted out by 61.3%. The result on the night of the referendum was the first indication that the Leave side might win the day. And it was a clear demonstration of the contradiction of Brexit. People here wanted out of the European Union, even though the region's major employer - Nissan - exports the majority of its cars to the EU and is reliant on the connections it has with mainland Europe.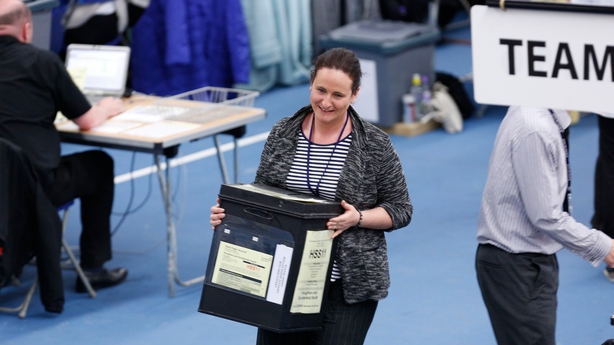 There are a variety of reasons as to why people here voted to go. For some it was immigration, for others a sense of disconnect from the EU. One man tells me "Europe had got too big… with too many bankrupt countries leaning on the people who work hard… and we were better going it alone."  
That is a sense from many others on the pier too. Jeff and Dawn and their families are out for an afternoon walk when I stop them to talk Brexit. Brother and sister, they are on opposite sides of the argument. 
Jeff, who lives locally and voted to Leave, says he wanted to see Britain get "the ability to make our own laws, which is what we used to do."
He has not explained too much about his view when his sister Dawn jumps in. She lives in France, is anti-Brexit, and feels people were lied to about what leaving would mean. The result was a shock, she tells me, because she didn't really believe that people would vote in favour of Brexit. She's worried about the consequences it will have for British people in France, what it will mean for residency and pensions.
We need your consent to load this rte-player contentWe use rte-player to manage extra content that can set cookies on your device and collect data about your activity. Please review their details and accept them to load the content.Manage Preferences
As she tells me of her concerns it's clear she and her brother remain on opposite sides of the Brexit debate. They chide me for stopping them because it seems I've sparked a family argument. Over two years on from the vote these are arguments still being played out in houses across the UK. They are arguments still being played out in the House of Commons.
Of course Roker Pier was meant for a far more practical purpose than just an afternoon stroll. In the 1800s, when the pier was built, Sunderland was a major port and known as the "largest shipbuilding town in the world". 
Times change though. Shipbuilding, steel, coal - all the major industries of the region disappeared. Sunderland was forced to re-invent itself. In Roker, that meant restoring the pier as a local and tourist amenity. For jobs, it meant the automotive industry.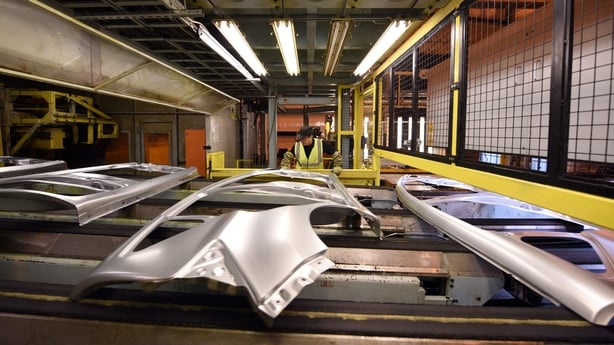 When Nissan opened its car plant in Sunderland in 1986, Margaret Thatcher acknowledged the fiercely competitive nature of the car industry as she welcomed Nissan as "a major employer for the northeast… and a major exporter of cars into Europe." 
The choice to open a base in Sunderland was, Mrs Thatcher added, "confirmation… that within the whole of Europe, the United Kingdom was the most attractive country - politically and economically - for large scale investment."
In the intervening 30 years the plant has grown steadily. Steve Bush, Acting National Officer for the Automotive Sector with Unite the Union, tells me Nissan is essentially now a town. It has a monumental effect on the economy of the region, he says, affecting employment in places like Durham, Gateshead and Newcastle as well as Sunderland.  
A key feature of the plant is that it runs to a 'just in time' manufacturing model, as do the majority of automotive companies. That means that parts are not stored on site, which saves a considerable amount in terms of storage facilities.  
Nissan builds two cars a minute and requires five million parts to be received on site every day to go onto the production line supply. It means that the millions of parts required arrive on site just minutes before they are needed. That means that the supply chain must run smoothly. Any interruption to that - even by minutes - has the potential to be detrimental to the business model. Connectivity is key.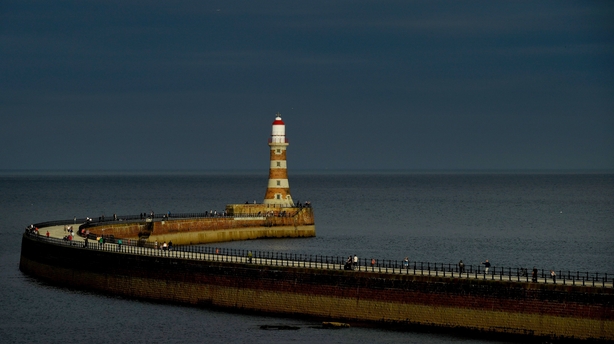 Jonathan Walker, the Assistant Policy Director of the North East England Chamber of Commerce says the northeast's automotive sector is not just a regional asset, but a national and global one. It sustains tens of thousands of jobs in the area, from the big players like Nissan, to the local sandwich shops and newsagents which have sprung up around the company.
There are, he says, grave concerns about what might happen to that industry post-Brexit, particularly in the event of a no-deal departure from the EU. The industry needs free, unfettered access to a European market as 80% of cars manufactured in the northeast are destined for that European market.
Of course these are arguments which many of the walkers on Roker Pier have heard time and again. They were played out repeatedly during the referendum campaign. For those who voted Leave there remains a sense that these are things which Britain should be able to negotiate around.  
That negotiation process and how long it is taking is a source of annoyance for many of these voters. A repeated view expressed is that the EU is deliberately frustrating the process of Brexit in order to ensure that others countries don't follow suit and walk away. 
There is also frustration with the British government though. ;A number of people on Roker Pier support the idea of ignoring talks "which aren't working" and just walking away with no deal.  
   
Many here feel the automotive industry is too big and too ingrained in the local economy to ever leave the northeast now - even if Brexit makes things a little more difficult. Others are less convinced.
 As one man says "they think companies like Nissan won't leave, but once upon a time they said the same of the steel industry."