British Prime Minister Theresa May has said she is "irritated" by speculation about a leadership contest as she slammed former foreign secretary Boris Johnson, seen as her most likely challenger.
The Conservative Party's leader said she was focused on securing a Brexit deal rather than her own future, in a BBC television interview marking the six-month countdown to Britain's departure from the European Union.
Mrs May blasted Mr Johnson for using "completely inappropriate" language when he described her Brexit blueprint as putting Britain in a "suicide vest".
Asked about her plans to stay in the job, she said: "I get a little bit irritated but this debate is not about my future - this debate is about the future of the people of the UK and the future of the United Kingdom.
"That's what I'm focused on and that's what we should all be focused on."
The leader added it was important to ensure "we get that good deal from the European Union which is good for people in the UK, wherever they live in the UK".
Mr Johnson, who quit the cabinet over Mrs May's proposals to keep Britain close to the EU on trade, is the bookmakers' favourite to succeed Mrs May, ahead of interior minister Sajid Javid, eurosceptic backbench leader Jacob Rees-Mogg, environment minister Michael Gove and Foreign Secretary Jeremy Hunt.
Mrs May's Conservative minority government contains a sizeable bloc of hardcore Brexiteers headed by Mr Rees-Mogg and would likely need the support of the left-wing main opposition Labour Party, or a chunk of their MPs, to get her Brexit proposals through parliament.
Keir Starmer, Labour's Brexit spokesman, said any EU deal must meet Labour's key Brexit tests, which include delivering the "exact same benefits" as Britain currently has inside the single market and customs union, to win their support.
In a letter published by The Sunday Times, he said they also could not back a loosely worded agreement: "A vague political declaration would not meet those tests. Labour will not - and cannot - vote for a blind Brexit."
London mayor calls for second referendum on Brexit
Meanwhile London mayor Sadiq Khan has called for another referendum on Britain's European Union membership, adding his backing to an idea known as a "People's Vote".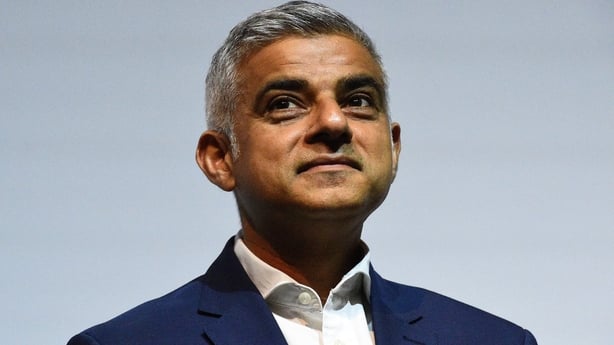 Britain is due to leave the European Union on 29 March next year. But with British Prime Minister Theresa May's Brexit plans still not accepted, some politicians, as well as union and business leaders, are increasingly arguing for people to have a final say on any deal struck with Brussels.
Mrs May has repeatedly ruled out holding a second referendum following the vote two years ago to leave the EU. She says members of parliament will get to vote on whether to accept any final deal.
The intervention in favour of a second referendum from Mr Khan,a senior member of Britain's Labour Party, will put more pressure on Labour leader Jeremy Corbyn to also support the second referendum idea.
Labour is due to start its four-day annual party conference in a week's time.
Writing in Today's Observer newspaper, Mr Khan blamed the British government's handling of the negotiations and said the threat to living standards, the economy and jobs was too great for voters not to have a say.
"This means a public vote on any Brexit deal obtained by the government, or a vote on a 'no-deal' Brexit if one is not secured, alongside the option of staying in the EU," he wrote in the newspaper.