A no-deal Brexit would damage British relations with Europe for a generation, Jeremy Hunt warned as he pleaded for Brussels to show more flexibility in negotiations.
The British Foreign Secretary used a visit to Berlin to say that while a failure to achieve a Brexit deal would be "challenging" for the UK, it would "thrive" in the long term.
But relations between the UK and its allies would be severely damaged by a failure to reach an agreement, he warned.
The only person to benefit from the collapse of talks would be Russian President Vladimir Putin, he suggested.
"Without a real change in approach from the EU negotiators, we do now face a real risk of 'no deal' by accident," Mr Hunt said.
"That would be incredibly challenging economically. Britain would find that challenging but in the end we would find a way not just to survive but to thrive economically.
"But my real concern is that it would change British public attitudes to Europe for a generation.
"It would lead to a fissure in relations which would be highly damaging for that great partnership that we have had for so many years, which has been so important in sustaining the international order."
In a statement released following the talks, the German foreign ministry said that many of the proposals in Theresa May's Brexit White Paper "raise questions on both sides of the Channel" which would have to be examined by the European Commission.
The priority for foreign minister Heiko Maas was the UK and EU reaching agreement on "binding rules" to govern their relationship following Brexit, said the statement.
"We don't want a disorderly Brexit, we want an agreement," said Mr Maas.
"Despite Brexit, we will continue to stand for the same values and interests."
Mr Hunt's trip to Berlin for talks with his German counterpart marks the start of a frenetic round of diplomatic activity for Theresa May's Government as the Prime Minister seeks to build support for her Brexit strategy.
The Prime Minister is expected to hold talks with Austrian counterpart Sebastian Kurz and other EU leaders at the Salzburg Festival on Friday.
Also this week, Mrs May's de facto deputy David Lidington will travel to Paris while Brexit Secretary Dominic Raab will be in Brussels for talks on Thursday.
Meanwhile, speaking in Newcastle Theresa May said the responses to her Chequers plan for Brexit had been "constructive" so far.
As she took questions from workers at an engineering firm, she was asked how confident she was she could sell the blueprint to other European leaders.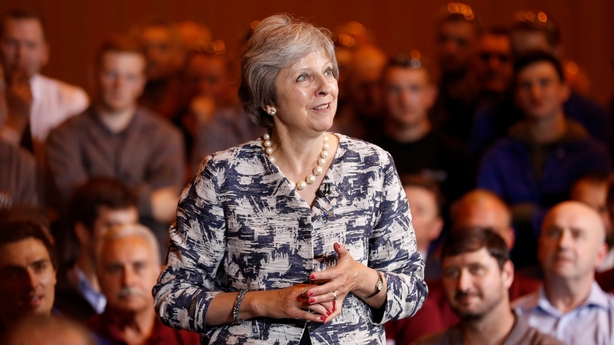 "What I see is people focusing their minds now on the impact the future relationship will have on their economies as well as ours," she said.
"We've had some constructive responses so far. I won't say that you won't hear some negative things being said but so far, constructive responses."