British Prime Minister Theresa May has rejected claims that internal political divisions are making Brexit negotiations with the EU harder.
Mrs May insisted that was not the case and said the UK had clear objectives in the talks.
When asked what message she had for Foreign Secretary Boris Johnson after he was recorded expressing concern the UK could end up remaining in orbit around the EU and not fully free to make trade deals, she told BBC1's The Andrew Marr Show: "The message is government has agreed that we will have an independent trade policy.
"We will be free to negotiate those trade deals around the rest of the world."
Mrs May said: "In the week beginning the 9th of July we will publish a white paper which will set out, in more detail than the speeches any of us have given ...  we will set out in more detail the ambition we have for the relationship with the European Union in future."
She said she could not agree to any EU move to create a trade border between Britain and Northern Ireland, stating: "That's not right. That's not acceptable."
Former attorney general Dominic Grieve made it clear the rebels did not intend to back down on getting Parliament more say on Brexit.
Asked if the rebels could collapse the government by voting against it, Mr Grieve told BBC1's Sunday Politics: "We could collapse the Government.
"And I can assure you I wake up at 2am in a could sweat thinking about the problems that we have put on our shoulders.
"The difficulty is that the Brexit process is inherently risky." 
Earlier, Mrs May pledged to increase funding for the National Health Service by £20 billion after Brexit, funded by money no longer spent on membership of the European Union and possible tax rises.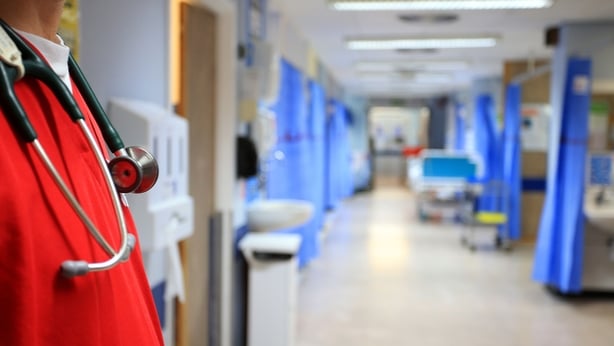 She said spending in England would increase to an extra £20bn by 2023/24.
The pledge drew immediate scepticism, with critics saying the plans lacked detail and questioning whether leaving the EU would actually save money.
"As we leave the European Union and stop paying significant annual subscriptions to Brussels, we will have more money to spend on priorities like the NHS," Mrs May said in a post on her Facebook account.
"But to give the NHS the funding it needs for the future, this Brexit dividend will not be enough. As a country, we need to contribute a bit more in a fair and balanced way."
Mrs May said the spending increase was equivalent to a 3.4% funding increase in real terms. Independent experts say it needs even more than that to improve.
The idea of a "Brexit dividend" is also contested.
The independent Institute for Fiscal Studies think tank highlighted government analysis showing public finances would weaken by £15bn per year after Brexit, and paying Britain's EU divorce bill would eat up any savings initially.
In media interviews, Mrs May said the Chancellor of the Exchequer would set out plans before a government spending review expected next year.
She said the increased contribution from taxpayers would be done in a "fair and balanced" way. She did not answer directly when asked whether borrowing might increase.