An anti-Brexit pressure group has launched its formal campaign for a second EU referendum, publishing its roadmap to delivering a "people's vote" in 2019.
Best For Britain is calling on MPs to force a referendum on the deal secured by Prime Minister Theresa May, with an option on the ballot paper of keeping the UK in the European Union.
The group, which is backed financially by billionaire George Soros, is planning a summer of campaign to build public support for a second vote.
Launching the roadmap in Westminster, Best For Britain chief executive Eloise Todd said: "A people's vote will be held before the end of March 2019. We believe this is the right thing to do so that everyone's voice can be heard.
"But this cannot be a debate fought out solely within the walls of Westminster. We'll be talking to people on the doorstep about how Brexit is affecting them."
---
Read more:
Irish border concerns 'pure millennium bug stuff' - Johnson
---
She added: "For too long we've been asked to swallow the lie that the votes of 17 million people - with their individual histories, experiences, and ideas - gave May a clear mandate to deliver whatever Brexit she can fashion, no matter how different that is from its original conception or how damaging it might prove to be.
"But I say to everybody out there: don't let them force feed you such nonsense. However you voted, you deserve to know there is a deal on offer that the Government is intent on burying."
Under Best For Britain's plans, a second referendum would be secured by an amendment to the Government's Withdrawal Agreement and Implementation Bill (WAIB), due in the House of Commons in the autumn.
If backed by a majority of MPs, the proposed amendment would commit the Government to holding a vote before the formal date of Brexit on March 29 2019, with the UK's withdrawal automatically halted if voters reject Mrs May's plan.
In an open letter to voters, Best For Britain warned that there was a danger of the political establishment "sleepwalking the country over the Brexit finish line" in March without any clarity over whether the deal will be good for the UK.
The group said: "After March 29 2019, our option to stay in will disappear.
"It is only right that the people get to decide whether to forfeit our current deal after having the opportunity to compare it to the Brexit deal. "It's simple: may the best deal win."
Best of Britain chairman Lord Malloch-Brown cut short a phone interview after clashing with TalkRadio host Julia Hartley-Brewer when she challenged his claim that EU doctors and nurses were no longer coming to work in the NHS because of Brexit.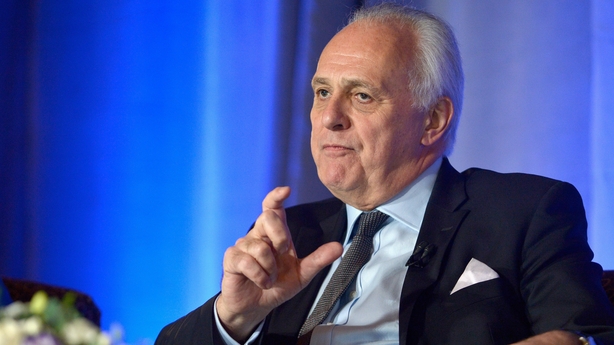 Lord Malloch-Brown told the Brexit-backing broadcaster that she was "a polemicist, not a journalist", earning the retort from Ms Hartley-Brewer: "You may not think I'm a journalist. I don't think you're a democrat."
Abruptly ending the call, the peer replied: "With that Julia, a pleasure to talk to you. Thank you very much."