With a year to go before the UK leaves the European Union, who are the key people in the Brexit process, and what are they saying?
Theresa May
"It was with reluctance that I decided the country needs this election, but it is with strong conviction that I say it is necessary to secure the strong and stable leadership the country needs to see us through Brexit and beyond."
One of the most remarkable things about the British Conservative leader is that she is still prime minister, almost a year after her decision to call a general election delivered an own goal, destroying her majority, and handing the balance of power to the DUP.
While being accused by Brexiteers of abandoning red line after red line on everything from fishing rights to the final financial settlement, she has managed to hold her deeply fractious party together - just.
Her biggest challenge remains getting a deal - which all sides can live with - on a border on the island of Ireland because failure to deliver on that could well scupper the whole withdrawal deal.
David Davis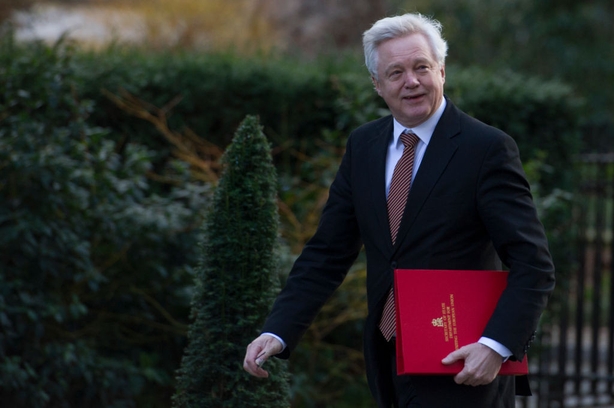 The Secretary of State for Exiting the European Union was raised on a council estate, studied molecular biology in England, then business at Harvard before entering politics and rising to the post of Europe Minister in John Major's government.
Cutting an often bluff and breezy figure in interviews, Mr Davis has always presented the optimistic "can do" face of Brexit, even when staring at the most daunting obstacles to an orderly withdrawal, such as the highly complex issues surrounding the border.
"They fear that Brexit could lead to an Anglo-Saxon race to the bottom. With Britain plunged into a Mad Max-style world borrowed from dystopian fiction. These fears about a race to the bottom are based on nothing, not history, not intention, nor interest."
Boris Johnson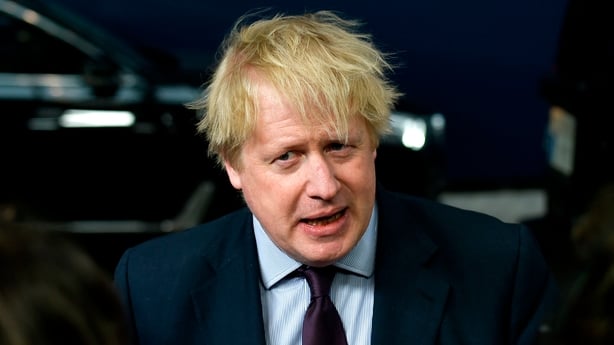 Boris Johnson hedged, hummed and hahhed before finally coming out and leading the Brexit charge, only to spectacularly lose his bid to lead the Tory party.
With his mop of untidy blond hair, and his reputation for bluster, theatrics and headline-stealing antics, the British Foreign Secretary is a formidable - and often entertaining - presence.
"..there's no need for a hard border, excessive checks at the frontier between Northern Ireland and the Republic...there's no border between Islington or Camden and Westminster... when I was mayor of London we anaesthetically and invisibly took hundreds of millions of pounds from the accounts of people travelling between those two boroughs without any need for border checks whatever."
Jacob Rees-Mogg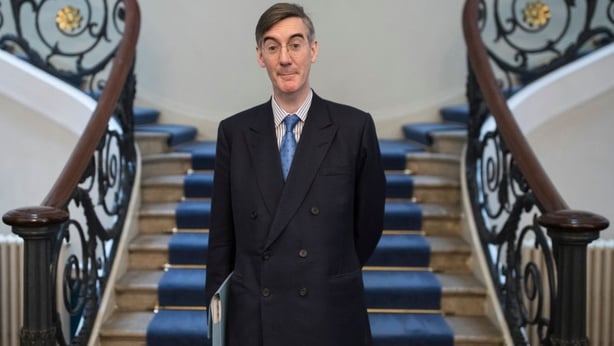 Dubbed the Honourable Member for the 18th Century, Mr Rees-Mogg is making a play for the Brexiteer heartland of the Tories, and is tipped as a possible successor to Theresa May.
He has angered party colleagues by condemning both same-sex marrriage, and abortion in all circumstances (including in cases of incest and rape).
He recently slammed "cave dwellers" who want the UK to stay in the EU, which he has said might prompt him to retreat to a Trappist monastery in Leicestershire.
"On the second referendum, we would win by miles. We wouldn't win on Brexit, we would win on a completely different argument - we would win on democracy."
Arlene Foster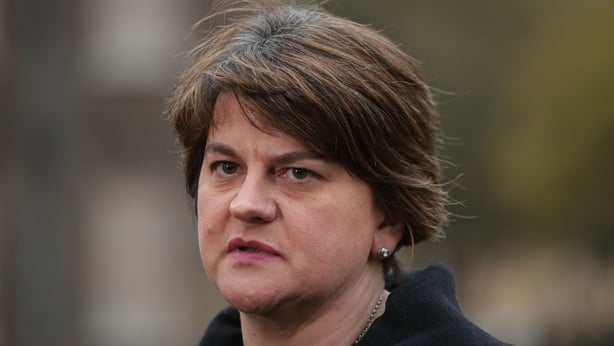 "I think we are now entering a new era of an even stronger United Kingdom. I am very much looking forward to working with our colleagues in our national government to build a very strong, outward-looking UK."
DUP leader ince 2015, Arlene Foster - together with Sinn Féin - oversaw the collapse of the Northern Executive at Stormont which has yet to be resuscitated.
But in Westminster, DUP representatives have proved critical.
The DUP leader agreed to support the British government after playing hardball in talks, securing a financial deal for Northern Ireland, and proceeding to use her party's leverage in the House of Commons to try to ensure any new border in the wake of Brexit does not appear in the Irish Sea.
Michel Barnier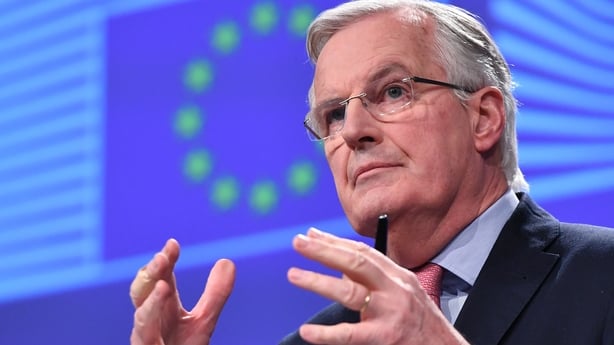 The calm, urbane Frenchman is the European Chief Negotiator for the UK Exiting the EU.
With a reputation as an effective diplomatic operator, the 67-year-old former foreign minister secured the Winter Olympics for his native Alpine region in the southeast of France in 1992.
For the British tabloids, he is the archetypal Brussels bureaucrat, making it clear he sees his job as preserving the EU's integrity, not doing the UK any favours.
Hotly tipped to succeed his boss, Jean-Claude Juncker.
"I'll say it clearly: there's no spirit of revenge, no punishment, no naivety either."
Jean-Claude Juncker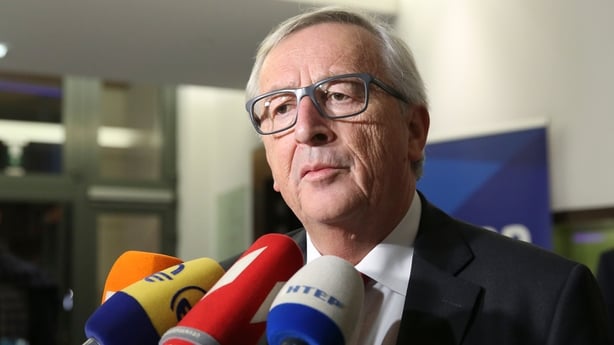 Michel Barnier's boss and a former PM of Luxembourg, Jean-Claude Juncker is President of the European Commission.
Mr Juncker has warned the UK that it will regret Brexit, and said he hopes they will apply to rejoin the bloc once they've come to their senses.
It's hard not to conclude he delights in his unrivalled ability to irritate Brexiteers, who like to compile his most provocative quotes.
"If you are sitting in the bar and you are ordering 28 beers and then suddenly some of your colleagues [are leaving without] paying, that is not feasible. They have to pay. They have to pay."
Guy Verhofstadt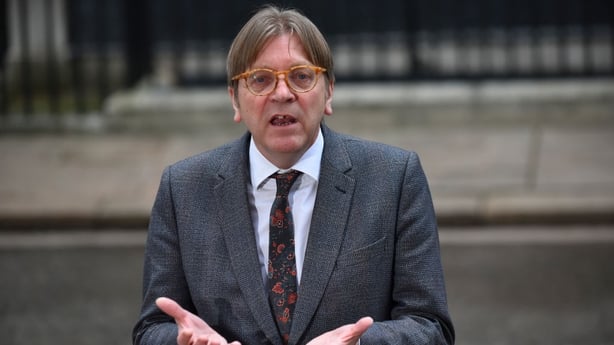 A former Belgian prime minister, Mr Verhofstadt is the European Parliament's representative in the Brexit negotiations.
"Theresa May needed to move beyond vague aspirations, we can only hope that serious proposals have been put in the post....While I welcome the call for a deep and special partnership, this cannot be achieved by putting a few extra cherries on the Brexit cake."
He was furious when Mr Juncker congratulated Vladimir Putin on his re-election, lamenting that the West has "rolled over" far too often while "the Russian bear mauls it".
He unexpectedly gained some friends in London with the relative popularity of the European Parliament's Brexit proposals over the Commission's.
Donald Tusk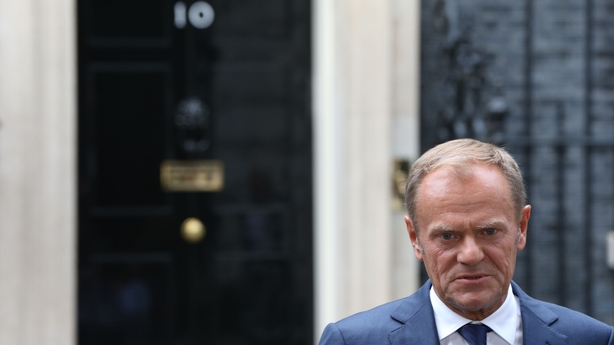 The quietly-spoken, but firm, European Council President has made it clear that while he brands Brexit a "lose-lose" scenario, his priority in what he sees as a tragedy is keeping up the united front of the EU27 as he seeks to reinforce the union.
The former Polish prime minister has often used apparent references to songs to impart his unhappiness at what is happening, as when he tweeted in December: "We all know breaking up is hard, but breaking up and building a new relationship is harder."
Mr Tusk looked to John Lennon for inspiration when he revealed what he told friends when asked if he thought Brexit could be reversed.
"I told them that in fact, the European Union was built on dreams that seemed impossible to achieve. So who knows? You may say that I'm a dreamer but I'm not the only one."
Leo Varadkar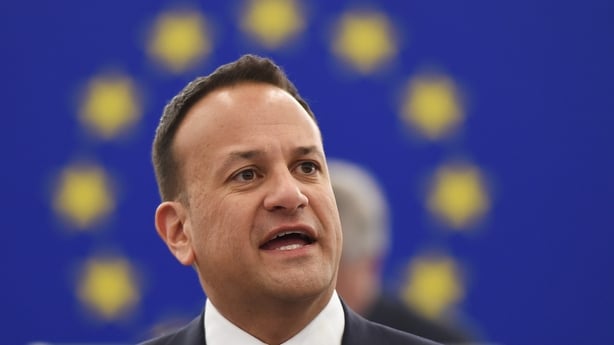 Mr Varadkar was in Paris to congratulate French President Emmanuel Macron on his victory (the two men are a year apart in age), and shortly afterwards inherited the mantle of Taoiseach when he won the Fine Gael leadership contest.
He also inherited the challenge of Brexit - and protecting Ireland's interests within the tortuous EU-UK negotiations could well be the most daunting political task he will ever face.
"The UK has decided to leave the EU. The best way we can get a good outcome for Ireland is to make sure that we have an agreement that keeps the UK as close to the EU as possible."
Simon Coveney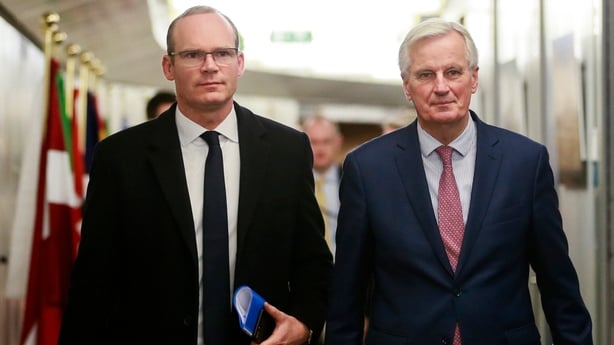 The Minister for Foreign Affairs has been very busy with Brexit-related business since his appointment almost a year ago (just before Christmas he was also appointed Tánaiste).
He has warned that he will have to "ask some serious questions" if significant progress on an Irish backstop - or guarantee that there will be no hard border even if Britain leaves the customs union - is not made by June.
"The other key strategic objective for us is to ensure that the outcome of Brexit does not in any way undermine the hard won gains of the peace process, as exemplified by the Good Friday Agreement."
Behind the scenes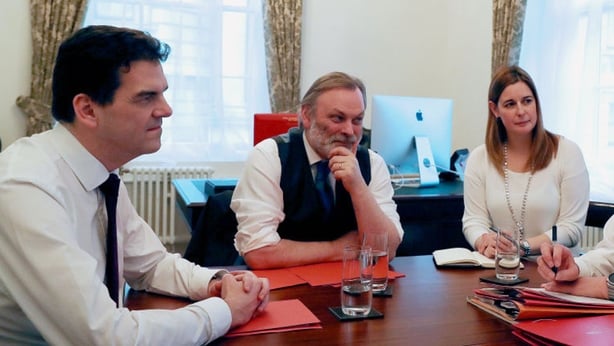 Olly Robbins
Never heard of him? Be assured that's because this civil servant - who has been referred to as the "real Brexit secretary" - wants it that way.
The UK's chief Brexit negotiator is Theresa May's right-hand man, and has been mentioned as a possible point man in trade talks with the EU post-Brexit.
Mr Robbins went straight from Oxford to the Treasury, and by the age of 31 was Tony Blair's principal private secretary.
He is at the Brexit coalface, doing heavy lifting, eschewing publicity, his team working closely with David Davis's.
The two men are far from close, with Mr Davis reportedly opening meetings by welcoming attendees to the "Olly Robbins Peoples' Soviet".
Sabine Weyand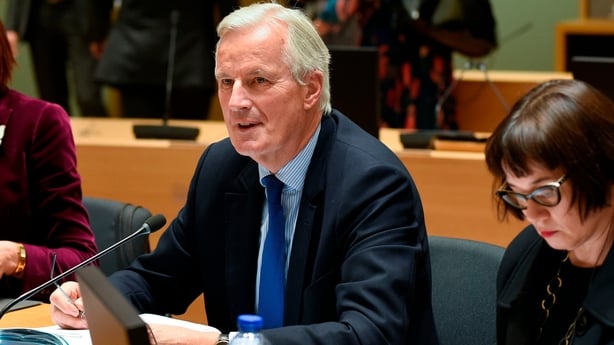 Michel Barnier's second-in-command was appointed after more than two decades as a commission problem-solver where she played key roles in developing the EU's climate policies, and also briefed leaders for G7/G8 summits.
Like Mr Robbins, this German trade expert is an Oxbridge graduate and a career civil servant.
While Mr Robbins only worked in the UK civil service, she's only ever worked in EU institutions.
Both keep deliberately low profiles.