The EU Commissioner for Agriculture and Rural Affairs Phil Hogan has said he is very "disappointed" with the pace of the Brexit negotiations and the content of those negotiations in Brussels last week.
Speaking on RTÉ's CountryWide programme this morning, Mr Hogan said that it seems that the UK still has to come to terms with their negotiating mandate.
Mr Hogan said: "And this is happening at a time when the clock is ticking, as Mr [chief Brexit negotiator for the European Commission Michel] Barnier has said. It's four months since Article 50 was triggered."
Mr Hogan also said that it beggars belief to see the type of inconsistency and lack of co-ordination at the moment from the UK side.
Yesterday, Taoiseach Leo Varadkar said the Government does not want any sort of economic border on the island of Ireland after Brexit.
Mr Varadkar said if Britain wants to put forward technological solutions that is up to them, but the Government would not do that work for them.
In what is the most hard-hitting response yet from the Taoiseach on the issue of the border, he said the Government was not going to design a border for the Brexiteers.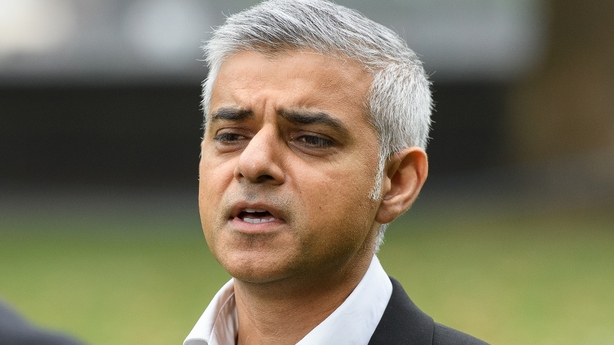 Meanwhile in the UK, the Brexit referendum result could be "trumped" if Labour used its next general election manifesto to commit to not leaving the EU, or holding a second referendum on withdrawal, London mayor Sadiq Khan (above) has said.
In a pointed intervention after days of conflicting signals on Brexit from senior Labour figures, Mr Khan insisted he was an "optimist" about the chances of the UK staying in the EU.
Mr Khan said Labour needed to be clear on its stance, telling the Guardian: "For it to have credibility with the British public, there would have to be a Labour manifesto offer, because the public would say, not unreasonably, 'Hold on a sec, we voted to leave and you're now sticking two fingers up at us'.
"You'd have to spell out, in black and white, what we'd do if we won the general election.
"What could trump the referendum result is us having a manifesto offer saying we would not leave the EU, or we would have a second referendum."
Labour has been accused of facing in different directions over Brexit after leader Jeremy Corbyn insisted the party wanted the UK to leave the EU single market, before shadow Brexit secretary Keir Starmer said nothing was off the table.
Mr Khan's remarks came after Chancellor Philip Hammond said a post-Brexit transitional arrangement could last for three years after the UK's planned withdrawal in March 2019.
Mr Hammond said "many things will look similar" on the first day after leaving the bloc.
Sources close to Foreign Secretary Boris Johnson said he was working closely with Mr Hammond to take the UK out of the EU.