EU Brexit negotiator Michel Barnier has warned Britain that time is running out for talks afterforeign minister Boris Johnson said the bloc could "go whistle" for the divorce bill.
"I am not hearing any whistling, just the clock ticking," Mr Barnier told a news conference when asked about Mr Johnson's comments on the money the European Union expects Britain to pay when withdrawing.
Mr Barnier urged Britain to send Brussels its negotiating position on key issues ahead of the second round of formal Brexit talks with his British counterpart David Davis, which start Monday in Brussels.
Michel Barnier warns Britain that time is running out for Brexit talks pic.twitter.com/MYbT2JSNlA

— RTÉ News (@rtenews) July 12, 2017
He added that Britain had to finally admit that it needed to foot the bill for its departure, estimated by EU officials at around €100 billion.
"On the single financial settlement, it is essential that the UK recognise the existence of financial obligations which are simply a result of the period in which they were members of the EU," he said.
Only then could the EU and Britain work on the "methodology" of how that bill would be worked out.
The first phase of the Brexit talks are focusing on divorce issues - the divorce bill, the rights of EU citizens living in the UK and vice versa, and the border in Northern Ireland.
The EU says it will only start discussing future relations with the UK, including a possible trade deal, after "sufficient progress" has been made on those topics.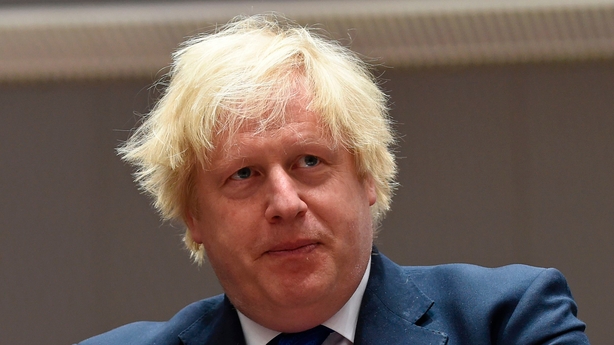 But the exit bill has been a major source of contention, with Mr Johnson saying it was excessive in a speech to parliament on Monday.
"I think that the sums that I have seen that they propose to demand from this country seem to me to be extortionate and I think 'to go whistle' is an entirely appropriate expression."