Minister for Foreign Affairs Simon Coveney says he has been left in no doubt that Ireland's interests are the European Union's interests in Brexit negotiations.
Mr Coveney has said Ireland will not approve of any deal on Brexit unless it guarantees the full protection of the Good Friday Agreement and the peace process.
Speaking after his first meeting with the EU's chief Brexit negotiator, Michel Barnier, since being appointed to his new role, Mr Coveney said Ireland's unique circumstances are well understood in Brussels.
Mr Coveney said it was clear from the pair's discussions that Ireland remains a key EU priority in talks that started this week on the UK's pull-out from the bloc.
"For the EU27's part, we have set out our position plainly and in this position there is a strong acknowledgement of Ireland's unique concerns and priorities, including on: protecting both the Good Friday Agreement in all its parts and the gains of the peace process; avoiding a hard border on the island of Ireland and; maintaining the Common Travel Area," he said.
"In short, there is no doubt that Ireland's interests are the EU's interests."
In Luxemburg today at the Gen. Aff. Council #GAC for an exchange on Brexit negotiations. Happy to meet w Irish foreign min. @simoncoveney pic.twitter.com/bc3FRhMIWi

— Michel Barnier (@MichelBarnier) June 20, 2017
Mr Coveney stressed Ireland wanted to see the closest possible future relationship between the EU and the UK to minimise the impact on Ireland's trade and economy.
Mr Barnier has promised to deal with negotiations on the UK's withdrawal in a "constructive" way and said he believed a "fair" deal was possible for both sides and "far better" than the prospect of the UK leaving without an agreement.
Mr Barnier was speaking at the end of the first day of negotiations in Brussels with Brexit Secretary David Davis, who said he was "optimistic" of reaching a good deal.
Mr Davis said British Prime Minister Theresa May would brief fellow EU leaders at a summit on Thursday on the UK's approach to the rights of expatriate citizens, which will be set out in detail in a paper.
New UK-EU regulatory process needed after Brexit - Hammond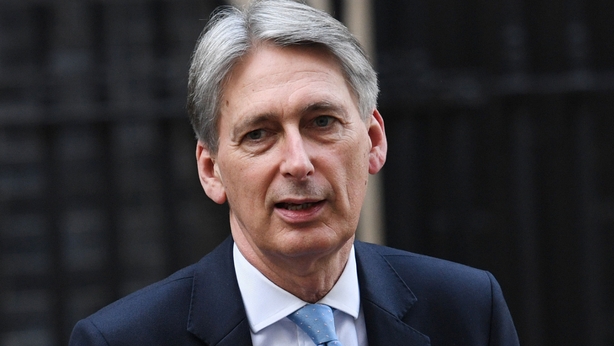 British Chancellor of the Excehquer Philip Hammond, meanwhile, has said that a new system is needed for allowing British and European Union banks to do business with each other after Brexit to avoid splitting markets.
Britain's departure from the EU raises the prospect of an abrupt cut in cross-border links without a new trade deal.
"Fragmentation of financial services would result in poorer quality, higher priced products for everyone concerned," Mr Hammond told a financial audience in London.
At present, banks and insurers in London serve the EU market from a single base, but this "passporting" is set to end after Brexit without new arrangements.
"First, we will need a new process for establishing regulatory requirements for cross-border business between the UK and EU. It must be evidence-based, symmetrical, and transparent. And it must reflect international standards," Mr Hammond said.
"Second, cooperation arrangements must be reciprocal,reliable, and prioritise financial stability. Crucially they must enable timely and coordinated risk management on both sides.
"Third, these arrangements must be permanent and reliable for the businesses regulated under these regimes," he said.