A very strong case can be made that we have underestimated the impact Brexit is already having, and will continue to have, on this country, writes Agriculture and Environment Correspondent George Lee.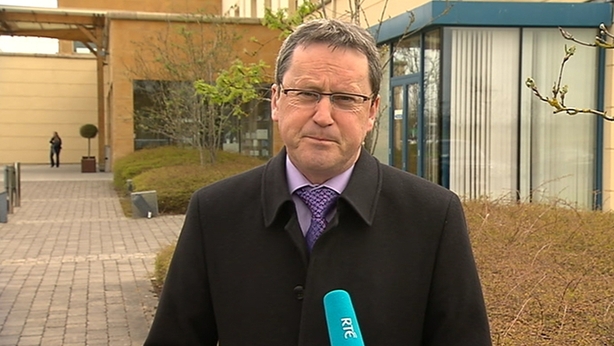 Barely six months after the British voted to leave the EU, the evidence is stacking up and Britain's decision to pull out is proving far more costly to Ireland than people were led to believe.
The 2017 Review and Outlook from Bord Bia -  the State agency responsible for promoting Ireland's food and drink sales abroad - makes that abundantly clear.
And on that score Bord Bia deserves much credit for being prepared to nail its colours to the mast. They are the first State agency to do the necessary calculations to give people a better feel for what has actually been going on.
According to Bord Bia's figures, a total of €570 million of potential exports to the UK were lost last year due to the collapse in the value of sterling caused by the Brexit vote. That is just the potential exports lost in one sector alone.
It doesn't include other parts of the economy like machinery and equipment, chemicals and mineral products, basic and fabricated metal products, transport equipment, or manufacturing - all of which would have been equally affected by the same loss of competitiveness caused by the weaker sterling. Nor does it include service exports, which no doubt have been badly affected too.
Brexit hasn't even happened yet - there have been no border posts imposed, no custom posts, no tariffs, no new structures of any sort like that. There have been no new rules, no new bureaucracy, no new red tape of any kind.
All that has been imposed is uncertainty. And that uncertainty - all on its own - has cost just one sector of our small economy  €570 million in potential export sales in a very short period of time.
Imagine, for instance, how much that same uncertainty must already have cost, say, retailers here. Because they too have suffered some very significant leakage as Irish consumers swarmed to Amazon and other internet websites to cash in on cheap sterling since last June.
That is exactly the kind of effect Bord Bia is highlighting, just in a different sector - hundreds of millions more of potential Irish retail sales lost to the UK.
Parcel Motel is the innovative and highly successful Irish parcel delivery business that enables people here to avail of low post and package delivery rates offered by British internet sites.
One operative who works for them told me Parcel Motel's delivery business was up over 80% this winter compared with last year. That was due to Irish consumers spending like crazy on Amazon and other British based websites at Christmas rather than spending in shops at home.
Consumers have saved a fortune into the bargain without having to leave their armchairs.
But Irish retailers have lost. Less VAT was collected. More money and jobs have leaked out of our economy. 
Add to that thousands and thousands of cars that were driven over the border by shoppers traveling to Newry, Belfast and Derry in Northern Ireland over Christmas.
What State organisation will be brave enough to put a figure on the losses to the Irish retail sector so far from all of that. And there is no doubt it is all Brexit related.
One shudders to think of the lost trading opportunities since the Brexit referendum in every other sector of the Irish economy. Even in the television sector, for example, revenues were severely hit by the fallout of the UK vote as advertising decision makers in London froze in the face of the uncertainty that resulted.
There cannot be many sectors (if any) that have escaped some significantly negative direct or indirect consequences. Any yet the Brexit process, and the negotiations necessary, have not officially started yet.
Farmers, for example, say Brexit has already cost them €150 million in price cuts, particularly for beef, because of the sterling weakness.
IFA President Joe Healy points to a potential drop of €100 per head on prime beef cattle last autumn with knock effects for store cattle and weanling producers.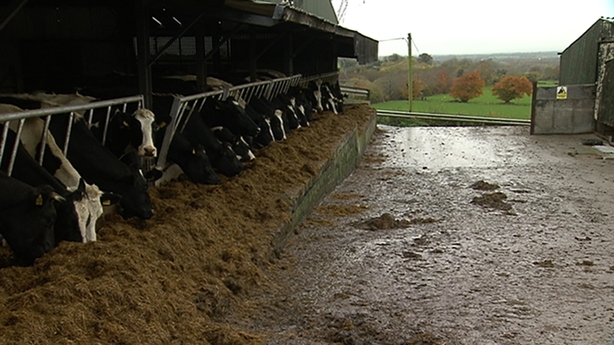 He says Brexit has cost just a few mushroom growers €15 million, in many cases wiping out their entire margins. Outcomes like that have a knock on effects in every town and village due to the rural economy's heavy dependence on food and drink exports.
Elsewhere, "Food and Drink Industry Ireland", which is the IBEC group representing the sector, says jobs have already been hit in the companies they represent and that those problems have the potential to get a lot worse.
There has been quite a lot of focus from official organisations and others here on trying to tease out the impact that Brexit might eventually have on the Irish economy.
The ESRI published a so-called "scoping" exercise last November.
Teagasc, the State agriculture and food agency, also gave it a bash a few months earlier. They came out with an estimate of between €200 and €900 million a year in losses for the agricultural and food sector alone under certain fairly tame assumptions, and a lot more in the case of a hard Brexit.
Not knowing whether the British were likely to opt for a hard or a soft Brexit approach was a big problem for both of these reports. On that front, the recent signals emanating from Downing Street in London suggesting that the British government is preparing for a "harder" Brexit option than previously expected are deeply worrying.
This harder Brexit option (we are led to believe) involves a preference in Whitehall for Britain to leave the Single Market and also to leave the EU Customs Union. The implications of that, and the additional sterling weakness that it will prompt, are only going to aggravate the losses we are already suffering, and deepen the damage that will be inflicted.
We do not need to wait the two years for Britain to negotiate its EU exit to know some of the consequences. We are already seeing them every day in many trading sectors, and we are feeling the knock-on effects.
Brexit will be an a economic disaster of sorts for Ireland. In fact it already is.
Ireland is a small open economy. We are heavily dependent and, economically, highly interconnected with our larger neighbour.
If the evidence - and the losses already calculated in our food and drink sector are extrapolated into other sectors of our economy - then Brexit has surely already set back us substantially more than a billion euro in potential exports, and jobs, and investments over the past six months alone.
A harder Brexit will unfortunately mean the losses in potential and the damage to our small open economy are just going to grow and grow.