The retail industry in Ireland has undergone some dramatic transformations in recent years and following the impact of the pandemic, it seems bigger changes could be yet to come.
The retail sector employs over 280,000 people across Ireland, making it the largest private sector in the country.
Arnold Dillon, Director of Retail Ireland, spoke to Boost My Business about the future of retail in terms of competition between traditional retailers and online shops, innovation in technology and the importance of face-to-face experiences for customers.
The influence of the internet isn't a new phenomenon for the retail industry, however, the last year has led to an "acceleration in online trends", as Mr Dillon explained, with more of us doing most of our shopping from our devices.
"Many retailers would have been planning for an increase in online sales but we've seen some of those trends they would have expected to happen maybe over a five-year period happen in a year and a half," he said.
Over the past 18 months, established retailers have had to undergo rapid changes in how they organise their business and how they operate as they face fresh competition from new entrants into the market.
"We've seen many of those retailers put significant investment into their online platforms and also into the skills and training of their staff," he said.
While the last year has thrown up some curveballs for the industry, there are a lot of positives to be gleaned from businesses learning to diversify in the face of adversity.
Mr Dillon revealed more money is being spent locally, with a 15-20% drop in spending with non-domestic retailers leading to higher sales for local retailers.
Of course, Brexit has had an undeniable impact on the industry, with delays to goods moving in and out of the UK since January, but Irish businesses are rising to the challenge and it has also resulted in unexpected benefits for local suppliers.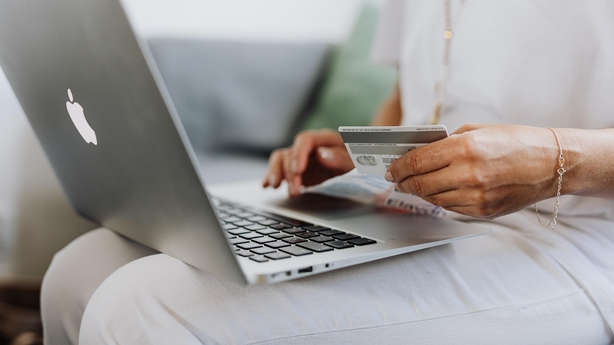 With Brexit having prompted a "significant realignment of supply chains" across the Irish Sea, some retailers have "looked to Irish suppliers rather than UK suppliers to avoid trade barriers".
For physical shops, customer experience will continue to be a top priority, as Mr Dillon explained: "There will be a massive focus on customer experience in-store that will include the experience with staff but also the visual and physical experience of being in the shop."
"Customers do still greatly value that face-to-face experience and the customer service they can get from being in a shop and talking to sales assistants and experts," Mr Dillon said.
He suggests companies will focus on developing "omnichannel" offerings in future - both online and in-store, as he made reference to online retailers showing an interest in expanding into physical store spaces.
In terms of what retailers are focusing on for the future, utilising new technology, and data to understand customer needs and enhance the speed and efficiency at which they operate are key priorities.
Mr Dillon said: "Retailers are putting a lot of focus on improving their logistics as there is an expectation from customers to have a very fluid experience of being able to order goods online or for collection in-store, in an incredibly seamless process."
With a focus on customer service becoming more important than ever for businesses, Vodafone recently launched its new flagship experiential store on Henry Street in Dublin.
The new store offers customers the chance to test and experience a connected life and home with space to test products and services powered by Vodafone's Mobile Network and Gigabit Broadband.
Connectivity will also play a role in what we experience on shop floors, through visuals, interaction and engagement with customers from the minute they step through the door. This is also at the heart of the customer experience in the new Vodafone store, via a combination of immersive and interactive tools, and a one-to-one consultation service.
Augmented Reality (AR) has already started playing a big role in how we shop, particularly online, and that influence is set to become even more prominent.
Roísín Woods, E-Learning and Communications Manager at Retail Ireland, explained: "In categories like beauty where the traditional try and test method or demonstrations has changed significantly in the last 18 months, augmented reality is definitely going to come more to the fore."
"You're seeing a lot of global retailers integrating that into their mobile or online strategy - how people can try and test products using augmented reality."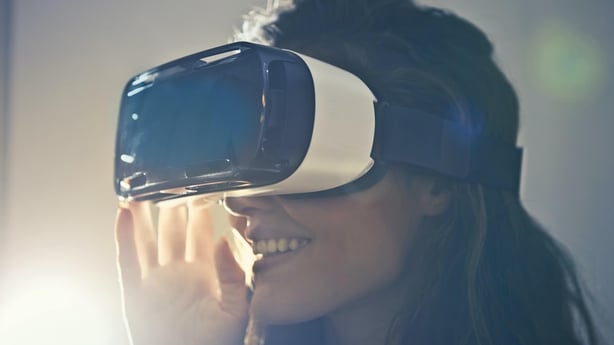 "Another big thing retailers are talking about is Artificial Intelligence (AI) and how to leverage that in their organisation and break down the silos between information points from supply chain right through to customer service," she added.
AI already plays an important role in logistics for retailers with the use of automated robotics becoming the norm in operations, while the use of blockchain technology is also becoming more prevalent in relation to the growing desire for transparency when it comes to product origins.
Speaking about the influence of the pandemic on how retailers utilise technology and the internet, Ms Woods said: "It has accelerated it immensely, for smaller retailers in particular, who had been putting off their digital strategy or getting online, it's accelerated it to the point where it's a necessity to survive."
"The online world moves at such a fast pace so your business operations need to move at the same pace or you could quickly become outdated," she stated.
The influence of the internet on the retail industry cannot be underestimated, and that influence is set to grow in the coming months as a result of the pandemic.
Ms Woods explained: "If we were to look forward to Christmas and Black Friday, I think it's going to be unprecedented this year because customer confidence online has grown so much over the last 18 months."
As for how traditional shops will survive, she noted that the pandemic has revealed a lot about what people want from in-store experiences.
"When shops reopened people went back into the bricks and mortar businesses for the experience, for the connections, for people - they crave that connectedness. People will always crave that connection with other humans and that is something retail will fulfil," she said.
It seems that a blend of human connection and interaction along with more immersive experiences will become the blueprint for all retail outlets in the future. For example, Vodafone's new experiential store on Henry Street in Dublin hosts a Technology Gallery area allowing customers to explore the latest IoT (Internet of Things) products and innovation, Connected Home Eco-Systems and their extensive range of products.
Customers also have the opportunity to engage with experts in private consultations for advice and support on everything from personal and family connectivity needs to business technology requirements.
Reliable connectivity is essential to the future of retail. As Ireland's best mobile network and largest fibre footprint provider, Vodafone is 100% committed to keeping your business connected with your customers in these challenging times.
For all business mobile and business broadband enquiries visit Vodafone Business.