With most of us having worked remotely for the past year it can be hard to replicate that office feeling at home.
One thing we may struggle with is keeping ourselves motivated and focused throughout the workday with distractions around that you wouldn't have to consider in an office environment.
Boost My Business spoke to Productivity Wellness Consultant Moira Dunne from Beproductive.ie about learning to separate our home life from our work and how to stay productive during the day while working remotely, particularly during the summer months when we'd all love to be outside enjoying the sunshine.
Distraction can be a huge roadblock when it comes to staying on schedule with work. Moira's advice is to set out achievable goals for yourself every week.
She said: "Have clear priorities set out and do that on a weekly basis and then each day say: 'Okay, what do I need to get done today.' If you're really clear in the priorities, you're less likely to get distracted by new things that crop up that maybe aren't as important."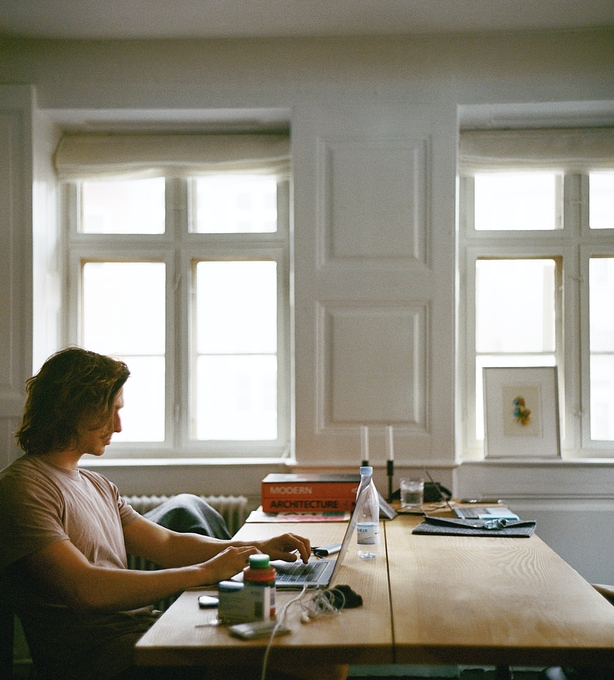 As for finding the balance between your work life and home life in the one space, Moira says separation is key.
"If you have a separate space that you can go into that's fantastic because you can shut the door on home life and go into a spare bedroom or a home office and work. Not everybody has that, so my advice is as much as possible, put [work] devices out of sight in the evenings," she said.
"I think you have to look at it as your workplace within your home and you have to view it with the same kind of structure as you would an office," she added.
When it comes to focusing on the tasks at hand, Moira suggests the best way to get into work mode each day is to keep yourself in a routine as much as possible by starting work at the same time each day or even having a 'mini commute' by going for a quick walk before work.
Another useful tool to stay focused during the workday, according to Moira, is using the scheduling technique known as 'time blocking'.
She explained: "Instead of looking at your workday as a continuous stretch of time, actually breaking it down into blocks of time and saying: 'I'll aim to this during this block' and 'I'll aim to do that during the next one,' that helps to keep you focused."
The afternoon slump is a very real thing for those of us working remotely and Moira suggests examining on the link between productivity and energy levels to combat a drop in focus.
She said: "If you come out of a really busy meeting or come off an intense call, your focus is going to be low and that's really because your energy levels are low. For productivity, really a lot comes from keeping our energy levels high so we need to watch that throughout the day and see where it dips."
Taking a quick break away from your screen can help get over a slump and Moira also suggests being strategic about your time and how you spend it by matching tasks to your energy levels.
"Particularly during the summer if you've got kids around the house, I encourage people to leave low-level admin tasks to do when there's noise in the background because you only need maybe 50% of your concentration," she said.
"If you've got challenging, deep-thinking tasks to do, I would encourage people to do them when their focus is high and often that is first thing in the morning. Pay attention to when you can focus best and when you can't," she added.
As the saying goes - 'Failure to prepare is preparing to fail', which is why ensuring you have the best tools available to you while working remotely is vital.
"Particularly as we move towards hybrid working, I think it's a really good time to reset and look at your home setup," Moira said.
"Look at it as a long-term activity and ask yourself what can you do to get the best out of those days at home," she suggested.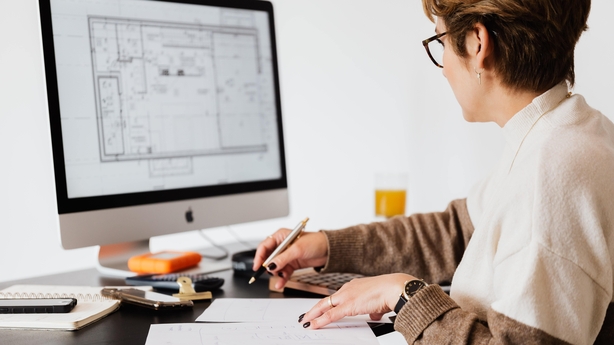 One way to help ensure greater connection with co-workers when working remotely is the Microsoft 365 suite of applications, which Vodafone now offers to businesses of all sizes.
Microsoft 365 helps teams to work in sync with co-workers and customers wherever they are in a way that's purpose-built for their business through creating and sharing Word documents, Excel spreadsheets and PowerPoint presentations and allowing access to emails, contacts and calendars across devices even when offline.
Having fast and reliable WiFi, a decent laptop with the right software, a good planner, a solid desk, the right screen height and an ergonomic chair will all benefit your workspace in the long run.
Along with one of the most reliable business broadband services on the market, Vodafone's Microsoft 365 solution brings together best-in-class productivity tools, security and device management to enable working securely from anywhere.
Reliable connectivity is essential to the productivity of your business. As Ireland's best mobile network and largest fibre footprint provide, Vodafone is 100% committed to keeping your business connected with your customers.
For more information on Microsoft 365 from Vodafone, visit Vodafone's easy-to-use, cloud app platform Vodafone Marketplace.