The future of work swept in faster than many of us could have ever imagined with the onset of Covid-19. 
The virus forced all but essential workers into their own homes to work and gave us the confidence that the remote model could work, because it had to. 
As we are facing into the light at the end of the tunnel one thing is glaringly obvious, the return to the office is never going to be the same.  
One of Ireland's leading telecommunications companies, Vodafone, have recently announced their return to the office will take on a hybrid model of 40:60.  HR Director James Magill said for many years, Vodafone has had a flexible working policy and has encouraged individual working patterns – so this model is an evolution of that.
"We'll see employees spending 60% of their time working remotely, and the other 40% of their time working together in teams in the office, when restrictions allow – this will only enhance our company culture and connection by giving our people the best of both worlds," says Magill. 
The shift comes after Vodafone Ireland surveyed their staff in a bid to find out what model they thought would work best and what concerns they might have.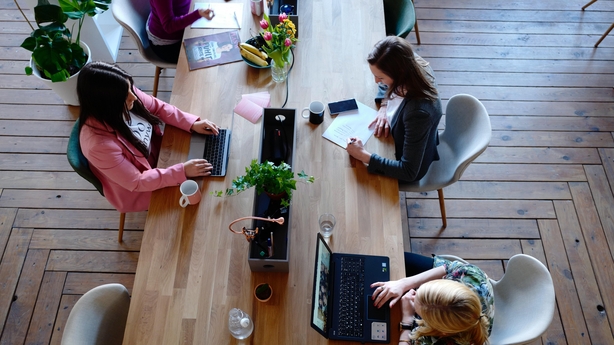 Vodafone employ 800 staff in their Leopardstown headquarters and nearly 3,000 staff nationwide. 
Magill explains that the move to remote working has seen employee interactions "go from being unplanned to planned, scheduled and visible in the calendar." This can have an impact on well-being and mental health, he points out: 
"We encourage our staff to prioritise their own wellbeing, particularly during this time where we are often balancing multiple personal and professional priorities. Our policy contains guidelines on disconnecting from work and the importance of wellbeing, particularly when working remotely."
"The guidelines also cover our use of communication and technology, such as our use of instant messaging, and some considerations on how we use our time spent in meetings. We've trained our leaders in supporting their teams with mental health challenges and will introduce that training throughout the workforce in the coming months," he explains. 
Asked what other future trends we might see in the work place, Magill said the traditional 5-day, 9am-5pm model will most likely be replaced.  
"We will see a change to the traditional 9-5, 5 days a week working model. Already we've seen countries taking brave steps to consider a four day working week and others will follow suit experimenting with new ways of working, that enable a better work life balance and drive employee engagement and productivity," he says.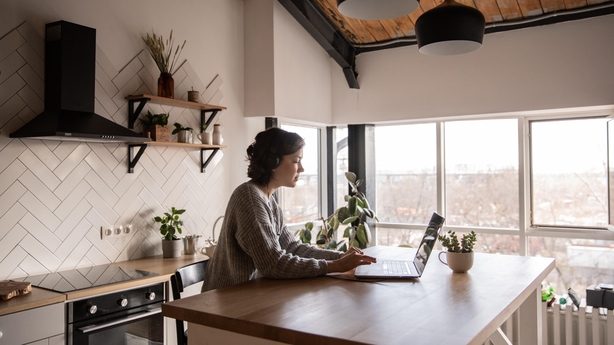 The concept of a four-day week has been grabbing attention as New Zealand, Germany and most recently Spain experiment with the shortening of the traditional working week. 
Four Day Week Ireland have been campaigning for the restructured working week to come to our shores, and as the director of the campaign Joe O'Connor explains, we could be trialing it here very soon.  
"Our priority at the moment is we're developing a pilot program in Ireland, which we're hoping to launch towards the end of this year or early next year," says O'Connor.  
Details of which they'll announce in May this year as they start to recruit companies into the pilot. 
The intention is to have a coordinated effort with other countries such as the US, New Zealand and some countries in Europe to launch pilots at the same time so they can see the winder impact the shorter working week could have. 
"It would allow us to have a larger sample size of different companies of different sizes in different sectors and to really test and see if the very positive results that we've seen in most of the case studies that we've seen internationally in recent years around productivity, wellbeing and carbon emissions, if they can be replicated in a larger trial," he explains.  
"We're also developing supports for businesses who agreed to participate. We're developing a training program led by business leaders who have successfully implemented before day a week, both here in Ireland and internationally," he adds. 
If the thought of cramming your already busy work schedule into less days and more hours makes you anxious, O'Connor explains while it won't suit all sectors, what the proposed future of work will look like. 
"We are talking about the 32-hour, four day a week with no loss of pay - working time reduction, and not just intensifying five days of work into four," he says. "It's about workers who are happier, more focused, more motivated and more energized, delivering the same outputs and the same productivity, if not more, and over four days, rather than five." 
"That's the kind of results we've seen in a lot of the trials internationally. It's about developing a model of work, which is not measured by the amount of time you spend in the office or the amount of time you spend at the desk. It's very much linked to your productivity," he adds.
For more information to get your business future ready, visit Vodafone Ireland.