Claire O'Mahony talks to two Irish SMEs about how they're building their sustainable businesses
Adopting a sustainable business strategy can take different forms. For some companies, this means bringing in greener practices while for others, sustainability is their business as they meet consumers' increasing demands for eco-friendly services and products. The importance and inevitability of going green aren't only because of the obvious benefits for the environment. Creating a greener future helps improve bottom lines, from savings on energy consumption overheads to enhancing a brand's reputation and attracting new customers who are increasingly aware of a company's eco-credentials.
Sustainability has become a deciding factor for diners in recent times and this is changing the way that some restaurants operate. At Sprezzatura, Camden Market, Dublin where the focus in on Italian dishes using the best of Irish produce, restaurateur Thom Lawson is at the forefront of providing an environmentally-friendly restaurant experience. Green initiatives here include the option of adding a tree to your bill to offset carbon emissions; tight controls around food waste; wine on tap; compostable napkins, toilet paper, and containers as well as no menus (a chalkboard is used instead) or bills issued (it's all digital).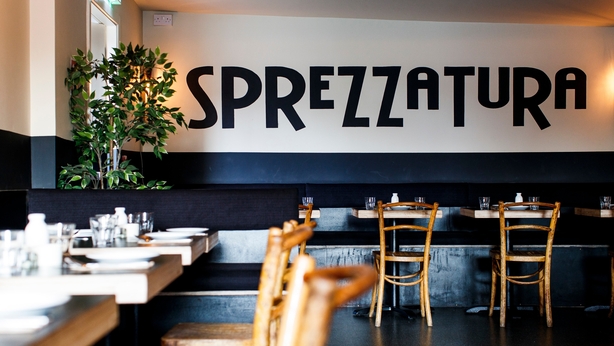 According to Lawson, customer education has been one of the biggest challenges.
"A lot of people don't know why you don't serve wine in bottles," he says. "Making sure our mission is clear and getting that message across to each and every customer, every time, was one of our biggest hurdles because not everybody has read about the restaurant or has been on the website."
The pandemic and subsequent closure of the restaurant saw Sprezzatura take a new direction with the launch of its Sona Box, a 5-meal delivery kit with ingredients and fresh herbs presented in compostable packaging and which is now set to remain a permanent fixture after the restaurant's reopening. Another challenge for Lawson has been sourcing the most eco-friendly container boxes for the takeaway service.

"It's a bit of a minefield," he says. "Some say certified compostable but then they require industrial composting and they're not naturally compostable so finding the right product is quite difficult."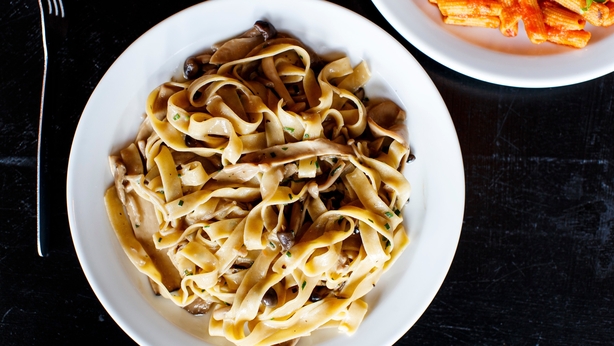 Lawson, who next plans to introduce beehives to Sprezzatura's rooftop and hopefully harvest honey, says the restaurant's journey towards sustainability has been slow and steady. "We didn't try and do everything at once. We started with the wine on tap and brought in small changes to make a bit of a difference. We try not to shout about it too much."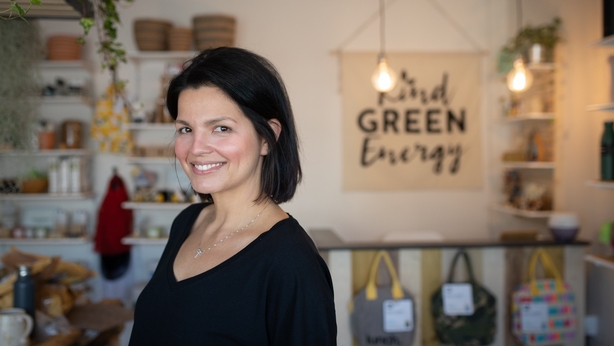 For Pat Kane, sustainability is at the heart of everything her business does. The former Director of Consumer Experience at Paddy Power Betfair, turned ME eco-consultant, launched online minimal waste lifestyle store Reuzi in 2018, followed by the opening of a bricks-and-mortar shop in Foxrock, Dublin in August of last year. She says that consumer appetite for eco-friendly goods has grown exponentially since the site went live.
"The increase has increased dramatically over the last two years. It's incredible."
Reuzi, which has a staff of three, also works with businesses to demonstrate how they can embed sustainability across their operations, as well as individuals, providing one-on-one consultations and offering sustainable solutions for the home.

"We have a bunch of processes in place to make sure we're not only selling sustainable products but that we're living and breathing it as well," she says of Reuzi's ethos. This starts with the company's suppliers, who must fill out a questionnaire about their practices, from how the product is manufactured to how it's going to be shipped, before they will be considered for the shop's portfolio.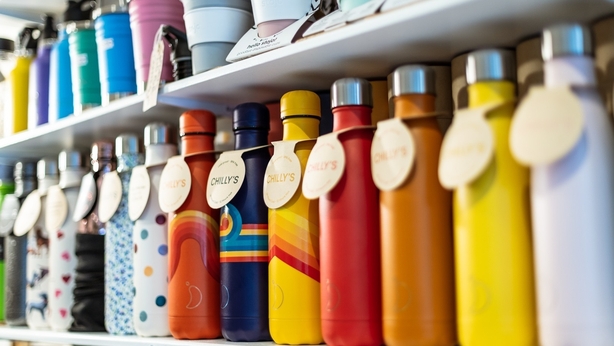 Local suppliers are also prioritised, with Kane estimating that 90+pc of the products in Reuzi's 'personal care' section is designed, manufactured and tested in Ireland. In situations where she cannot find a manufacturer in Ireland, she supports an Irish importer. "People need to realise that sustainability is about reuse, recycle, reduce, but it's also about the people – who do we buy from and are we supporting our local businesses?" The company's internal practises are also sustainable which means 100pc renewable energy is used in store and the operation is plastic free.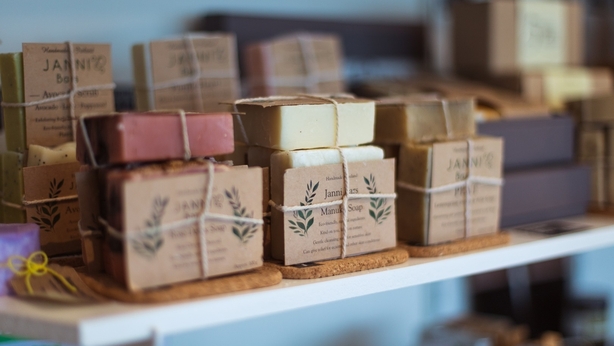 Receipts are emailed and not printed, while online purchases are dispatched in post-consumer boxes, or boxes that have had a previous life sourced from suppliers, neighbours and friends. Kane's advice to the businesses that she advises on how to become greener, and which is something that all SMEs can take on board, is always that it's not going to be an overnight job.

"Start small and look at three to five areas where things can get better and look for areas that are a quick win because this way you'll motivate your staff and obviously your shareholders will be delighted," she says. "You need to measure results. Energy consumption is always part of that audit, so monitor that and make a few changes as to how you do things like unplugging computers, kettle and dishwashers. This may seem small but they will add up."