The International Committee of the Red Cross has said that it has pulled 71 of its international staff from Yemen over rising security threats.
"While the Yemen delegation has received numerous threats in the past, we cannot now accept additional risk less than two months after a gunman killed a staff member," the organisation said.
The statement referred to the killing of a Lebanese employee in Yemen's southern city of Taez in April.
"The security of our staff, who are being intimidated by parties to the conflict, is a non-negotiable prerequisite for our presence and work in Yemen," it added.
The ICRC said that the decision would lead to the "crippling" of its life-saving work in the war-ravaged country, which includes emergency medical work and food assistance.
"Our current activities have been blocked, threatened and directly targeted in recent weeks, and we see a vigorous attempt to instrumentalise our organisation as a pawn in the conflict," the statement further said.
The ICRC is known for its unrelenting commitment to neutrality, seeking to engage all parties to armed conflicts including extremists like the Islamic State group while carrying out humanitarian work.
Those withdrawn from Yemen represent more than half of the ICRC's international staff in the country and one fifth of its total staff, spokeswoman Marie Claire Feghali said.
She added that after the withdrawal, ICRC counted a team of 452 staff members in the country, including Yemeni nationals.
 The organisation said it has worked in the country since 1962.
The United Nations has said it has no plans to evacuate staff.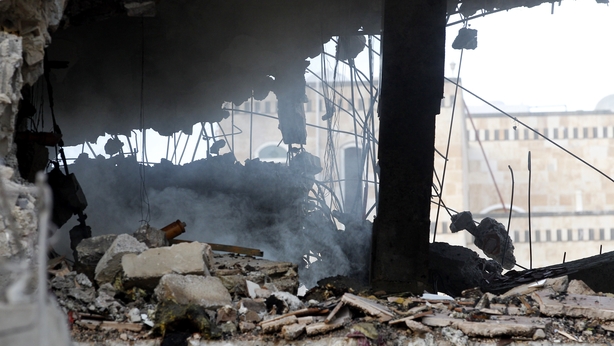 The conflict between Iran-backed Huthi rebels and Yemen's government, allied with Saudi Arabi, has claimed 10,000 lives and pushed the country to the brink of famine.
The violence escalated in 2015 when Saudi Arabia and its allies intervened on behalf of the government after the rebels seized the city of Sanaa.