China's ruling Communist Party has enshrined President Xi Jinping's political thought into its constitution, putting him in the same company as the founder of modern China, Mao Zedong.
The party unanimously passed the amendment to include "Xi Jinping Thought on Socialism with Chinese Characteristics for a New Era" as one of its guiding principles at the end of its week-long congress.
The party will announce its new Standing Committee, the apex of power in China, tomorrow, culminating a twice-a-decade leadership reshuffle.
The current committee is made up of seven people.
Also included in the amended constitution was the party's "absolute" leadership over the military, that the fight against corruption would continue, Mr Xi's "Belt and Road" development initiative, supply-side reforms, and giving play to the "decisive role" of market forces in resource allocation.
"The congress holds that the leadership of the Communist Party of China is the most essential attribute of socialism with Chinese characteristics and the greatest strength of this system," the party said in a statement.
"The party exercises overall leadership over all areas of endeavour in every part of the country."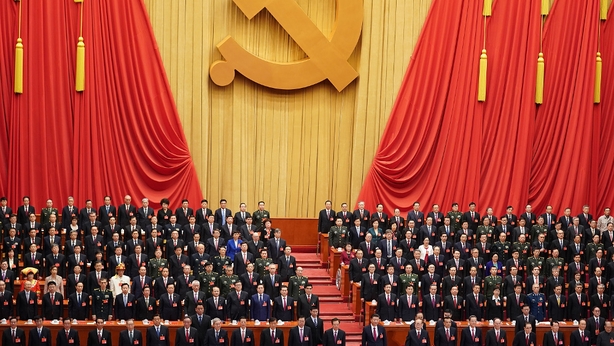 Whether Mr Xi was able to have his name "crowned" in the party constitution had been seen as a key measure of his power, elevating him to the level of previous leaders exemplified by Mao Zedong Thought and Deng Xiaoping Theory.
No other leader since Mao has had an eponymous ideology included in the document while in office. Deng's name was added after his death in 1997.
Mr Xi's more recent predecessors, Jiang Zemin and Hu Jintao, both had the party constitution amended to include their guiding thoughts, but without their names directly attached.
Mr Xi has rapidly consolidated power since assuming party leadership in late 2012 and then the presidency the next year.
The party gave Mr Xi the title of "core" leader a year ago, a significant strengthening of his position ahead of the congress, which is held once every five years.