"The State has failed these children, and the State has been failing these children for years."
This was the plain assessment from Minister for Health Stephen Donnelly when he stood up in the Dáil to address what all sides agreed is a shocking and sorry scandal involving the healthcare of children.
Issues around spinal surgery at Temple Street Children's Hospital will be the subject of what the minister says will be an independent review by an international expert.
But, as his assessment suggests, this controversy runs a lot deeper than the immediate concerns around the surgical procedures involved.
It has raised questions about governance in the health system and brought in to focus how children with the most complex of medical needs have been failed over many years.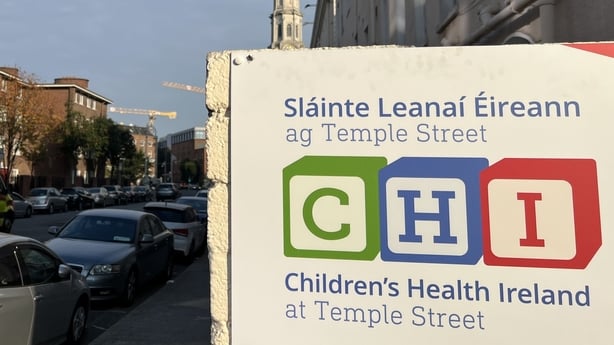 At the heart of the controversy which has come to light in recent weeks are 19 children with spina bifida who suffered complications after they were operated on at Temple Street. Unauthorised springs were implanted in three children, two of which have been removed.
Also in the eye of the storm are the 290 other children who are now waiting for spinal surgeries. Having already suffered acute pain and battled lengthy waiting lists, they are confronted with further trauma and uncertainty as a result of the recent controversy. Remarkably, many have only been contacted in recent days with an update about the status of their surgeries.
A consultant has been referred to the Medical Council after two serious incidents in children undergoing surgery.
But huge questions remain around the processes in place in the hospital and the knowledge around experimental techniques within Children's Health Ireland (CHI) which governs it.
Following four hours before the Oireachtas Health Committee on Thursday, it's clear the families and children involved will have to wait longer for the answers.
The biggest mystery surrounds whether experimental techniques were known at a higher or wider level than the surgeon involved.
In the Dáil on Wednesday, Sinn Féin leader Mary Lou McDonald referred to a letter which purports to be from a Temple Street surgeon to the CEO of CHI Eilísh Hardiman referring to experimental procedures on young patients, and asking for guidance.
Ms Hardiman told the Oireachtas Health Committee on Thursday that she has no record of having received that letter.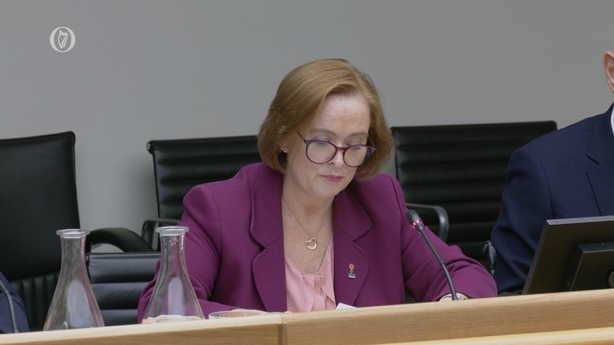 On the wider point of whether a consultant asked for advice, she said it was "not unusual" for her to talk to doctors about "doing something differently".
But she said she had "no recollection of being asked about non-medical grade, non-authorised, unapproved medical devices," adding: "I wouldn't get into that level of detail."
A number of TDs referred to a meeting which took place in February 2020 in which the surgery techniques were allegedly discussed. Ms Hardiman said she did attend a meeting but a "different system, the use of magic rods" was discussed. "I can't remember any discussion" on the use of springs, she said.
There were also questions around whether the springs were sourced and procured by a consultant directly or formally procured through CHI. Ms Hardiman said there is evidence of them being invoiced to CHI. But on the question of whether they were procured by them, she said that was a matter for a HSE investigation which is ongoing.
A suspicion among some TDs is that pressure was being exerted on consultants to carry out more surgeries.
In 2022, the HSE approved a €19 million plan to increase scoliosis and spina bifida operations as part of the Government's commitment that no child would wait longer than four months for surgery.
In April that year, Temple Street increased the number of such surgeries. By September, concerns were raised by teams looking after the patients around unplanned returns to theatre and post-operative infection rates.
This is what prompted the initial internal review and the subsequent review by experts from Boston Children's Hospital. CHI said this week it became aware of the specific issue around the use of springs at a later date, following a number of Parliamentary Questions submitted by People Before Profit TD Paul Murphy.
Ms Hardiman rejected the suggestion that the number of surgeries contributed to the complications. But it does point to the wider context of the scandal.
Sinn Féin's health spokesperson David Cullinane said the picture being painted is "that this is all down to one person". He asked whether a lack of ICU capacity at the hospital, as well as a higher volume of work by surgeons might have resulted in higher levels of post-theatre complications.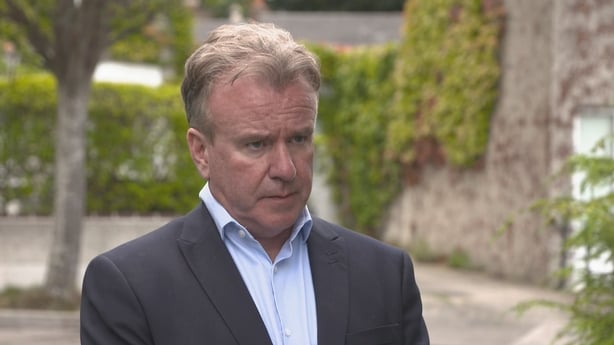 Independent Senator Tom Clonan suggested that these wider issues were not ones the Boston team were asked to look into. Under questioning by Senator Clonan it emerged that these experts visited the hospital for less than 72 hours, having flown into Dublin on a Sunday and departed on the Wednesday. (Although CHI did point out that they had spent many weeks doing other work including examining files).
Mr Clonan has close knowledge of the hospital. His son, Eoghan was 18 when he received spinal surgery in Temple Street – surgery which he said should have happened six years earlier.
The Senator described the springs under investigation as "a symptom of a completely dysfunctional system" and the current review as a "rhetorical device" to avoid questions around what has been happening in Temple Street for some time.
This is all playing out at a time when progress was within sight.
As a result of the extra investment, 509 surgeries were carried out last year. This was expected to increase again in 2023, but the target has been adjusted downwards to 450. At least 90 children are waiting longer than the four-month target set by the Government.
Despite this and many other political promises, extra investment, the internal and external reviews carried out by the hospital and three ombudsman reports on spine surgery delays, these children and their families remain in limbo.