Steady and steep increases in interest rates by the European Central Bank over the last nine months have ratcheted up pressure on many of the 712,000 homeowners here with mortgages.
Since July, the ECB has pushed rates up by 3.25% and the 157,000 mortgage holders with tracker mortgages have automatically had that passed on in full to their interest payments.
Irish banks have so far held back in pushing through the full impact to the 156,000 variable rate mortgage holders, but at least some of the burden has been shared with borrowers.
While the cost of the remaining 427,000 fixed rate mortgages have also been creeping up, meaning those who decided over the last nine months or so to lock in repayments have likely done so at a higher level than they did or could have over recent years.
The situation is unlikely to improve anytime soon. After increasing rates again on Thursday, the ECB appears primed to go further at its next meeting and probably beyond.
It has all led to growing calls for assistance to be made available to mortgage holders, in the form of mortgage interest relief, as they grapple with the burden of higher costs.
What is mortgage interest relief?
Mortgage interest relief is a tax relief based on the amount of qualifying mortgage interest that a borrower paid in a given tax year for their home.
For many years it was a feature of the tax system enjoyed by homeowners with mortgages here.
But the Government phased it out for various reasons, with it ending formally in January of 2021.
The tapering was designed to assist those who had taken out mortgages at the height of the property price boom and were in negative equity.
The relief was subject to upper limits or thresholds, which depended on the borrower's personal situation and whether they were a first-time buyer.
Prior to it being abolished, those who took out a mortgage after December 31st 2012 did not qualify.
While those who took out their home loan in 2003 or earlier lost their entitlement in 2009.
The old system was administered via Tax Relief at Source, so the borrower had the benefit taken off their mortgage repayment before it was due.
The benefit though came at a price to the exchequer, with the Taoiseach saying recently that at its peak it cost around €700m a year.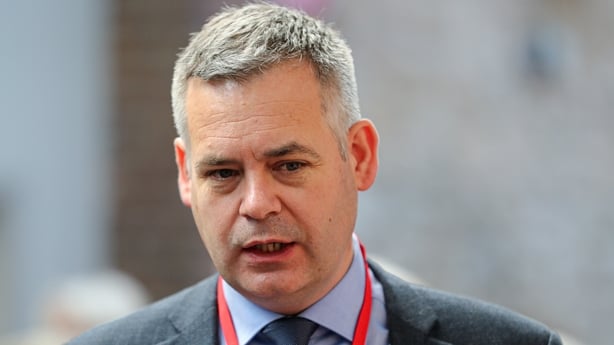 What is Sinn Féin seeking?
The main opposition party is calling for timely, targeted and temporary mortgage interest relief to support borrowers struggling with rising rates.
It claims this would be different to the mortgage interest relief of the past, which was based simply on the total interest paid on a mortgage loan.
Instead, it would provide relief equivalent to 30% of increased interest costs relative to June 2022, just before the ECB began its current round of monetary policy tightening.
The relief would be capped at €1,500 per annum and only apply to principal private dwelling homes.
The plan includes an assumption that those coming off fixed rates and fixing again at a higher rate during the period could qualify.
It would be available on a universal basis to all qualifying mortgage holders for the rest of this year and then reviewed in the budget based on where rates are at then and what the outlook is like.
The total cost of this would be €400m to the end of December, the party estimates.
But it has proposed looking at further taxation of the banking sector, including the treatment of corporation tax loss relief, to help pay for the measure.
What is the Government saying about this idea?
The Government appears to be reluctant to open up the potential pandora's box that re-introducing mortgage interest relief would involve.
On Thursday, the Taoiseach indicated that if it were to be considered it would have to be looked at in the context of the budget.
However, Leo Varadkar also cautioned that the tax package could "only be so big" and that consideration was not a promise of it happening.
Indeed, Government sources subsequently privately played down any suggestions that it was firmly on the table and said that lots of issues could be considered in the run up to Budget 2024.
That said, politically the Government looks set to come under increasing pressure to do something to alleviate the growing pressure on some mortgage holders.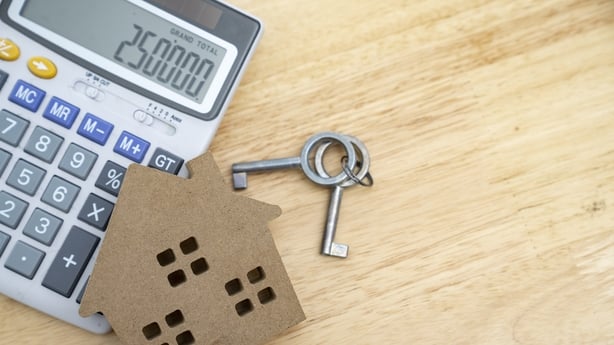 What's the argument for some form of mortgage interest relief?
The "pro" argument is pretty simple.
Consumers are already facing significant cost increases across the board as a result of roaring inflation, although it is starting to moderate.
Packages of measures have been put in place by the Government to assist with energy price hikes and other purse pressures.
So mortgage interest relief would simply be an extension of that, designed to help those who own their own homes and are facing higher repayments pay for them.
"They're moving up to quite a substantial level right now and it's a pretty big shock I guess for a lot of people," said Frank Conway, founder of MoneWhizz.
Mr Conway said tracker mortgage customers may not have as much financial resilience, because they were used to lower rates and repayments over a long period.
"So I think it would be certainly welcome for people," he said.
"It would help from a personal budgeting perspective because I think the increase has been probably far greater maybe then some people might plan for."
He said temporary relief could be used just until either rates begin to soften again, or wages catch up with the increases in costs.
"This inflation just takes time to bring back under control and the mechanisms being used by the ECB won't always be effective," Mr Conway said.
"There are parts of inflation that have been driven by profiteering. So I think there are other issues at play here."
It seems a compelling argument – why would the Government not just do it?
Probably the main reason is cost. As mentioned earlier, Sinn Féin think their proposal would cost €400m for the remainder of this year.
But the Minister for Finance recently said in the Dáil that his officials estimate the full-year cost, were it to continue into 2024, would be €600m.
That's not huge in the context of a projected €10bn surplus for this year, but as a rolling ongoing expense, it would inevitably lead to budgetary trade-offs.
But there's also the question of moral hazard, particularly when it comes to those with tracker mortgages who generally have benefited from low rates for quite some time and are only now starting to feel the pinch.
"Tracker mortgage customers got a pretty good deal relative to those that that didn't have a tracker for a long, long time given the prolonged low interest rate environment," said Dermot O'Leary, Chief Economist at stockbrokers Goodbody.
On the other hand, those who have fixed their mortgages for a long period recently are less likely to benefit from the relief.
And then there's those who own big expensive homes.
"You could argue as a policy it's regressive because you know the bigger mortgage holders, which have generally bigger homes, would actually benefit most," argued Mr O'Leary.
Mr O'Leary also pointed to the possibility that we are getting close to the end of the current round of rate hikes, which may mean the pressure is about to stabilise.
"It would be our view, there's probably two more 25 basis points hikes to go," he said.
"So we're nearing the end of this particular journey."
There's also hazard around the question of tenure and whether those who can afford to buy their home should receive better taxpayer funded relief than those forced to rent.
Another argument against tax relief is that while mortgage holders may be feeling the squeeze, Irish mortgage rates are actually well below the eurozone average, because lenders here have not as yet passed on the rate increases in full.
In other words, it could be much worse, but so far isn't.
Finally, there's the risk that by helping homeowners with their repayments, the Government may actually ease some of the force the ECB is trying to apply in order to bring inflation down, prolonging the need for high rates.
It all amounts to a sticky wicket for the Government.
Introducing mortgage interest relief would certainly attract votes.
But as unwinding the eviction ban showed, ending temporary measures can lose votes just as quickly.