In preparing for his new role, one thing the new king hasn't lacked is time; in fact, he served the longest apprenticeship in British history, and is the oldest person ever to become monarch.
From the day he was born 74 years ago, Charles was destined to be king; but not only did he have a long time to wait, he also knew that his mother would be a very hard act to follow.
One recent poll found that 76% of British people had a positive view of the late queen, compared to 54% who felt the same about Charles.
Since his accession, he has occasionally shown flashes of temper, or at least grumpiness, in public (he seems to have a thing about pens).
There have been some vocal demonstrations against the new king – including the throwing of eggs during royal walkabouts. But as the reaction of the rest of the crowd to the egg-throwers demonstrated, anti-monarchism is a minority view – though one that seems likely to grow.
A YouGov poll for BBC's Panorama found 58% of all adults wanted to keep the monarchy, compared to 26% who favoured an elected head of state (16% said they didn't know). But among the youngest voters, aged 18 to 24, only 32% favoured the monarchy, while 38% wanted an elected head of state (30% didn't know).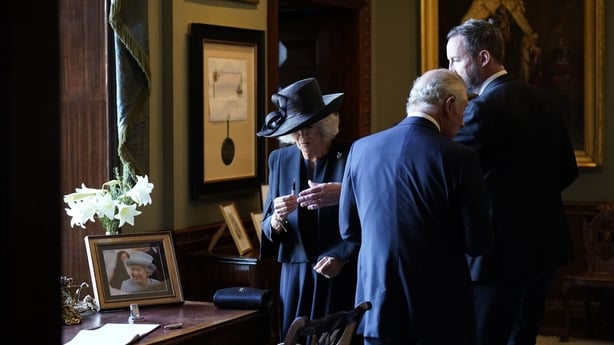 If that trend continues, the British monarchy faces serious problems in the future. So why is the royal family losing ground, especially among the young?
One important factor in the fall in the monarchy's prestige in recent decades has been the massive and often intrusive media coverage of the sometimes controversial private lives of the royals.
Charles in particular suffered from revelations about his marriage, culminating in his divorce from the public's favourite royal, Princess Diana.
There has been controversy too about the king's rocky relationship with his youngest son, Harry, and his wife Meghan, with barely veiled hints of racist attitudes being dropped.
Most damaging of all, though, have been lurid allegations about the king's brother, Andrew, who paid a reported £12 million to settle a sex assault case brought against him in the United States by Virginia Giuffre.
Such a use of the royal family's money has fed into wider questions about money. There are wild variations in estimates of the king's own fortune, but there is no doubt in the public mind that he is immensely wealthy.
Perhaps as a result, that YouGov poll for Panorama found that 45% of all adults thought Charles was out of touch with ordinary people – just 36% thought he was in touch – and again, the figures were much worse among younger people.
While the trappings of royalty arguably meet a need for national symbolism, and are seen as a boost for tourism, some question whether the public gets value for money from the cost of the royal family and of events like today's coronation.
Charles also faces a fraying of the Commonwealth; as king, he is head of the organisation, which has 54 members – he is also head of state in 14 of those countries as well as the UK.
But several Caribbean nations are moving towards becoming republics; Australia voted – narrowly enough, 54% to 46% – to retain the crown in 1999, and another referendum on the issue is expected; and New Zealand Prime Minister Chris Hipkins has said his country will "ideally" become a republic in time.
Charles is well aware of the challenges facing the monarchy, and has for years attempted to modernise it.
In many ways, he is a markedly modern monarch, compared to his predecessors – he was the first heir to the throne to be educated at school rather than at home, and the first to earn a university degree; and as Prince of Wales he pushed the boundaries of the role, making public his views on issues like inner-city deprivation, conservation and architecture.
He has been more circumspect since becoming king – though he was caught on microphone giving a less than enthusiastic greeting to his first, short-lived, Prime Minister, Liz Truss. As she curtseyed on arriving for her weekly audience and said 'Your Majesty', Charles replied: 'So you've come back again?'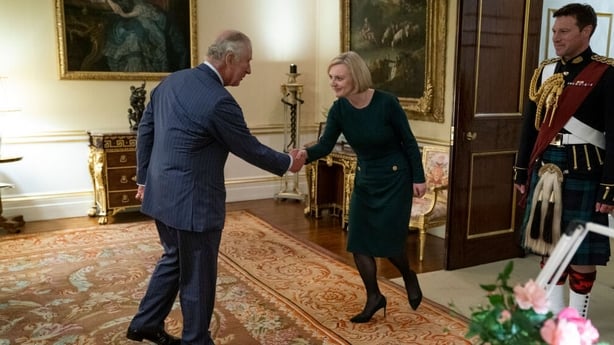 Ms Truss replied: "It's a great pleasure", to which her monarch replied: "Dear, oh dear. Anyway..."
In his youth, Charles was famously a fan of The Goon Show. Perhaps, despite his many difficulties, he retains a sense of humour.
Some day, of course, the Crown will pass to his son William; the king's actions during his reign will determine what sort of institution his son inherits.
---
Read more:
President Higgins to meet King Charles in London ahead of coronation ceremony
UK set for pomp and protests on coronation weekend
RTÉ Brainstorm: Never mind King Charles III, what was Charles II's coronation like?
---