One memory stands out from the trial of Graham Dwyer.
The courtroom was emptying. We had just spent hours listening to text messages between two mobile phones being read out.
One phone was the 'slave' phone, which was being used by Elaine O'Hara. The other was the 'master' phone, which the prosecution said was being operated by architect, Graham Dwyer.
Elaine O'Hara had been in a psychiatric hospital and was released on 22 August 2012. There was a gap in the text messages available to the prosecution, so it was not clear what had happened before Dwyer re-established contact with her.
The text messages were numerous and shocking. The 'master' phone was insistent, pressuring Elaine into agreeing to meeting up and taking part in the 'master's' sick fantasy of stabbing a woman while having sex.
Elaine O'Hara sounded tired and didn't seem to be taking this seriously, asking if he could "not mention killing for a while," until she had "settled back to life". Dwyer said that was fine but "tonight's punishment will be like me pretending to do someone for real, ok?"
The messages built in intensity. Everyone in court was on edge. Of course, we knew how this would end. Otherwise, we would not have been there. But in the suspended reality of Court number 13, we were all hoping Elaine would run, would tell her 'master' to go away, to leave her alone, and leave her to get on with her recovery.
The prosecution team continued to read the messages taking Elaine O'Hara to Shanganagh Park shortly before 6pm on 22 August 2012. The last, ominous text was sent by Dwyer at 6pm to the phone being used by Elaine. "Go down to shore and wait", it read.
There was silence in court as the reality of the messages sank in. After the prosecution finished reading the texts, and journalists, lawyers and gardaí left the courtroom, one group of people remained in their seats. Elaine O'Hara's family didn't move.
Her father, Frank O'Hara was leaning forward, his head in his hands, his face a deathly, yellowy, grey colour. Anyone who saw him could not have forgotten how he looked or the effect that listening to these messages had on him.
His demeanour brought home exactly what was at stake. Mr O'Hara and Elaine's brothers and sister had dealt with her mental health issues for many years. But no one could ever have imagined what she would be put through by Dwyer.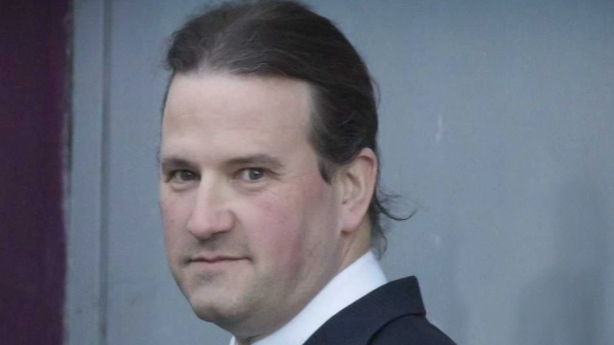 Almost exactly eight years later, Mr O'Hara was back in court again to hear the resolution of Dwyer's appeal. Normally, a grieving family could expect an appeal against a murder conviction to be resolved within, at the very most, a couple of years. However, nothing about this case has been normal.
Dwyer was represented by a strong team of lawyers, beginning with Jonathan Dunphy, the solicitor called by gardaí when Dwyer was first arrested. Mr Dunphy was praised by the Appeal court who said his "attention to his client's needs and interests was admirable in all respects". Dwyer's barristers, Remy Farrell, Ronan Kennedy and Michael Bowman are among the most experienced in the law library.
Shortly before the trial began, Dwyer's legal team lodged a challenge to the Irish legislation, which allowed his mobile phone data to be retained and accessed. This turned out to be a crucial issue in the case which brought it to the European Court of Justice in Luxembourg and back to Dublin before the Appeal Court finally made its ruling.
The Supreme Court ruled that the legislation breached EU law. But the Appeal Court found the evidence gleaned from mobile phone data was "not very significant at all".
The court found that the limited admission of the mobile phone evidence in Graham Dwyer's trial could not have led to a miscarriage of justice. It found there was no possibility of an acquittal, even if the mobile phone data had been excluded. The prosecution, it found, had other evidence, which was as powerful, if not "even more compelling" than the evidence which showed where Graham Dwyer's phone was at certain times. It comprehensively rejected his appeal on every possible ground.
The question is, what happens now? Dwyer can try to have an appeal heard by the Supreme Court. The court will hear an appeal if it raises a point of law of exceptional public importance - or if hearing the appeal is in the interests of justice.
At the hearing of the appeal in December, Dwyer very uncharacteristically lost his cool. As the prosecution outlined the evidence against him, he interjected and said he did not send a text saying he wanted to stab a girl to death some time.
After two subsequent interjections, the President of the Appeal Court said Dwyer would be removed if he interrupted again. On Friday, as the decision was announced, he remained impassive.
Legal experts such as academic, Dr Eoin O'Dell of Trinity College Dublin, believe the case will ultimately go to the Supreme Court and then back to the European Court of Justice before being decided.
This means the ordeal for Elaine's family will continue. In their victim impact evidence to the court in 2015, they said they had many "unanswered questions" which they would have to carry with them for the rest of their lives. They said the "manipulation of her vulnerability" was apparent. And when she tried to resist, she was reined back in. They said they could hear her voice in the texts read to the court, "just wanting to be loved".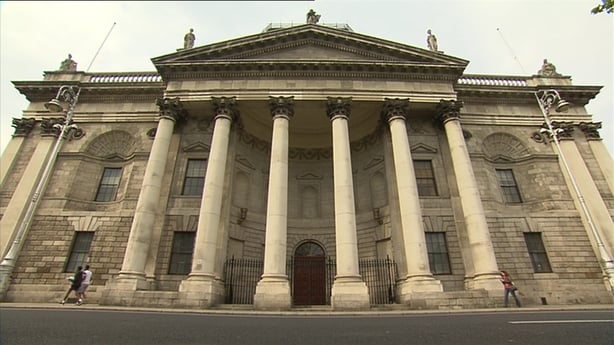 They said they would probably never know what happened to Elaine on Kilakee Mountain on 22 August 2012 but among the questions that troubled them were:
When did Elaine realise it was not a game anymore?
When did she realise that the intention was to kill her for real?
Did she try to run away?
Was she restrained?
Did she suffer much?
Could she and did she cry out?
Was she left on the mountain to die alone?
They said, this was their life sentence, and they added: "for us there is no parole".
Almost exactly eight years after Dwyer's conviction for her murder, none of their questions have been answered and it seems the legal proceedings will continue.
Dwyer, however, will remain in jail, serving the mandatory life sentence the judge in his trial said he "richly deserved".