The corridors of power are polished and poised for powerful people to come and go, making decisions affecting millions of Europeans – even those who would rather they did not.
Ahh, Brexit.
It hasn't gone away you know, much as many of us would rather put it behind us.
For the past three years, the Covid-19 pandemic and then the Russian invasion of Ukraine have dominated news bulletins due to their seismic importance, squeezing out other stories.
Brexit drifted from the front pages as the pace of talks on the Northern Ireland Protocol stagnated, in no small part because of the UK leadership.
Speaking in Brussels on Monday, Tánaiste Micheál Martin said it was "going rather slow" for the last two years, but in the last three to four months "it has been substantial, serious and progress has been made".
He was keen to stress that talks were ongoing and had not slowed since the fever pitch last Friday, as Rishi Sunak's range rovers rolled into Belfast for talks with political parties.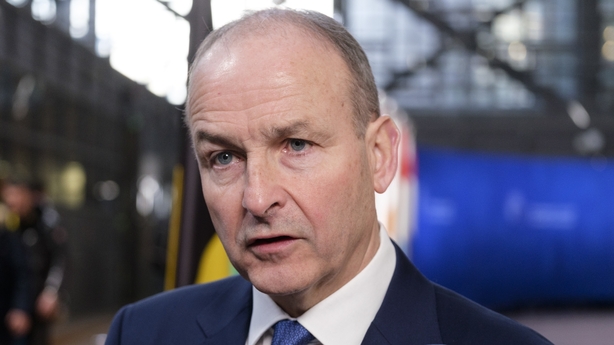 At the time there was an almost palpable sense of urgency, and even optimism among some quarters, that a deal would be done.
For several years, some traders had complained of barriers to business, caused by the imposition of new checks between Britain and Northern Ireland.
While a tight lid has been kept on high-level talks, it was understood that the EU is agreeable to a system of Green and Red lanes whereby goods coming from mainland Britain, but destined to remain in the North, would not be checked, whereas those moving on to the Republic (and thereby the European Single Market) would be checked.
This is seen as significant progress, and is designed to reduce the paperwork, or friction, for traders who have experienced difficulties.
However, it seems the spectre of the European Court of Justice looms large over any hopes for progress, and this is a red line for Europe. If Northern Ireland retains access to the Single Market for goods (which Sinn Féin, Alliance and the SDLP all want), then the ECJ will be the final arbiter over any trade disputes, and that is a problem for the DUP.
Speaking to British media outlets on Monday, the party's chief whip, Sammy Wilson, said any deal on the protocol was destined to fail without DUP support. The MP said the party could not participate in the NI Assembly if a deal continued to keep the North in the EU Single Market.
He said his party could not agree to implement EU laws, which diverge from British laws.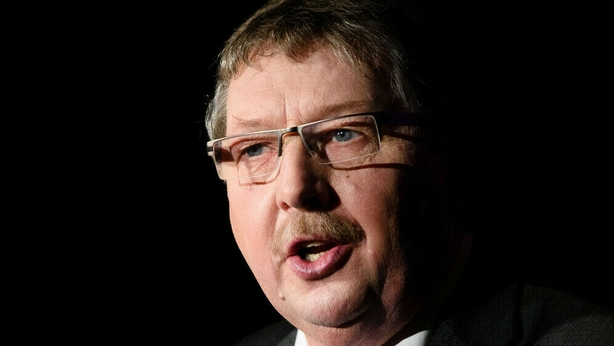 "Such an arrangement ... would take us out of the United Kingdom. We're British and we expect to be governed by British law, not Brussels law, and we'll certainly not collaborate in administering Brussels law in our part of the United Kingdom," Mr Wilson told Sky News.
It is interesting listening to some members of the British press in Brussels.
"This is a non-story," one declares.
"Nobody cares about Brexit," says another, adding: "Our readers care more about Love Island."
"If it's about the DUP, it's a local news story." Harsh, perhaps, but arguably true for some.
Nevertheless, the protocol has had significant impact on Northern Ireland, not least because of the DUP's decision to pull out of power-sharing in Stormont, over the continued implementation of the protocol.
So, what next for the protocol, and the people of Northern Ireland?
At a press conference after the General Affairs Council Meeting in Brussels on Tuesday, the Chief Brexit negotiator was asked whether there was a deadline for a resolution of talks.
Maroš Šefčovič said the finishing line was in sight, but that they did not work towards deadlines.
Chief Brexit negotiator, @MarosSefcovic says "we can see the finishing line" on #NIProtocol but adds being close doesn't mean being done @rtenews pic.twitter.com/NInggDFAJm

— Juliette Gash (@JulietteGash) February 21, 2023
Earlier, Junior Minister with responsibility for European Affairs Peter Burke said there was a very narrow window of opportunity for a resolution, adding that it was time to get back to other business at hand, rather than letting Brexit dominate minds again.
"We really need a situation whereby we can work on the future relationship [with Britain]," he said.
"We don't want European Council meetings or the landscape of Europe to be dominated by Brexit."
Commissioner Šefčovič said the sooner they were able to provide all communities in Northern Ireland with predictability, stability and legal certainty, the better for them.
Nobody can argue with that, but the DUP is clear that its members do not want Northern Ireland to be subject to EU laws when the rest of the United Kingdom is not.
Strip away all the speculation, briefings and spin about the Government's deal, the thing that matters is whether Northern Ireland will continue to be governed by EU law and subject to EU legal jurisdiction.

— Nigel Dodds (@NigelDoddsDUP) February 21, 2023
How Rishi Sunak can square that circle is going to be difficult. Some would say impossible. It is also a major test of his leadership.
Speaking on the Conservative Home podcast, Jacob Rees-Mogg, the arch-Brexiter and member of the European Research Group, said the Prime Minister should have got the ERG and the DUP on board before talking to Europe.
"I don't know why so much political capital has been spent without getting the DUP and ERG onside first," he said.
It will be interesting to see if Mr Sunak's efforts pay off. In the UK, it is being seen as his first real test as prime minister.
Could Brexit see off another one? Time will tell.