This is a big day for Minister for Public Expenditure and Reform Paschal Donohoe.
He will have to completely draw a line under the donations controversy and convince his partners in Government that there is nothing more to come out about his election expenses.
This morning, it was confirmed by businessman Michael Stone that he had paid for the erection of posters for General Election 2020 for Fine Gael in the minister's constituency of Dublin Central, as well as in 2016.
Reacting to news of the additional donation, the Labour Party's Ged Nash said Fine Gael is now in "real difficulty" while People Before Profit's Richard Boyd Barrett said "serious question marks are hanging over" Paschal Donohoe's position.
But Taoiseach Leo Varadkar has backed his minister and said: "I believe him. It is clear what happened here".
The donations by Michael Stone should have been declared to the Standards in Public Office Commission (SIPO) by Minister Donohoe.
The returns are published and there are rules about how much each candidate and party organisation can receive.
In the Dáil last week, Paschal Donohoe gave full details of the value of the services for 2016 which he said were worth €1,057 during the campaign.
However, he didn't respond to questions about expenses for 2020.
The opposition has pressed the minister for more details.
On Thursday, he said he would make a further statement in the Dáil on the matter but gave no more details.
On Friday night, RTÉ reported that there was an issue with the expenses for the 2020 General Election.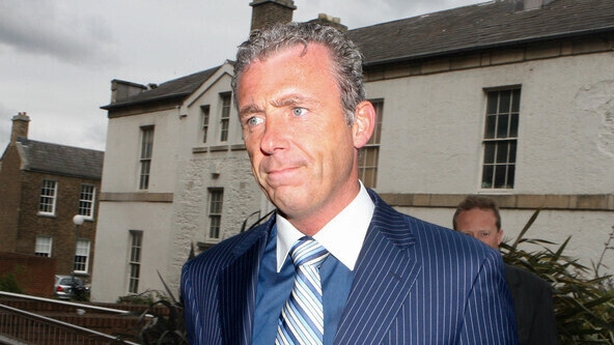 This morning, Mr Stone issued a statement in which he confirmed he had personally paid for six people and vans to erect posters for General Election 2020 too.
He said the cost of the workers before and after polling day was €972 and use of the vans was valued at €434.
Michael Stone, in his statement, took the blame for Paschal Donohoe not telling the Dáil about the details of the 2020 election.
He said: "In December 2022, Paschal asked me whether I had provided such help with the 2020 election.
"I mistakenly believed that I had not and told him so. On Wednesday, 18th January 2023, I again confirmed to him my mistaken recollection."
"When I heard later that day that the 2020 election had been raised in the Dáil, I had the matter re-checked and discovered that my recollection was wrong and that, in fact, similar assistance had been given with postering in the 2020 election.
"I immediately contacted Paschal and told him so and apologised for my mistake."
He has also stepped down as Director of the North East Inner City Programme Implementation Board and the powerful Land Development Agency.
Mr Stone, who is a long-term supporter of Paschal Donohoe, had been appointed to both boards by the Government.
Questions in Dáil
This afternoon, Minister Donohoe returns to the Dáil to make his second statement to TDs.
He will now face a barrage of questions from the opposition.
TDs on the other side of the Dáil chamber have consistently queried the value attributed by Fine Gael to the work of six men and vans to put up posters.
An important point is that the costs have been classed as a donation to Fine Gael in Dublin Central.
The limit on donations to parties is €2,500, whereas it is €1,000 to individuals.
The opposition has consistently queried in the Dáil if Michael Stone's support was to the party or to Paschal Donohoe personally as a candidate.
The third issue is one of political patronage.
As a longstanding supporter of Minister Donohoe, Mr Stone's appointment to two boards has come under the spotlight.
The North East Inner City Programme Implementation Board is considered as a body which makes helpful community contributions to an area which has some of the poorer neighbourhoods in the capital.
However, being appointed to the Land Development Agency is a key role for any businessman in the construction sector.
It coordinates land within public control to deliver social and affordable homes.
Sinn Féin's Louise O'Reilly said: "This is about how close Fine Gael are to big business and indeed this brings up questions around favours for friends, when we consider that the same businessman was appointed to the Land Development Agency, a very powerful agency indeed."
Paschal Donohoe has maintained the support of the coalition parties and so far, no opposition figures have called for him to resign.
However, the events of today have raised the stakes.