We might be a long way away from an election here, but there was a taste of what it might feel like when Fine Gael heavyweights pressed the flesh in Dublin city on Tuesday morning during a "commuter canvass".
Tánaiste Leo Varadkar was joined by senior ministers for a walkabout "to inform people about the Budget".
But the timing raised suspicions that an early doorstep for the media, was an opportunity for his party to convey its position on the ban on evictions which was to be announced later that day.
"The balance of rights has to be considered," the Fine Gael leader told reporters, getting across that his party would stand up for property owners as much as tenants under the proposals.
"It will still be possible to serve and affect a notice-to-quit if the tenants have been involved in anti-social behavior, and if they haven't been paying their rent," he said.
The apprehension in Fine Gael over the ban on evictions has exposed tensions between the coalition parties that have never, almost halfway into their term in office, been too far below the surface.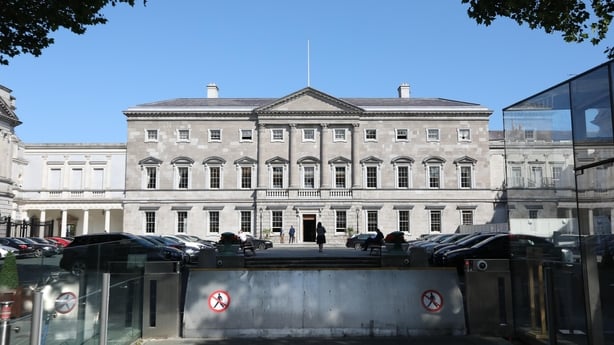 These differences are mainly expressed around policy – particularly in the areas of housing and justice. But they are about identity and perception too – how each distinguishes itself from the other as they fish for votes ahead of the next election.
The mutual rivalry between Fine Gael and Fianna Fáil was a defining theme of Irish politics since independence.
But as they approach the halfway point of their time in office together, that rivalry is as intense as it was when they were in opposition to one another.
If we think back to the early days of the unlikely coalition, the relationship was marked by what might be described as personality clashes between both bigger parties.
There was frustration within Fine Gael over what some of its ministers felt was poor communication of pandemic-related decisions. In turn, Fianna Fáil complained about the propensity of Leo Varadkar to seek to upstage the Taoiseach - sometimes making announcements of decisions on his way into Cabinet meetings.
Notwithstanding this, the parties of Government stuck together in navigating the country through a time of crisis and risk, at a time when the need for the State to be responsive to the needs of its citizens was stronger than ever.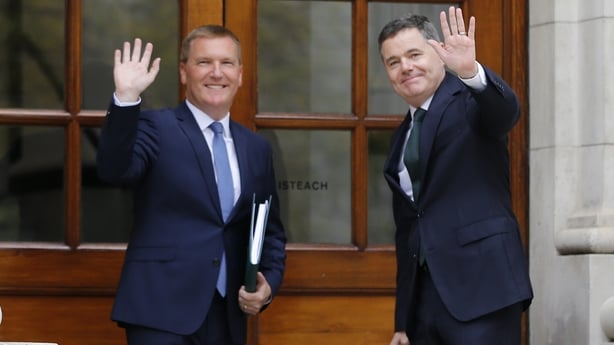 The Budget process ran smoothly, with neither party feeling their objectives were overlooked by the other.
But since then, the coalition partners have started to wash their dirty linen in public.
Fine Gael made no secret of its misgivings over the temporary ban on evictions.
Their concerns were policy-related - they feared it could accelerate the exit of small landlords from the rental market further reducing supply.
They were political too, because Mr Varadkar will be Taoiseach when the ban is due to be lifted next spring.
Fine Gael has said it will develop its own policies on housing and, according to Mr Varadkar, will examine "what solutions we could bring forward to speed up Housing for All" – a policy being steered by the Fianna Fáil housing minister.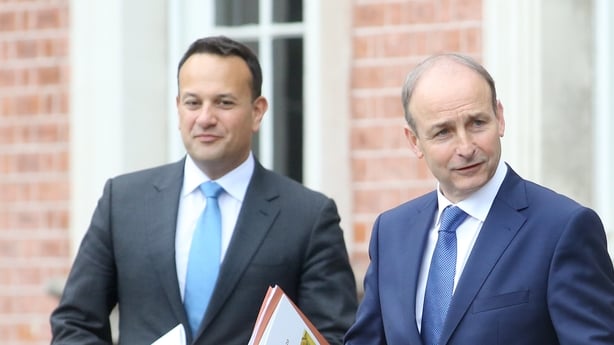 After Fine Gael TDs held a meeting last week to discuss housing policies, the response in Fianna Fáil - where there is a belief that they are picking up the pieces from where Fine Gael left off - was best summed up by Jim O'Callaghan, who observed: "I would be very interested to see what ideas Fine Gael come up with after 12 years in Government."
This followed a separate meeting among Fianna Fáil TDs from Dublin the previous week, to discuss crime and anti-social behavior in the capital.
Those present at the meeting let it be known to the media that they had expressed "disquiet" over what they said was a "failure" of Minister for Justice Helen McEntee to tackle the problem.
These frictions are ostensibly about big policy issues. But they are expressions of deeper concerns in both parties about identity, and how to differentiate themselves from the other.
Such competition is likely to intensify if both struggle to make ground in opinion polls, and as the next election draws closer.