When he visited Ireland in 2012, Xi Jinping was China's vice-president. While his name was being mentioned as a possible next president, it was by no means a certainty.
It says a lot about the advancement of Mr Xi's political fortunes over the intervening decade that a Chinese Communist Party Congress, which begins this weekend, looks set to give Mr Xi a third term as party leader and president, keeping him in power for another five years and potentially beyond.
Having amended China's constitution in 2018 to abolish term limits for the presidency, President Xi removed any obstacle to the possibility of his ruling China for the rest of his life.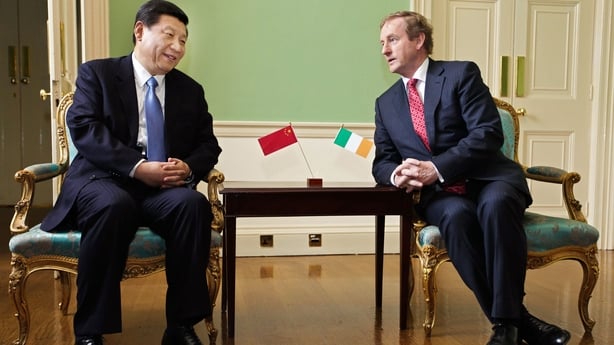 Such a move would cement President Xi's status as the most powerful Chinese leader since Mao Zedong.
Initially seen as a leader who would steer China by consensus, he has instead moved it from what had become a collective leadership tradition to that of a supreme leadership.
The party is all, he would declare in 2017, saying: "Party, government, military, people, education; east, south, west, north, central - the party leads everything."
But as head of that party all roads inevitably lead back to Xi Jinping.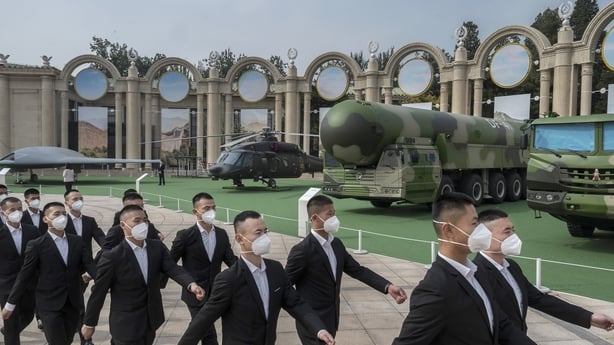 When he came to power Xi focused on a range of policy changes including anti-corruption campaigns, the consolidation of financial decision-making and an intensified control of the country's security apparatus.
They were the kind of decisions which would be hugely successful in helping President Xi to become established as the "core" of the Communist Party, and the man now synonymous with a renewed and emboldened Chinese government.
Many of his initial plans were widely popular. A promise to clamp down on party corruption was inevitably seen as a positive step.
But it would also provide the new leader with the ability to purge those who disagreed with him, installing those loyal to him at the top levels of the party.
So far, 4.7 million officials have been investigated in Mr Xi's anti-corruption effort, including those who might have rivalled Xi for power such as the former Chongqing party chief Bo Xilai.
There is no sense that a limit has been reached in a process which continues to send a potent signal to those who might consider rivalling the president.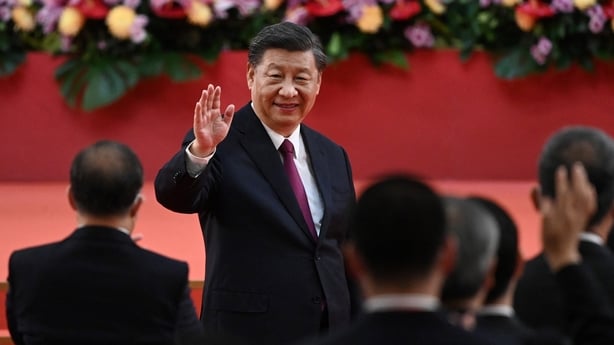 That same outlook plays into the intensified control of China's security apparatus particularly in places like Hong Kong, with substantial investment poured into surveillance.
Human Rights Watch says the Chinese "authorities have decimated Chinese civil society... and deployed mass surveillance technology to monitor and control citizens" citing the "cultural persecution and arbitrary detention of a million Uyghurs and other Turkic Muslims".
The Chinese government has been consistently angered by such suggestions, denying all allegations of crimes against the Uyghur population.
But the concerns about China's worldwide influence were seen once again this week with strong words from the head of Britain's spy agency GCHQ, Jeremy Fleming, in a speech delivered at the Royal United Services Institute think-tank.
Mr Fleming accused China's leadership of attempts to dominate strategically important technologies in what he called a "sliding doors moment in history" that "will define our future" as he encouraged the scientific and tech communities in other countries to do what they could to counterbalance Chinese control and dominance.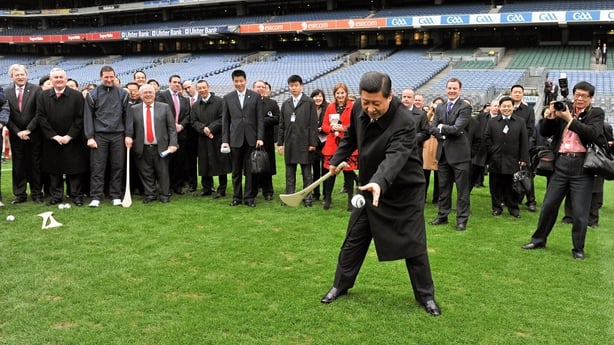 Supporters of Mr Xi could interpret such talk as a positive, a sign of a strong leader who sends fear through China's enemies, placing it as an undoubted world force.
But however his advocates might feel about him, Mr Xi will start his newest term as China's leader with significant problems.
China's strict adherence to a zero-Covid strategy looks increasingly out of place and draconian, as the world continues to reopen post-pandemic.
Critics have pointed to the failure to alter policy on Covid as symptomatic of the Chinese leadership's inability to change track even if a policy proves to be having a negative impact.
In a not unrelated development, China's economy is faltering, with much talk of a potential property crash after a decades long housing bubble.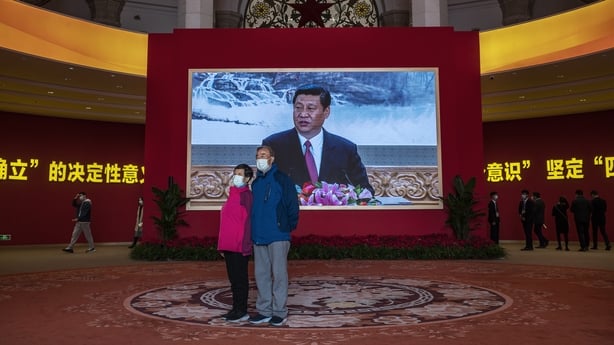 Last week the International Monetary Fund cut its 2022 and 2023 economic growth forecasts for China to 3.2% and 4.4% respectively, saying the frequent lockdowns under the country's zero-Covid policy have taken a toll on its economy.
Due to the size of the Chinese economy and its importance for international supply chains, the Covid disruptions will also weigh on global trade and activity, the IMF said in its latest World Economic Outlook.
And support for Russia in its war with Ukraine has placed China in an increasingly difficult place, as the war continues inflicting damage not just on the people of Ukraine but also the world economy.
In a sign of the unease which the Chinese President may feel over the ongoing brutal conflict, Russia's President Vladimir Putin recently acknowledged the "questions and concerns" which President Xi had around the war.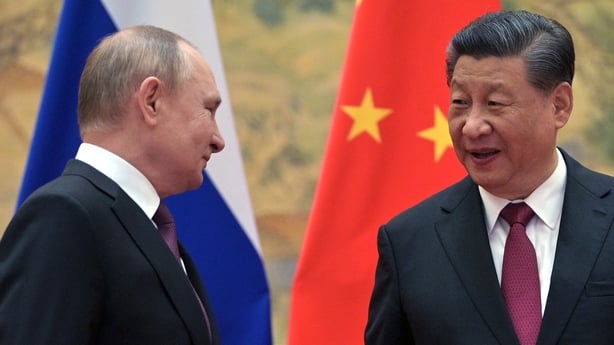 It was an unexpected and unusual admission from the Russian president, who has been quick to laud the close friendship between the two leaders.
While supporters of Mr Xi have long held that a country as vast and diverse as China needs one central controlling figure in order to get things done, the converse of that means holding all the power can also leave you holding all the blame if things go wrong.
President Xi may be taking on an unprecedented third term, but he will also face unprecedented challenges in the five years ahead.