It was 3.30am on Wednesday when Alina Maslak finished packing her bag in the room she shared with her sister and mother at the Hotel Killarney.
She was preparing to board a bus later that morning to Westport in Co Mayo to – in her own words – "begin again".
The last time the 29-year-old professional dancer had to up and leave in such a hurry was back in March, when she left a basement where she had been sheltering from shelling in Kyiv, to flee to Ireland.
She has been living in Kerry for six months and has been studying as a personal trainer and nutritionist in Tralee College. When she arrived back from her studies on Monday evening, there was a letter waiting to inform her that she, along with 135 Ukrainian women and children, would be moving from Killarney to Westport – with just 48 hours' notice.
"I am very upset," she told Claire Byrne on RTÉ Radio One on Wednesday.
We need your consent to load this rte-player contentWe use rte-player to manage extra content that can set cookies on your device and collect data about your activity. Please review their details and accept them to load the content.Manage Preferences
"I never expected that I would be in Ireland, but it happened like that. In Killarney, I decided to improve myself, I found the studies that I wanted to do and I found my way.
"I have a plan. And now with just one letter I must finish what I had begun and begin again."
But, as she and others waited around the hotel lobby, bags at their feet, to board a bus at 11am, word came through that they would not, after all, have to leave the Kerry town.
Just hours before Alina had packed her bags under the hours of darkness, there were a number of telephone conversations between the Minister for Education and local Fianna Fáil representative, Norma Foley, and the Minister with responsibility for housing refugees, Roderic O'Gorman, about the proposed move.
Earlier on Tuesday evening, another local representative, Fine Gael TD and Deputy Government Chief Whip Brendan Griffin, stood up in the Dáil and urged Minister O'Gorman to "make the proper decision".
He did not conceal his frustration with how it was handled, saying it was an "outrageous proposal" to "uproot" women who had started working for local businesses, and children who had started school there.
"This is not humane. If we are treating this emergency with a humanitarian response there has to be humanity at the centre of it," Deputy Griffin said.
The minister insisted the move would go ahead, because the Hotel Killarney was needed to accommodate asylum seekers from places other than Ukraine. The hotel in question in Westport was contracted to take Ukrainians only and sourcing places for non-Ukrainians seeking asylum has proved much tougher.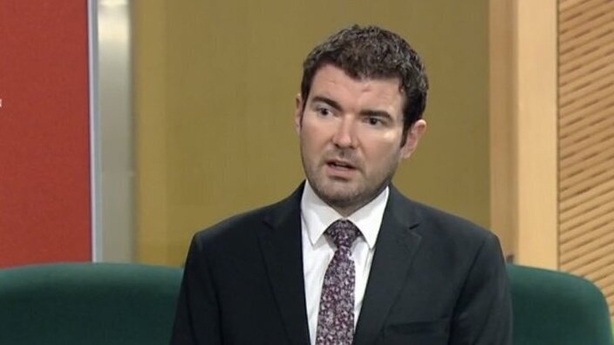 On the one hand, there was concern that a cancellation of the move could lead to CityWest – the first port of call for those seeking asylum – running out of space and potentially up to a hundred people being forced to sleep rough.
"That's how tight the margins are right now," said one source.
But on the other hand, Mr O'Gorman was faced with political pressure from his Government partners.
Ultimately this won out.
This was made possible because of the volume of accommodation in the tourist town of Killarney. It might not always work out this way.
There were celebrations at the Hotel Killarney on Wednesday morning, but the episode highlighted the sort of pressure that the system is now under and raises questions about the State's ability to cope with what it is now acknowledged will be a longer-term humanitarian crisis.
Since the war started in February, a total of 52,547 refugees have arrived in Ireland from Ukraine.
While the numbers had been gradually falling from March through the summer, they have doubled in the past month – from 700 a week at the start of September to 1,500 last week.
With Vladimir Putin renewing his targeting of civilian infrastructure, it is expected as many as 4,000 will arrive here in October.
There is also a huge surge in numbers arriving under the normal international protection system. Figures show that 9,953 people sought international protection in Ireland between January and September.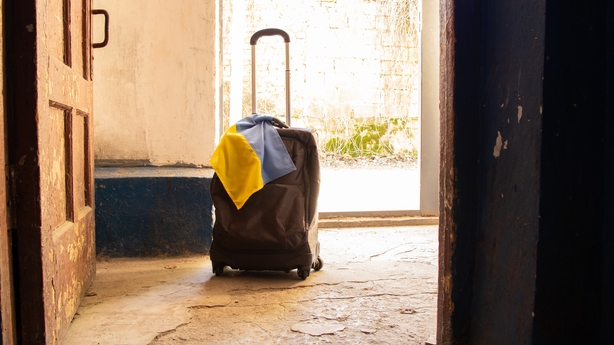 Up to 15,000 are expected this year, compared to 3,500 last year. This would surpass the previous record of just below 13,000 in 2001.
"We find it particularly hard to find accommodation for international protection applications," Minister O'Gorman told an Oireachtas committee earlier this week.
His department's statement, announcing a pause on the move from Killarney, warned that the CityWest facility is "nearing capacity" and raised the prospect of a "pause on entry of new arrivals" there.
The facility has 370 beds and 18 showers. There are currently around 800 people there.
"Much and all as I would like to, I can't make a guarantee that we won't have to ask people to move in the future," the minister said.
In this case, the department was able to secure alternative accommodation in Killarney for the group of Ukrainians.
"The nature of Killarney being a major tourist town, it is a place where it is more likely than others that there is another big hotel that can step in. It is not likely that that will happen in every other case," he said.
While he was "acutely aware that that would have been traumatising for families," he said he wanted to avoid a situation where the department would not be able to provide accommodation for those seeking international protection.
"The department's most basic aim is to provide accommodation and a meal to people," he said.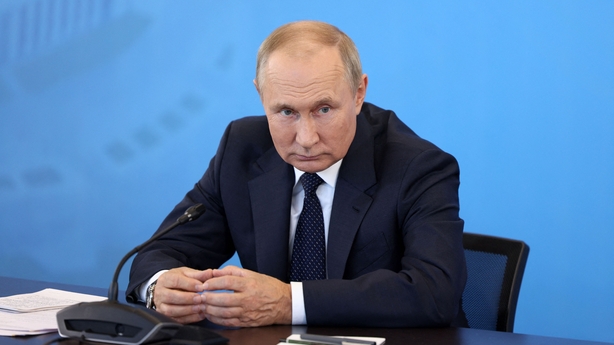 This approach, according to the Mayor of Killarney, Councillor Niall Kelleher - who along with Mr Griffin held a public meeting on the issue Monday night - amounts to "moving people like pawns on a chessboard."
This view was echoed by groups working most closely with those who fled the conflict. The Ukraine Civil Society Forum said what happened in Killarney was "a symptom of an approach focused on bed management" and a policy "that neglects long-term planning."
The Irish Human Rights and Equality Commission has called for a system "which is not on a permanent emergency footing" while the Irish Refugee Council said a "whole of Government approach" is needed.
There is a growing acknowledgment in Government that a change in approach is needed.
---
---
As the controversy erupted around the situation in Killarney on Tuesday, Mr O'Gorman was holding a meeting with his department officials, who were asked to come up with policy options for the longer term. They are likely to do so next week.
That will be followed by a meeting of the cabinet committee on Ukraine – made up of a number of senior ministers, as well as the Taoiseach and Tánaiste – expected to take place on Monday week.
Just as Alina did when her life was upended six months ago, it is time for Government to come up with a plan.
As one coalition source put it: "There is a general acceptance now that this isn't going to be a six- or eight-month emergency.
"This is going to last for a few years and we need to plan accordingly."